Q&A: Board Director Ben reid
As the deadline for standing for election to the HF Holidays Board of Directors for 2020 draws nearer, we asked current Board Director Ben Reid a few questions about what it's like being on the Board and how he has enjoyed his experience.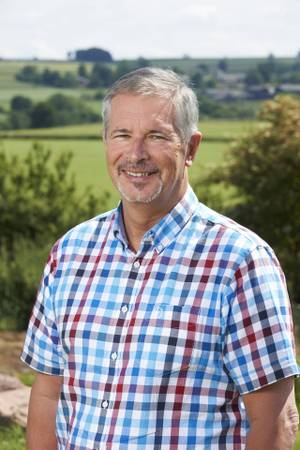 Q. How would you sum up your experience on the Board so far?
My experience as a first term director has been very positive. The focus on ensuring that we deliver holidays of the highest quality has really impressed me. I have enjoyed the camaraderie that comes from everyone working towards a common objective.
Q. How you've felt about being part of HF Holidays' direction?
One of the most exciting aspects of the board's work has been the development of the future strategy. This has been an inclusive exercise with Executives and Directors working together to ensure that the revised strategy reflects the vast range of experience around the Board table.
Q. What you have enjoyed most about being on the Board?
I have been a fan of HF Holidays for a number of years and therefore I have particularly enjoyed meeting and working with the excellent team that help to deliver our holidays.
Q. Any challenges you have faced/helped overcome?
I don't think of my service on the Board in terms of anything I have achieved as an individual. I have significant business and Co-operative experience and I welcome the opportunity to input into the Board debates to help drive the business forward.
Q. What do you want your legacy of being on the Board to be?
To have been part of a team that launched a new strategy that helps secure the future of HF Holidays.
Q. What advice would you give to anyone considering standing for election?
Go for it! The commitment depends on how much you get involved in the various committees but it's very stimulating.
Q. What does being a member of HF Holidays mean to you?
Having worked in the Co-op Movement for 40 years, I am a big fan of the business model. I believe that being a member of the Society creates a deeper relationship between me and my holiday provider. I get a real sense that this is reflected in the way the staff deal with me and this increases loyalty and customer satisfaction.
Are you interested in standing for election?

If you think you've got what it takes to become one of our 12 volunteer Board Directors starting a four-year term in 2021, you need to submit your application by 31 December 2020. For more details about the role and how to apply please go to our web page and see how to join-our-board.