Development Opportunities
More than just a job for now, a job with prospects!

Here at HF we know our people are our greatest asset, so we make sure every new Team Member receives a genuine, warm welcome and a full 12-week induction as standard. From here we offer a wide range of training and development opportunities including apprenticeships, specialist and technical qualifications and leadership development programmes to support you wherever you want to go with us. We also firmly believe in the importance of your work-life balance so work flexibly around you; offering a range of roles from part time, seasonal right through to full time, permanent
Team Member Journeys | Q&A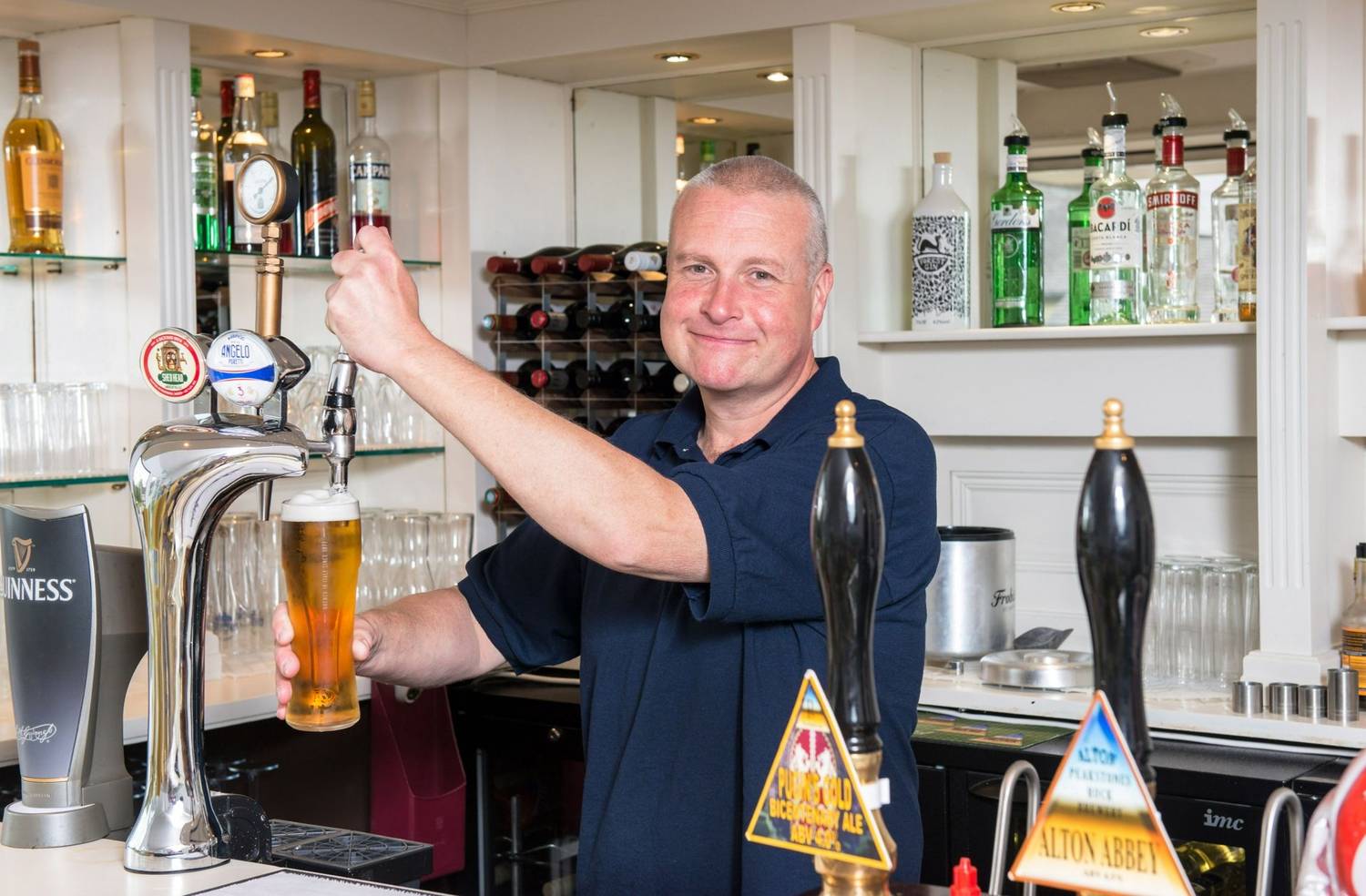 Richard Adams
Assistant Manager, Peveril of the Peak
When did you start working for HF Holidays?
I started working for HF way back in 1997!
Have you held lots of different roles during your time here?
As a child growing up in London, I enjoyed many HF walking holidays with my family and have always loved the countryside. I'd done some work experience at our old Head Office in Collindale and loved it so much I knew this is where I wanted to be so applied for a General Assistant role at Newton House where I met my wife. When HF transferred to Dovedale I moved with them as I was settled. Since then I've worked my way up to Assistant Manager and have had the opportunity to manage teams across the company, covering for other Managers' holidays.
What's kept you here so long? What's the best thing about HF Holidays?
Over the years, HF have given me opportunities, training and trust. I have job I love that gives me the work-life balance I need. Working for HF is like being part of a family, a great team and that's why after all these years I'm still here!
When did you start working for HF Holidays?
Around six years ago
What roles have you held during your time here?
I started work for HF in Lulworth, Dorset as a general assistant to get some hours in the winter months when it was hard to find work and my life was going down a different path. This all changed when I successfully applied for the Assistant Manager vacancy in St Ives, Cornwall, where I'm from. After 2 years of learning the ropes I was then given the opportunity at only 22 to take over the house as Manager which was a big step for me in my career.
What's kept you here so long? What's the best thing about HF Holidays?
To have the trust and belief in me to run the house at this age was really motivating and really got the best out of me. Now, after 4 years of running the house, numerous training courses, conferences I feel very lucky to have had the opportunity to work for HF and look forward to the future!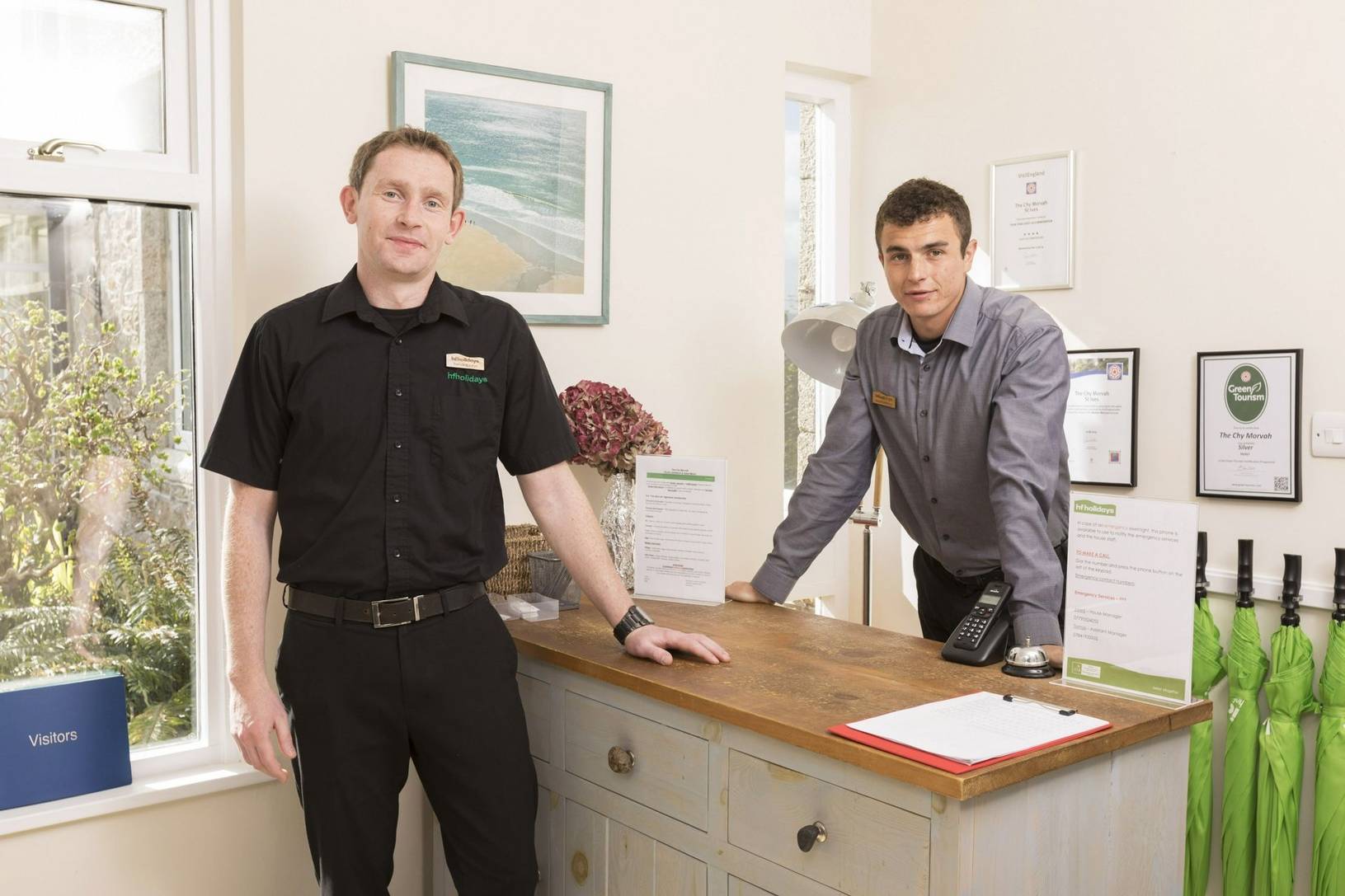 Jared Lawrence
House Manager, Chy Morvah (on the right)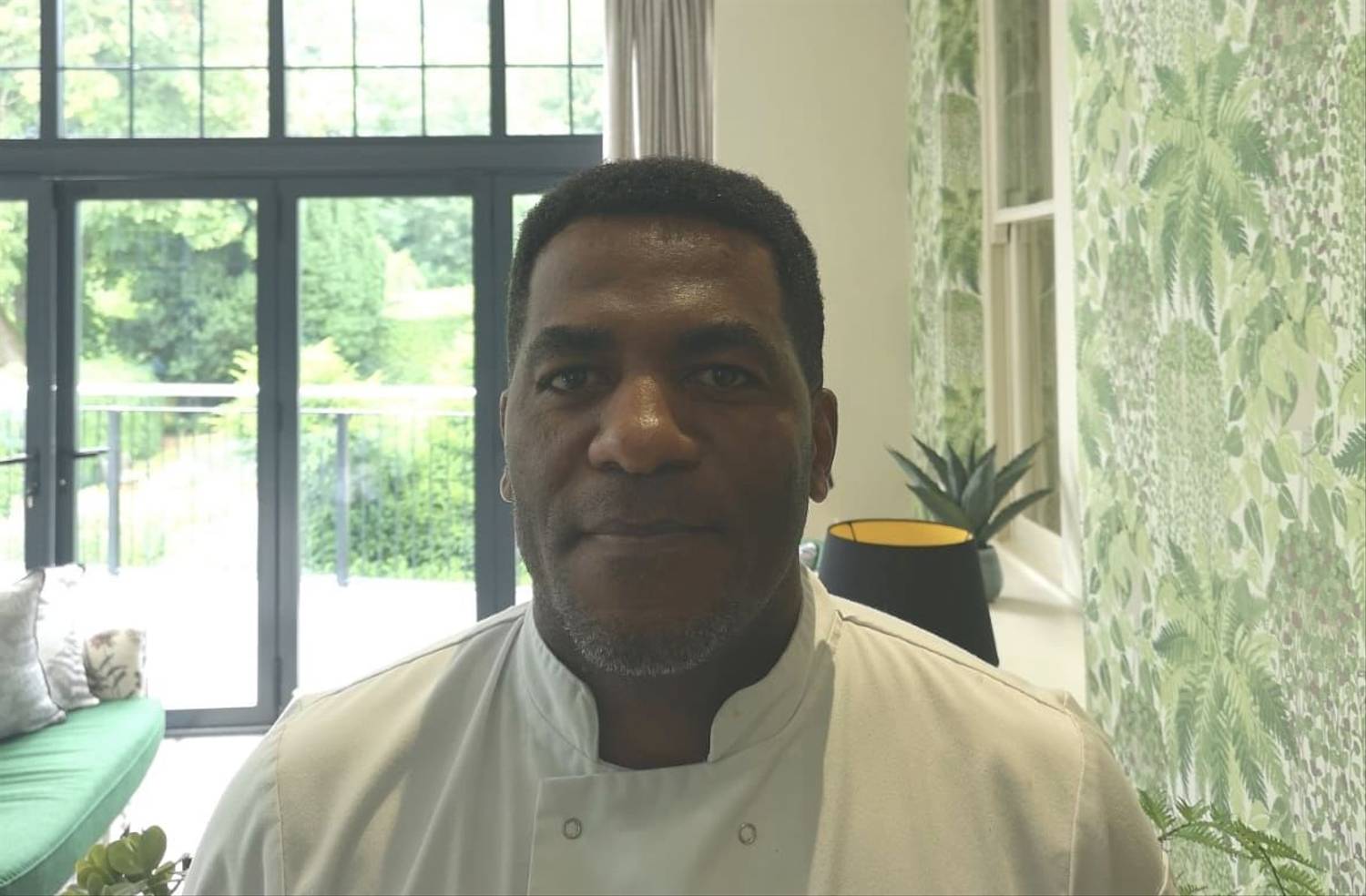 Joao Ferreira
Head Chef, Derwent Bank
What does an average day in the life of an HF Holidays Head Chef look like?
I start around 6.30 am and depending on whether I'm cooking breakfast or making sandwiches for the packed lunches. Deliveries normally start arriving by 7.30 just before we start serving breakfast at 7.45 until 8.45 to 9 am which, along with the dinner service is the busiest time of the day.
After breakfast my team set about their daily cleaning tasks and I count the dinner orders for that night's evening meal from the order sheet completed by our guests before they leave for their walks. This tells me exactly what me and my team need to prep for that evening's service.
Around 12pm I take some 'me time' and head to the fells for a bike ride or walk.
I tend to head back around 4 or 5pm when I catch up with the House Management and plan for the following day. After that we're just focusing on that evening's service, double checking the special requests and getting ready for 'show time'.
Dinner starts around 7:30pm and everyone arrives at the same time so it's full until 9pm and requires a lot of co-ordination! We all work together as a team so it's also a lot of fun. After this it's clean down and ordering for the following day.
When did you start working for HF Holidays?
I met John, my now husband, at the top of a mountain in the Pyrenees - on my first ever HF holiday! I moved to the Western Highlands in October 2008, where John was managing the HF house in Glencoe, we moved to HF Monk Coniston just over 10 years ago, in March 2009.  In the absence of a gardener here, but presence of a National Trust lease requiring care of the grounds, I've been let loose on the garden ever since, and am actually paid to do my hobby!  
Did you have to undertake any special training?
Initially I studied for a year locally at Growing Well in Kendal, through Kendal College, in order to acquire some formal training on basics, but the rest has very much been a delightful, sometimes steep, learning curve in an utterly inspiring location.  The 14 acres here house an astonishing collection of champion trees, which has also enabled me to collate an after-dinner presentation for guests on the activities of the British Victorian plant hunters and their influence on the Monk Coniston Grounds.
What's the best thing about working for HF Holidays?
 There is so much I enjoy about my work here, from the inspiration of the job itself to the banter with wonderful colleagues and enthusiastic chat with guests keen on gardens and gardening. The fact that a position such as this exists as a paid HF employee, rather than as a freelance or self-employed jobbing gardener, brings extra benefits, as I know I am part of a much bigger team (in the winter I indulge my other hobby, photography, by taking photos at the Annual Managers Conference and the HF AGM), with all the support and infrastructure that brings. I feel very lucky!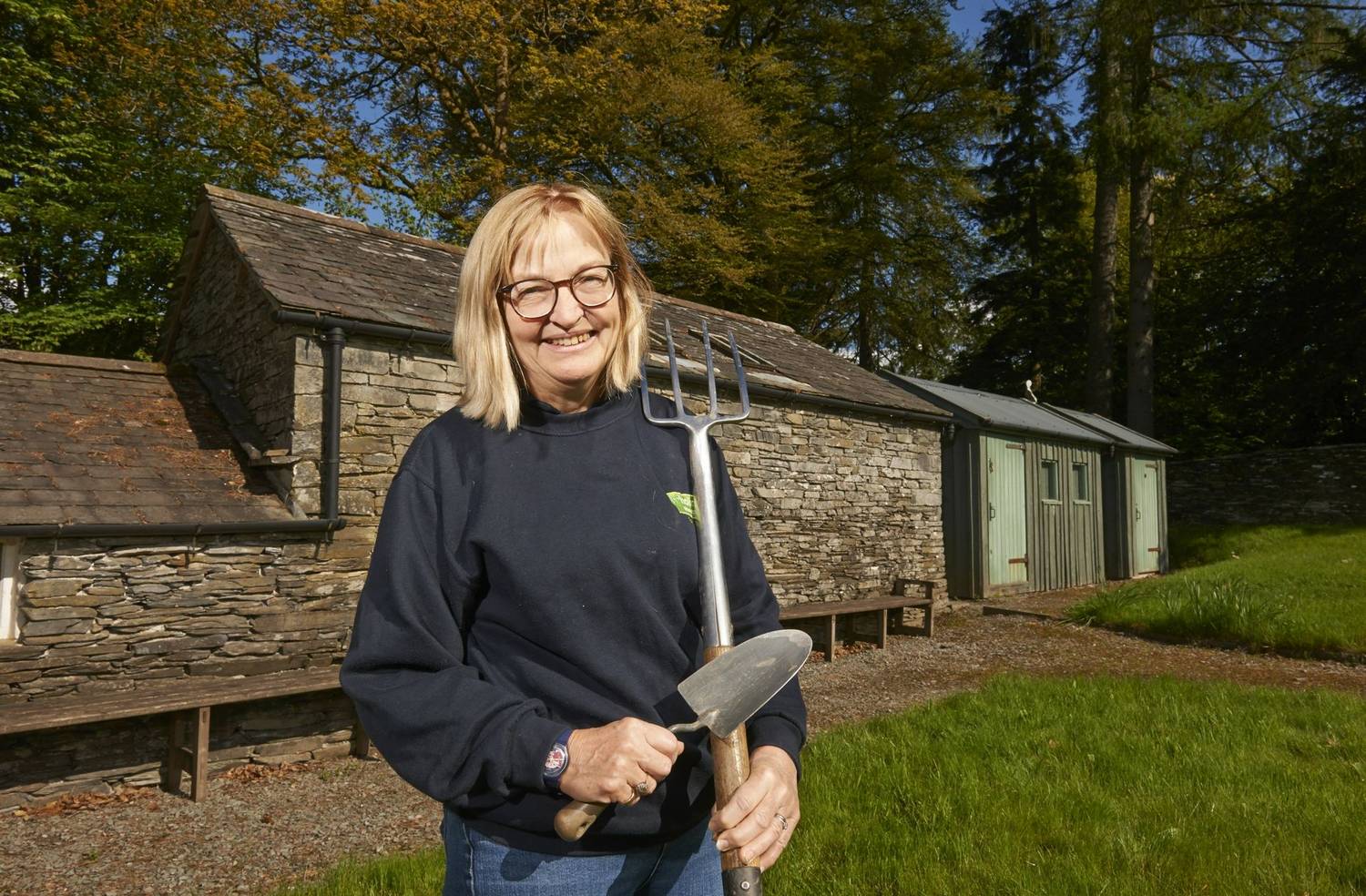 Helen Croxford
Gardener, Monk Coniston