Friday 8th November saw 111 volunteers (including 7 of the HF Holidays team) arrive at Buttermere in the Lake District ready to spend the day tackling a range of tasks to repair and improve the area. This was the 2019 Fell Care Day organised by Friends of the Lake District and part-funded from the HF Holidays Pathways Fund.
The volunteers were blessed with dry, sunny weather which helped them to achieve a huge amount. In just one day – fuelled by cake – they achieved the following:
0
Metres of drystone wall rebuilt at Lanthwaite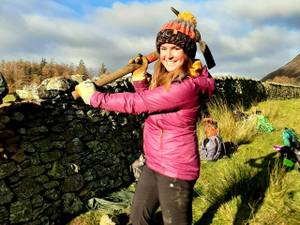 0
Metres of rotten rail and post path fencing replaced at the head of Buttermere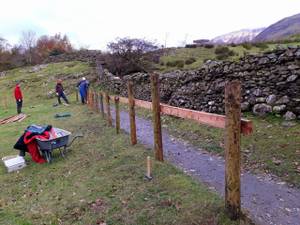 0
Bluebell bulbs replanted at High Rannerdale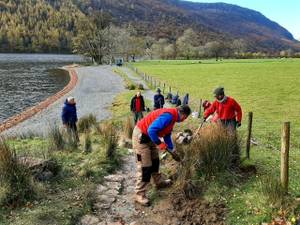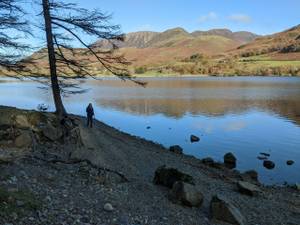 0
Trees planted at Gatescarth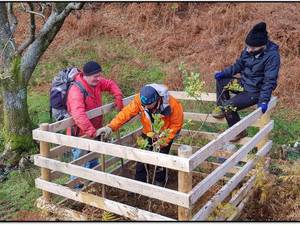 0
Metres of sheep proof fencing erected at the head of Buttermere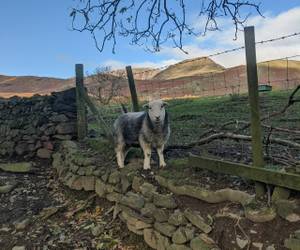 0
Kilometres of path maintained at Scarth Gap, Scale Force and Whiteless Pike
0
Bags of rubbish around Buttermere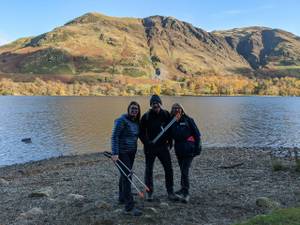 0
Atlatl spears made during wilderness skills at Long How Wood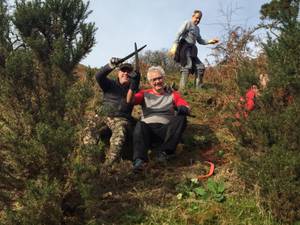 0
Metres of path pitched and resurfaced at the head of Buttermere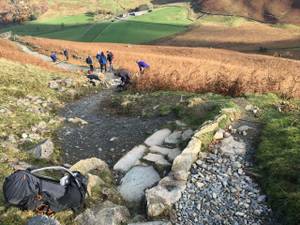 0
Mature trees in protective cages planted at High Rannerdale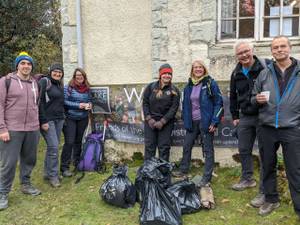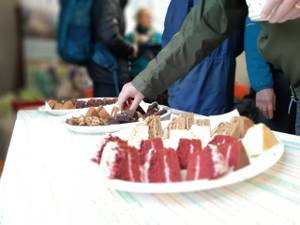 The number of 'people hours' clocked up was 666 – that equates to around 95 days of work completed!
Ruth Kirk, Landscape Engagement Office for Friends of the Lake District wrote to the volunteer team afterwards and said:
"I just wanted to say a huge thank you to you all for joining us last Friday to help care for the stunningly beautiful landscapes of the Buttermere Valley and its surrounding fells. You should feel rightly proud of being part of a fantastic group of volunteers helping to protect our surprisingly fragile uplands."
Thank you to everyone who took part that day including those from HF Holidays: Jayne Hanson, John Croxford, Suzanne Stevens, Kim Brown, Curtis Armstrong, Rebecca McIntyre and Kath Stephenson.