The HF Holidays Pathways Fund
Our Pathways Fund has, for many years, provided assisted holidays to those who could not otherwise afford one. In addition, since 1998, the fund has helped to protect and improve the countryside where HF Holidays' guests walk. This is achieved through generous donations from HF Holidays' members and guests.
Aims and Objectives of the Pathways Fund
There are two objectives for the Pathways Fund:
1. To preserve and improve the amenities and safety of the environment in which HF Holidays' walks take place. This will be achieved by allocating grants, and other funding, to individuals, organisations or groups for specific projects which cannot be readily funded from other sources. Examples include:
Erection of signposts, way marks, stiles, bridges, footpath improvements and conservation.
Improving the countryside with walling, hedging, pond clearance and tree removal or planting.
Provision of equipment to Mountain Rescue organisations.
The examples are not exhaustive, but grants will not normally be made for projects outside areas in which HF Holidays' walks take place. Successful applicants are required to install a commemorative plaque at the site (or a suitable place near to the site) to recognise HF Holidays' Pathways Fund contribution to the project, and for HF Holidays' promotional material to be made available at an appropriate location (for example a visitor centre of tourist information centre)
2. To provide Assisted Holidays for individuals, and possibly their families, who, because of difficult personal circumstances, cannot afford a holiday with HF Holidays. The only requirement is a simple declaration that because of their difficult personal circumstances they cannot afford the cost of a holiday. Applications for Assisted Holidays must be supported by a Member of the Society by a signed declaration from that Member on the application form. Applicants may also make an offer of a partial contribution to the cost of the holiday if they feel able to do so.
All applications and correspondence with applicants shall be dealt with by Sarah Davis, EA to the Chief Executive in order to maintain complete confidentiality. Application forms can be obtained by emailing sarahdavis@hfholidays.co.uk 
0
Feel Good Break in partnership with The Family Holiday Charity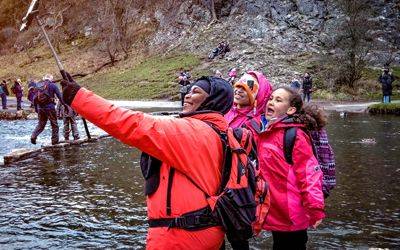 0
To support Cornwall Search Dogs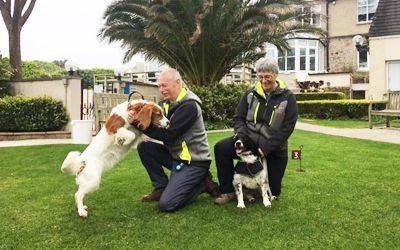 HF Holidays has made a generous donation of £2,755 to Cornwall Search Dogs Charity from its Pathways Fund. The charity needed funding to carry out dog training and to purchase equipment for their rescues, and it is exactly this sort of good cause that HF Holidays' Pathways Fund raises money for. House Manager Wayne Leslie at HF Holidays' Cornwall country house, Chy Morvah, had the pleasure of meeting John and Tracey from the charity, along with their beautiful dogs, Holly and Tegann.
The charity was set up in 2020 by five founders who are all previous members of Mountain Rescue and Lowland Rescue teams, and two of the team are also retired police dog handlers, giving them a wealth of experience in both search techniques and dog training.
Jenny Pickles, Trustee from Cornwall Search Dogs, said: "We are absolutely delighted to have received this generous grant. As a relatively new charity, set-up during the national lockdown, fundraising has certainly had its challenges and so to be supported in this way means a huge amount to us."
0
To support SARDA (Search and Rescue Dogs Association)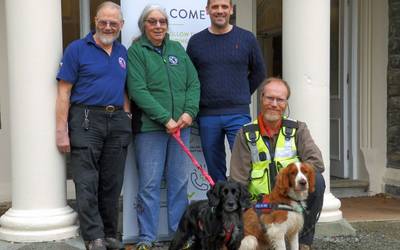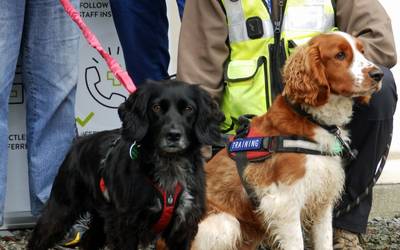 HF Holidays recently approved a Pathways Fund application from the Search & Rescue Dogs Association Wales (SARDA Wales) for £5,000 to help fund key projects. SARDA Wales is a voluntary organisation that trains and operates search dogs for use in conjunction with Search & Rescue operations in mountain, rural and urban settings covering North Wales Police and seven Mountain Rescue Teams in the North Wales Region. From Machynlleth north and encompassing the entire Snowdonia National Park along with a number of urban areas. As such Dolserau Hall in Dolgellau falls within their area of operation. SARDA Wales Chair Tim Sherlock commented that, "Like many other organisations, our usual fundraising activities over the last couple of years were largely curtailed by the Covid-19 pandemic, yet the need for search dogs has remained throughout. We know that there are many equally deserving charities looking for funding and are particularly grateful that HF Holidays chose to support us."
0
To support an IT upgrade for the Longtown Mountain Rescue Team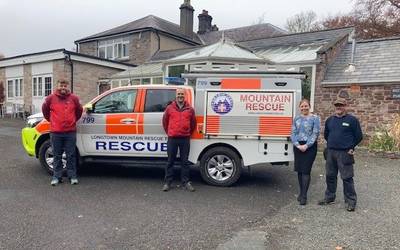 HF Holidays' have supported the Longtown Mountain Rescue team in Wales with a grant for £3,750 to cover the costs of a major IT upgrade at their base in Abergavenny. The challenges of the Covid pandemic and moving into a second winter have meant the team are having to find new ways to deliver training to its team of 55. The upgrade will enable small groups to meet safely while enabling others to join remotely from home, meaning that everyone can benefit. Deputy Team Leader Marc Ashton and team member Ben visited Nythfa House and met HF House Manager Gemma to accept the donation. Marc said, 'It's been 15 years since we last invested in our Training IT infrastructure so this grant is a massive help to us. We have been unable to run our annual fundraising event for the last 2 years, so grants like this are a huge help to our charity who relies solely of public donations.'
0
To support the restoration of sections of The Cotswold Way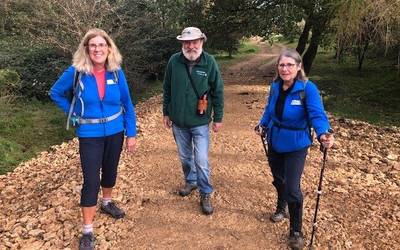 The Cotswold Way Association (CWA) – a charity that keeps a check on the upkeep of The Cotswold Way – identified a section of path around some gates that was in urgent need of repair and improvement. A donation of £7,500 was made from the HF Holidays Pathways Fund to smooth and grade a two-metre-wide section of path around the gates. The aim of the work was to allow access for all types of user and to deter the detours being made across the SSSI which were causing damage to it. HF Walk Leader Sue Maizonnier said: "I am delighted that the HF Pathways Fund has helped make a section of the Cotswold Way safer to walk and accessible to all, including users of all terrain mobility buggies. It was heart-warming to see how much easier access now is along this stretch."
0
To fund replacement digital radio equipment for Aberdyfi Search & Rescue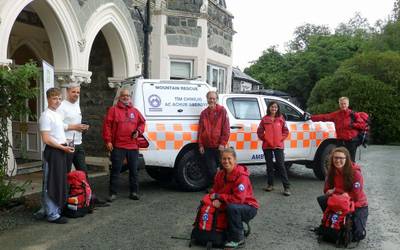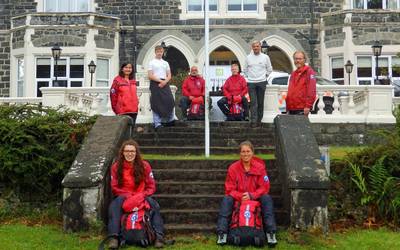 The Aberdyfi Search and Rescue Team is an emergency service staffed entirely by volunteers and funded entirely by charitable donations, near to our country house in Dolgellau, Snowdonia. The HF donation is to help with the vital search and rescue service the Aberdyfi SART provide; the money will be used to replace their existing analogue radio system to a digital one to improve quality and scope, enabling the team to provide their service with better communications over a wider area coverage.
0
To support the Brecon Mountain Rescue Team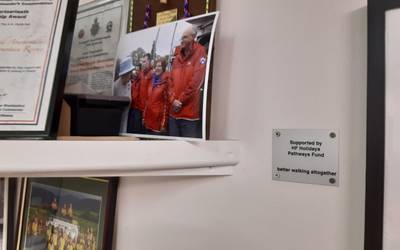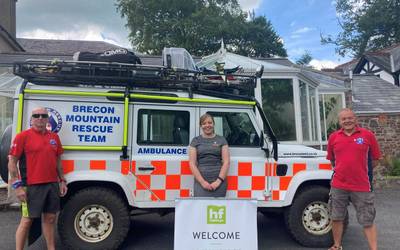 The BMRT is an emergency service staffed entirely by volunteers and funded by donations, local to the HF country house in Brecon,Nythfa House. The team is involved in rescuing climbers and hill walkers who get into difficulty as well as assisting the police in searching for vulnerable missing persons in the Brecon Beacons National Park and beyond. The donation is to help to purchase essential safety equipment and clothing for team members including 60 safety helmets, waterproof trousers and buoyancy aids.
0
To support the Kirkby Stephen Mountain Rescue Team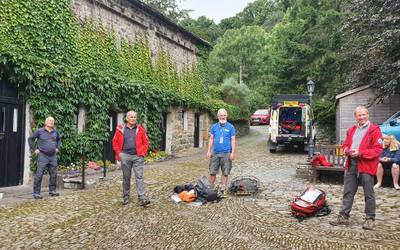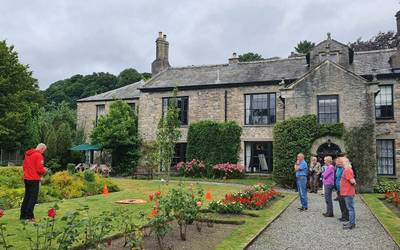 Kirkby Stephen Mountain Rescue Team are a group of volunteers operating close to the HF country house Thorns Hall, in Sedbergh. The donation is to add an additional portable ECG monitor to their equipment, provide essential equipment including a titanium split basket stretcher, and pay for a CAA registration fee so the team can use and fly a drone as part of their rescue operation.
0
Towards the reconstruction of the Keswick and Threlkeld path in the Lake District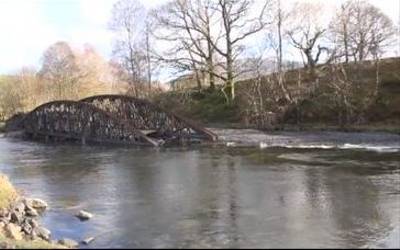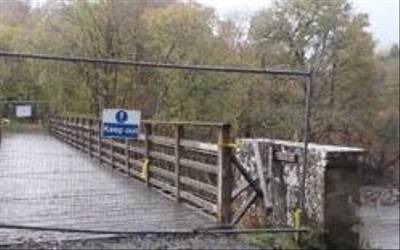 This was the largest donation ever made from Pathways Fund to one single project; a 5 year multi-million plan spearheaded by The Lake District National Park Authority. Main funding was received from Highways England, Cumbria Local Enterprise Partnership and the Lake District Foundation and supported by the local community, businesses, residents, visitors and organisation. The project aimed to rebuild a new section of the route constructed to replace the trackbed that was washed away during Storm Desmond, when floodwater from the River Greta engulfed the trail and surrounding farmland.
0
To plant 1,500 trees in and around the Yorkshire Dales in partnership with Yorkshire Dales Millennium Trust (YDMT)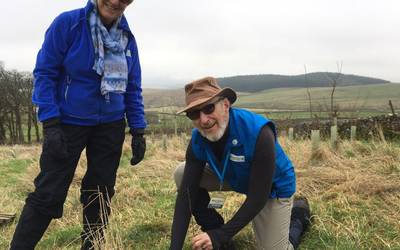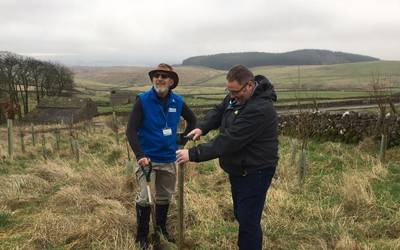 The partnership with YDMT is the first step of HF Holidays strategy to drive sustainability throughout the organisation and actively offset travel carbon emissions and promote sustainable tourism. The trees have been planted to create a unique area in Ormsgill Woodland in Malhamdale, which is in close proximity to HF Holidays' own country house, Newfield Hall located in the Dales.
0
To improve the Great Ridge Pathway near Peveril of the Peak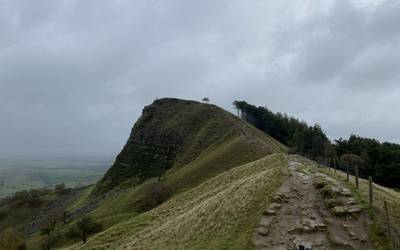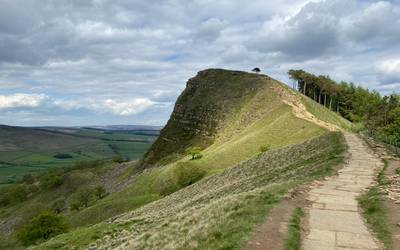 HF were due to have a new walk in our programme for 2020 that used the Great Ridge. With lockdown it didn't run. However, we would like to use the Great Ridge in the future, so we agreed to support the project to maintain this path with a £9,000 donation. Subsequently the work has been carried out and completed. A plaque is displayed on a new gate at the bottom of Back Tor, which the Peak District National Park Authority installed in 2019.
0
To improve the the safety of Smardale Gill Viaduct near Thorns Hall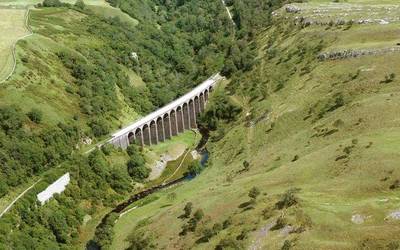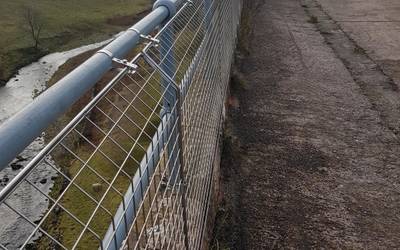 This is a path that features in our guided walking programme from Thorns Hall in Sedbergh. Smardale Gill Viaduct is an important feature along the way. The Pathways fund provided £9,000 of support for the safety improvements and upgrade of hand-rails at Smardale Gill Viaduct. A plaque and notice at the entrance to the viaduct commemorate the donation.
0
Lake District - Funding towards the reconstruction of the Keswick and Threlkeld path which was destroyed.
0
Scafell Pike, Lake District – footpath repair on the most popular route - the Brown Tongue to Hollowstones path.
0
Cader Idris, Snowdonia – helping to fund the repair of eroded Moelfryn and Mynydd Moel footpaths.
0
Exmoor - Great Bradley Bridge – helping to fund the construction of a new footbridge over the River Barle on the Two Moors Way.
0
Lake District Fell Care Day – sponsorship of events where volunteers carry out important conservation work. This will be our third year of involvement.
0
Snowdonia Slate Trail – footpath restoration work.
Other projects in recent years have included:
£16,800 awarded to the Yorkshire Dales National Park Authority for repairs to the Ingleborough Allotment footpath
£14,480 footpath improvement works to the Coast to Coast path on Nine Standards Rig
£12,000 towards the replacement of two storm-damaged footbridges in the Newlands Valley in the Lake District
£2,500 awarded to the Fell Care Project in Eskdale, Lake District
£5,000 given towards work to replace a flood-hit bridge at Sedbergh in the Yorkshire Dales National Park
£5,500 given towards footpath repairs at Beech Copse at Godshill on the Isle of Wight
£2,500 given towards the purchase of a new vehicle for Buxton Mountain Rescue Team
£5,000 donated to the Central Beacons Mountain Rescue Team when its headquarters was devastated by a fire
£4,000 donated for new board walk at Church Stretton following a request from Stretton Area Community Wildlife Group access team
£2,000 donated to the Hyden Lane project, part of the South Downs Way, Mend Our Way appeal.
£4,000 donated to the Whernside (Bruntscar) Footpath Repair project.
Donations to the Pathways Fund are generally provided by HF Holidays' guests using the donation boxes at the 17 country houses. Leaders are encouraged to promote the Pathways Fund, indeed, many Leaders run competitions to raise substantial sums for it. Money is also received from bequests and other sources.