Details

Category: Tales from the Bootroom
Hits: 114852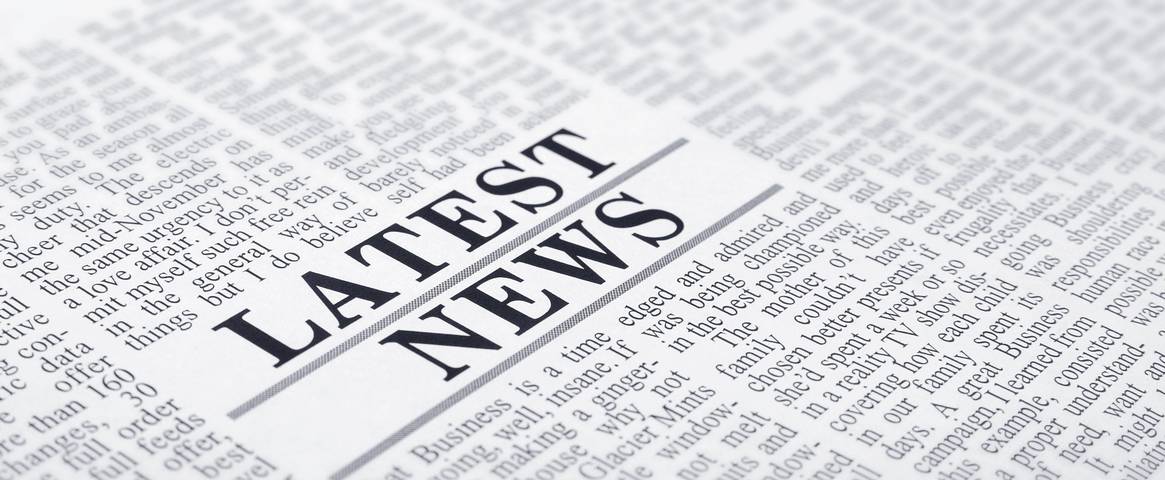 During these ever-changing times we have adapted how we are working. Rather than automatically asking guests for their final balance payment in line with our terms and conditions, we are firstly confirming with guests that it is possible to operate the holiday in line with the current government restrictions before we ask any guests to pay their final balance. We thank you for your patience at this time.
December Holidays
Tier restrictions are now in place across England. The government guidance for residents of Tier 3 areas is to avoid travelling to other parts of the UK. As a responsible organisation and in consideration of other guests, our leaders and our house teams, we have taken the decision to not allow anyone who lives in a Tier 3 area to enter our country houses and have regretably cancelled all guests' December breaks who currently reside in Tier 3. As a result, we are having to now close three houses over the festive period: Alltshellach in the Scottish Highlands, Monk Coniston in the Lake District and Larpool Hall in the North York Moors.
In addition, the government have stipulated that within Tier 3, hotels are to remain closed. Unfortunately, this will impact two of our Country Houses. Those affected are Nether Grange in Northumberland and Peveril of the Peak in the Peak District. All guests who are due to travel to these houses have been contacted to update them on what their options are.
Please note, due to the Tier 2 restrictions that the majority of our houses are located in (with the exception of Freshwater Bay on the Isle of Wight and Chy Morvah in Cornwall), guests will be required to dine with those whom they are sharing a room.
We realise that this will be very disappointing news and sincerely apologise for the inconvenience caused. We have been in touch by email with all guests affected by this announcement. We appreciate your patience at this time.
Wales
Following the announcement on 19 October 2020 regarding the Welsh National lockdown from Friday 23 October for 17 days, we were left with no alternative but to end the walking season in Wales early this year. We have therefore closed our Welsh houses in Brecon and Dolgellau from the 23 October 2020; Nythfa House in Brecon will re-open for Festive Breaks.
Festive Breaks 2020
We are currently in the throes of planning our Festive Breaks and adapting the activities in line with the government guidelines on social distancing and the Rule of 6. We have been in contact with guests due to travel. We will not be requesting final balance payments from guests until such time when we can confirm that the holidays will be able to go ahead.
2020 Holidays in the UK
During 2020, at all our country houses, we have enhanced our health and safety protocols and adapted our holidays to meet the challenges posed by the pandemic. By doing so, we have kept the disruption to a minimum while maintaining the spirit of our holidays that we know you love.
In all instances, except on the Dorset Coast and in the Scottish Highlands, our standard Guided Walking holidays were operating in addition to Self-Guided holidays. The Guided Walking Holidays have been adapted to have a ratio of 1 leader to 14 guests, to comply with government guidelines. We have been able to take groups walking as we conform to government guidance on organised outdoor activities which were exempt from the 'Rule of 6' (see more below). We have had stringent plans in place to reduce the risk of Covid-19 and follow the British Mountaineering Council guidelines for groups of hill walkers. All walks have started from the country houses in order to not require shared transport to reach trailheads, in line with government guidance. In our country houses we have put measures in place to ensure that we comply to all indoor 'Rule of 6' regulations.
Room Sharing
You can currently stay in a hotel or similar accommodation with another household but should avoid sharing rooms with people you do not live with. You should also avoid socialising indoors, for example in another person's room, in reception areas, or in restaurants and bars.
At this time, due to Covid-19 safety restrictions, sharing a room on a Trails Holiday with someone who is not in your own personal "bubble" isn't an option, but we hope that it will be by the time you travel. If it isn't, we will try our best to accommodate you in a single room, with the resulting supplement. If a single room is not available, we may need to cancel your booking. Alternatives include, booking a single room now to guarantee your place on the holiday, or finding a friend/family member to bubble up with and share your room. Your shared room booking is accepted based on this understanding.
Car Sharing
No matter where you live, you should try not to share a car with those outside your household or support bubble. If you need to, try to:
share the car with the same people each time
keep to small groups of people at any one time
open windows for ventilation
travel side by side or behind other people, rather than facing them, where seating arrangements allow
consider seating arrangements to maximise distance between people in the vehicle
clean your car between journeys using standard cleaning products - make sure that you clean door handles and other areas that people may touch
ask the driver and passengers to wear a face covering
If you have a holiday booked with us over the next few months, please refer to our page on re-awakening our country houses for the latest information in the first instance. We are keeping this page updated with all the latest information regarding the opening of our houses and which holidays we are able to run. You can learn more about changes to our country house holidays in our guide to how an HF holiday has been adapted since lockdown.
Rule of 6
The 'Rule of 6' in England, applies to groups meeting indoors and outdoors. There are some exceptions to this rule, and we are pleased to be able to advise you that, because of the stringent measures already in place on our holidays, we can continue to provide guided walking groups with our current maximum group size of 15 in England. The guidance allows us to have groups of up to 30, but we'd prefer to keep to our small group sizes.
When we re-introduced guided walking back to our walking program, we put stringent plans in place to reduce the risk of Covid-19. We have followed the British Mountaineering Council guidelines for groups of hill walkers, and these measures have been implemented by our leaders and adhered to by our guests. In addition, in our country houses, we have followed the government guidance and we have already adapted our practices to ensure that we comply to all indoor 'Rule of 6' regulations. Based on the 1m+ social distancing guidance, we have reduced the overall number of guests staying at each house to allow ample space for social distancing around the house and in the dining areas. We have taken the necessary steps to space out furniture and seating in public areas. Additional signage has been provided to remind staff and guests around the 'Rule of 6' too. In addition, we have put in place one-way systems around the house where required. Adequate signage is being displayed to support the direction of travel to be followed by guests and staff.
As always, we ask that our guests adhere to the social distancing measures we have introduced in line with the government guidelines around the 'Rule of Six', to keep our guests, leaders, and teams safe.
The guidance that we are following can be found on the BMC Website, Sport England and gov.uk.
NHS TEST & TRACE APP
All HF houses and offices will be operating NHS Test and Trace, as per Government legislation. NHS Test and Trace is a Government service designed to help identify and notify people who may have been exposed to the COVID-19 virus.
When visiting one of our houses, you will need to scan the NHS QR code, which can be found on posters located at the entrance of the property using the NHS COVID-19 mobile phone app. We will require one person (from a group of up to six people) to provide their name and contact details via the NHS COVID-19 mobile phone app. Upon scanning, you will be asked to provide your name and contact details so you can be notified if you have been exposed to the virus. Your records will be kept for 21 days by HF Holidays and we reserve the right to provide the data to NHS Test and Trace if requested. This service is a legal requirement and is essential to us all reducing the spread of the virus and helping to save lives. If you are not in possession of a smart phone, we will use the information provided to us on your registration form which will still need to be completed on arrival.
Wearing Face Coverings in UK Country Houses
In line with government guidance, wearing a face mask in public areas in a hotel is mandatory and applies to guests at our country houses. Face coverings are not required in restaurants with table service or bars. You may remove a face covering to eat and drink in an area specifically for this purpose. There are some circumstances for health, age or equality reasons where people are not expected to wear face coverings. Those who have a legitimate reason for not wearing a face covering can create an exemption card or badge to display this fact.
Holidays in Europe
Due to the National English Lockdown commencing on 05 November, the UK government is once again advising against all non-essential travel overseas until 02 December.
We will continue to monitor this situation closely, however, we have already taken the decision to cancel all our European holidays until the end of 2020.
Holidays Worldwide
At this time, the status of destinations outside of Europe is very unclear so we have taken the decision to cancel all of our non-European holidays until the end of 2020. We will continue to monitor the situation and take advice from the FCDO, airlines and our partners in our holiday destinations. If the situation changes, we will advise passengers and all impacted guests as soon as possible. See our Booking Conditions for more information.
If you are impacted by holiday cancellations
Guests impacted by any cancellations or travel restrictions will, in the first instance, automatically receive a credit note for any monies paid. The options then available include transferring to another holiday in 2021; we have departures available on sale until 31 March 2022. Alternatively, a Refund Credit Note is available, which is a fully protected cash refund, protected by ABTOT / ATOL, and this refund will be returned by 31 March 2021. If we can issue cash refunds earlier, we will action this in order of date request and original departure date.
We will contact guests directly about their holiday departure as soon as we can confirm it is going ahead or if it will be cancelled.
As always, please ensure that you obtain travel insurance appropriate for your destination, itinerary and nature of your holiday. Check your travel insurance policy for the scope of cover.
If you have any questions please do not hesitate to email our team via holidayservices@hfholidays.co.uk and we will be happy to help. In the meantime, we thank you for your patience, understanding and loyalty during these times and look forward to welcoming you back on one of our holidays soon.
LATEST UPDATE: 02 December 2020