Details

Category: Tales from the Bootroom
Hits: 158937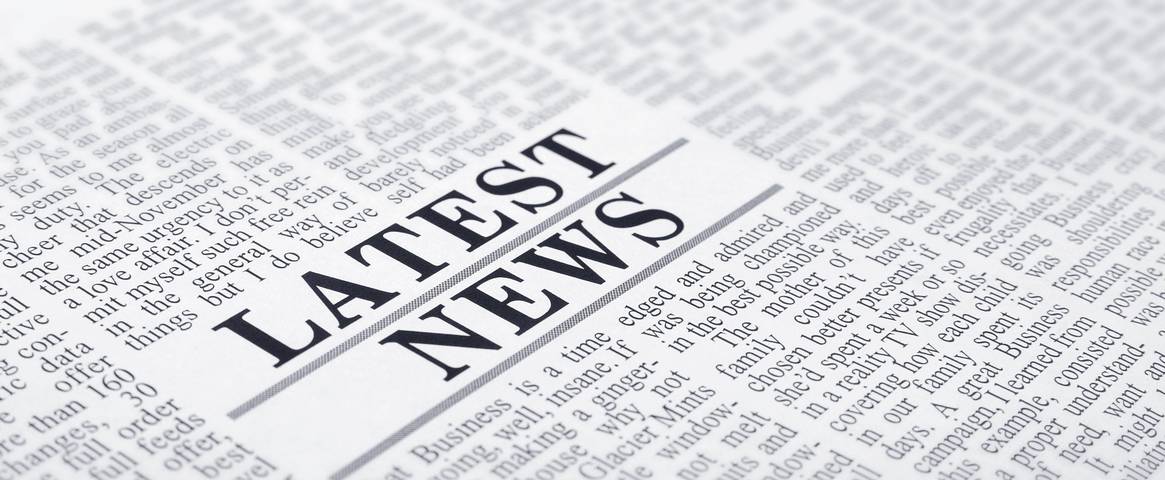 We're thrilled to have resumed our UK and European walking holidays again, in line with the latest government guidance. Please read through this information about the extra steps we continue to take to keep our guests, leaders and staff safe in our HF Country Houses and on our trips overseas. We've summarised the most important points below but are also on hand to help you navigate all the complexities of the world of travel, so your trip and holiday experience can be hassle-free. As always, we recognise that things can of course change, which is why we are being as flexible as possible with your bookings; see our Book with Confidence details below and start planning your next adventure.
BOOK WITH CONFIDENCE
We understand that plans can change. We are here to give you peace of mind when booking your holiday with us.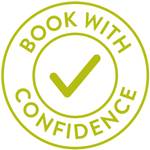 Book with Confidence
Flexibility: defer or transfer your UK holiday for free, up to 14 days before departure (except on Trails holidays)
Cancelled holiday? If we cancel your holiday, transfer for free or request a refund
Fully protected: all our holidays benefit from ATOL or ABTOT bonding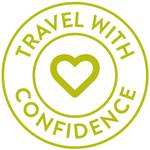 Travel with confidence
1000s of guests have already holidayed in our own Covid-compliant country houses
We only work with handpicked partners who are 'Covid-compliant'
We will only operate and travel to locations that are deemed 'Covid safe' bythe FCDO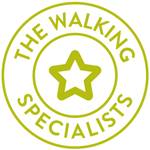 HF Holidays
Walking holiday specialist, with more than 100 years' experience
Which? Recommended Escorted Tour Provider 2020 and for the last three years
Feefo Platinum Trusted Service award, scoring 4.6/5 from over 45,000 reviews
Holidays in the UK
Every year we welcome thousands of guests to HF Holidays to enjoy our usual warm hospitality and to get out into the great outdoors. With 17 of our own full-board properties in stunning rural locations, we're the ideal choice for a safe staycation in the UK. Plus, we've been accredited by the We're Good to Go initiative set out by Visit Britain.
As we move through the pandemic, we have a few measures in place to keep our guests, team members and leaders safe and well. We ask all our guests to respect the measures we have put in place to keep everyone safe. These measures are constantly updated and changed in line with English, Scottish and Welsh government guidelines and law.
We strongly recommend that all guests take a lateral flow test less than 24 hours before travelling to your HF Holiday. We would also ask that guests on breaks longer than 3 nights take another test on the 4t day of their holiday (and every 4 days after that if staying with us for the whole festive period). Please bring your own lateral flow test kits with you.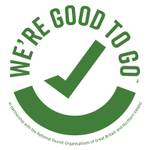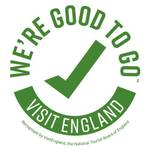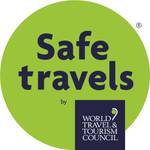 We have resumed our standard Guided Walking holidays in addition to Self-Guided holidays. We follow the British Mountaineering Council guidelines for groups of hill walkers, and already have in place plans to reduce the risk of Covid-19. These will continue to be enforced stringently.
We will also continue to take all the necessary steps to keep our house teams, our guests, and our leaders safe in line with government guidance and rules around COVID-19. These measures include:
Check in from 4.00pm; a complimentary cream tea is available on arrival
Transport is being used in line with regional government regulations. All our transport providers have confirmed that they operate within strict COVID guidelines
All guests will be able to use our Discovery Points for walking route information
Boot rooms are open with physical distancing measures in place where necessary (Scotland & Wales)
At the country houses, there will be table service for drinks from the bar
We ask all our guests to wear a face covering (unless exempt) when moving through the public spaces of our country houses
Face coverings will not be required while eating and drinking in teh restaurant and bar areas or while you are outside our hotels
Throughout the UK it is mandatory to wear a face mask on public transport
Many places throughout the UK may still require you to wear a mask even if the government legislation does not. With this in mind we suggest you bring a personal supply of face coverings for the duration of your stay. We will have a supply face masks available for guests (should you forget to bring a face covering), in return for a donation to the Pathways Fund
Our team will be wearing face coverings (unless exempt)
Public areas will be kept well ventilated. For your comfort you might want to pack an extra layer to keep you comfortable
We will be hosting evening entertainment during the festive period so groups can socialise together should they choose to do so
Swimming pools will be operated in line with maximum capacities (The pool at Alltshellach in Glen Coe will not open in 2021.
All HF Holidays houses will be operating NHS Test and Trace or Check In Scotland, as per Government guidance and legislation. NHS Test and Trace and Check In Scotland are Government services designed to help identify and notify people who may have been exposed to the COVID-19 virus.
When visiting one of our houses, if you have the mobile app, you should scan the NHS/Check In Scotland QR code which can be found on posters located at the entrance of the property using the NHS COVID-19 or Check In Scotland mobile phone app.
PLEASE NOTE: YOU SHOULD SCAN THE APP EVERY DAY DURING YOUR STAY
If you are not in possession of a smart phone, we will use the information provided to us on your registration form which will still need to be completed on arrival. Your records will be kept for 21 days by HF Holidays and we reserve the right to provide the data to NHS Test and Trace and/or Check In Scotland if requested.
Holidays in Europe & Worldwide
Finally, overseas travel is back! We've had several successful overseas departures this year and look forward to many, many more in the weeks and months ahead. So, as we get back on the road, we want to make sure you feel safe and comfortable in knowing what you need to do in order to have a wonderful holiday. Our travel and covid testing advice page outlines what you need to do in order to visit certain destinations and the testing requirements that may be imposed but please do keep checking the FCDO website for the most up to date advice.
With the very welcome news that Covid procedures are being relaxed and simplified, the world of 2022 holiday options just got that much bigger. So, let's plan something to look forward to, tomorrow, next month or next year.
Frequently Asked Questions for Overseas Travel Requirements
Please note that all the information below is relevant for UK citizens only travelling from and back to the UK.


What are the entry requirements for the destination I am travelling to?
All entry requirements can be found on the Government's FCDO travel advice website - just click on the destination you are visiting. We also have a handy Travel and Covid Testing Advice page where you can look up your destination to see the current entry requirements here.
Effective from 11th February, all fully vaccinated passengers entering England will no longer be required to book a Day-2 arrivals test. Passengers who are not fully vaccinated will continue to be required to take a pre-departure test as well as a Day-2 PCR test, however the requirement for a Day-8 PCR test is also being removed from February 11th. All passengers will still be required to complete a Passenger Locator Form (PLF) prior to their arrival in England.

From 09 January until 11 February 2022
If you are fully vaccinated
Before you travel to England you must:
Book and pay for a COVID-19 test – to be taken before the end of day 2 in England This can be a lateral flow test. You cannot use an NHS test for this. You must use a private test provider
Complete a passenger locator form – to be completed in the 48 hours before you arrive in England. You will need to enter your COVID-19 test booking reference number on your passenger locator form.
After you arrive in England you must:
Take a COVID-19 test on or before day 2. The day you arrive is day 0. This is the latyeral flow that you booked before travel.
If you are not fully vaccinated
Before you travel to England you must:
Take a COVID-19 test to be taken within the two days before you travel to England. This can be a PCR or lateral flow test. You cannot use an NHS test for this. You must use a private test provider. You can have the test sent to you at home before you go to take on holiday with you and complete the test towards the end of your holiday – via a video call or app. Randox, for example, offer a remote lateral flow test to return pack which also includes your day 2 PCR test for £72. Alternatively, you could book and pay for the test in resort to be carried out at a supervised medical location, just speak to reception.
Book and pay for day 2 and day 8 COVID-19 PCR tests - to be taken after arrival in England.
Complete a passenger locator form – to be completed in the 48 hours before you arrive in England.
After you arrive in England you must:
Quarantine at home or in the place you are staying for 10 full days.
Take your COVID-19 PCR tests – you must book these tests before you travel. You must take the first test on or before day 2 and the second test on or after day 8. The day you arrive is day 0.
Please note
Most big UK airports have testing providers on site who can carry out your PCR test as soon as you land. Alternatively, you can book an at home test that you post off to a lab and you'll usually get your result in around 48 hours. Our partner British Airways has a range of discounted test options which you can access via https://www.britishairways.com/en-gb/information/incident/coronavirus/covid19-tests.
If you are impacted by holiday cancellations
Guests impacted by any cancellations or travel restrictions will, in the first instance, automatically receive a credit note for any monies paid. The options then available include transferring to another holiday in 2021 or 2022; we have departures available on sale until 31 December 2022. Alternatively, a Refund Credit Note is available, which is a fully protected cash refund, protected by ABTOT / ATOL, and this refund will be returned by 30 December 2021 (ABTOT) or 30 September 2022 (ATOL), for guests whose holidays have been cancelled after 17 December 2020. If we can issue cash refunds earlier, we will action this in order of date request and original departure date.
We will contact guests directly about their holiday departure as soon as we can confirm it is going ahead or if it will be cancelled.
As always, please ensure that you obtain travel insurance appropriate for your destination, itinerary, and nature of your holiday. Check your travel insurance policy for the scope of cover.
If you have any questions please do not hesitate to email our team via holidayservices@hfholidays.co.uk and we will be happy to help. In the meantime, we thank you for your patience, understanding and loyalty during these times and look forward to welcoming you back on one of our holidays soon.
LATEST UPDATE: 25 January 2022