Get to know some of the incredible people who give up their time to be Volunteer Walk Leaders for HF Holidays and discover what motivates them and what they get out of the experience. Read a round-up of testimonials and Leader quotes to get yet more insight.
For more insight into what it means to be a leader, take a look at the Q&A with HF Walk Leader Kevin Hall below, where he shares memories of leading for HF over almost 20 years.
Volunteer Walk Leader Stories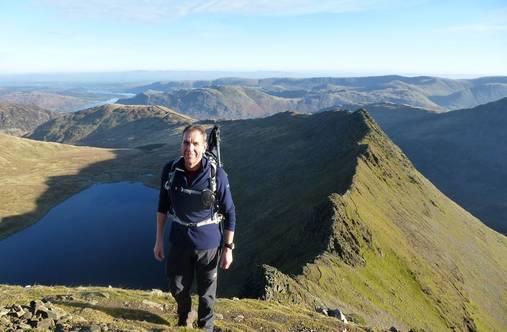 Adrian Gostelow
HF Leader since 2011
Adrian's story…
Adrian has been a leader with HF Holidays' for nine years, starting out at Monk Coniston and Derwent Bank, in the Lake District. He's also led in Wales and Scotland. He gained his Summer Mountain Leader Award in 2014 and also passed the assessment to lead abroad that year. Since then, he has visited the Sierra Nevada in Spain, La Gomera in the Canary Islands, Crete and Evia in Greece, Mayrhofen in Austria and even Nepal!
He's also one of our assessors, sharing his knowledge of and passion for HF Holidays with others who have an interest in joining the HF volunteer walk leader team. 
"First and foremost, I'm a mountain person - I love mountains, am at home in them and I've a general interest in mountain flora and bird life. Meeting new people is something I really enjoy and volunteering for HF means I can do that, along with helping them have a really great experience and enjoy their walking holiday"
John's story…
John is a long-standing volunteer having started leading with us back in 2001. During that time, he's led over 100 holidays and visited a very wide range of locations.
John's passion for leading our walking groups is reflected in the feedback he receives from guests, who highlight how helpful and friendly he is, along with his ability to look out for all the people within his group. His experience and knowledge gained over nearly twenty years with us shines through and he has become one of our assessors, helping new leaders through the application process and assessment course.
"I love walking and Leading as I get to meet lots of new people. It's a responsibility, but I enjoy taking it on and I'm always well supported by the HF team. I also enjoy helping others who might be less experienced or would otherwise struggle to navigate on some of the routes that we do".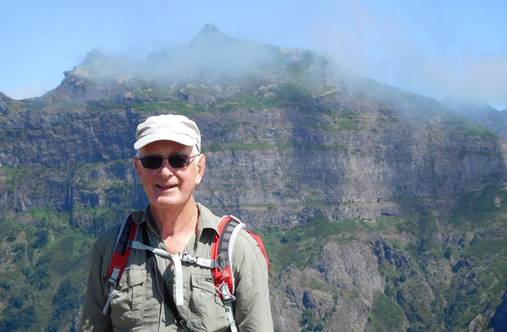 John Tayler
HF Leader since 2001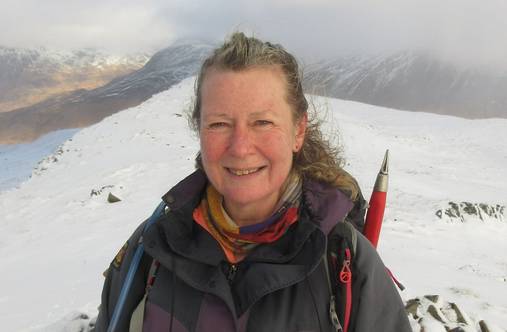 Vicki Chuter
HF Leader since 2002
Vicki's story…
Vicki started with HF in 2002. Her first lead was a seven-night holiday at Newfield Hall, Malhamdale in the Yorkshire Dales. Since then, she's gone on to lead walking holidays all over the UK, taking on challenges and developing herself. She did her Mountain Leader training at Plas Y Brenin and gained the Mountain Leader award in 2009. Vicki even came and enjoyed six years in-house with HF Holidays, working as part of the Leader Operations Team. Guests often remark on Vicki's extensive countryside knowledge, which includes expertise on sheep psychology!
"I lead for HF because I love the countryside and I really enjoy sharing that with other people. Leading a walk is not just about leading the way - it's also about telling people about the place where they're walking - the flowers, wildlife, geology, history etc etc. I particularly enjoy leading in mountain areas, and I find it very satisfying enabling people to go to places they wouldn't go to on their own".
Our Leader recruitment team are happy to answer any queries you may have if you can't find the answer on our website. Just send them an email: leaderrecruitment@hfholidays.co.uk