Become an HF Holidays Member
Join Today, Make a Difference Tomorrow
With over 100 years' of experience in providing holidays in the great outdoors, HF Holidays is the UK's largest holiday Co-operative, owned by and run for its Members.

If you are enjoying your holidays with us, why not join us and become a Member with the purchase of a minimum of 100 x £1 shares. There's no annual subscription and your Membership will give you access to a range of benefits designed to add value to your holidays.

Being a Member of our Society, you will be supporting HF Holidays to continue providing holidays for generations to come, making them available to more people who share our passion for the great outdoors.

Already a member? Manage your details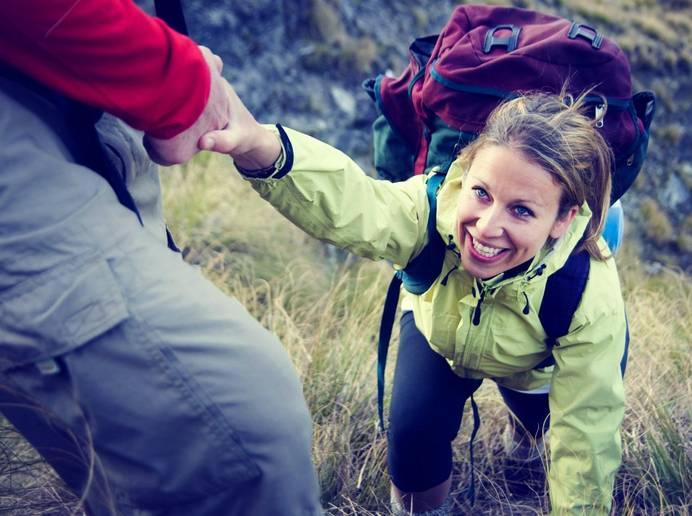 How to Join us
Simply complete the straightforward application form here and you'll be on your way to becoming a member of HF Holidays. Under the rules of the Society, appliations for membership must be made in writing, and a payment for a minimum of 100 x £1 shares will also have to be made.
Enjoy all this when you become a member
There are three categories of Membership
Standard from £100; Investment from £1,000; Group from £100
 
Standard
Investment
Group


Minimum Investment

£100

£1,000

£100

Return on  investment:
Annual interest on shares

✔

✔

✔

10% off bar bills
at our UK country houses

✔

✔

 

Exclusive for Members:
Self Guided breaks;
Celebration breaks
(with business update and celebration dinner)

✔

✔

 

Exclusive for Investment Members:
Investment Member breaks
(with business update and celebration dinner)

 

✔

 

One voucher
for a complimentary bottle of house wine on your next visit to one of our country houses

 

✔

 

Partner Discounts
15% off purchases from Cotswold Outdoor & Rohan
(see Partnerships pages for latest)

✔

✔

 

Member only news:
Footnotes magazine
e-Footnotes digital newsletter

✔

✔

✔

Attend
Annual General Meetings

✔

✔

✔

Vote
for the members standing for election to the Board of Directors (or stand yourself)

✔

✔

✔

Book as a Club
every member of your party benefits from your member price

 
 

✔

WIN a weekend holiday for two!
Drawn annually at our AGM meeting

 
 

✔
Shareholding Information
Shareholder Disclaimer: Before you commit to purchasing shares please note that HF Holidays Limited ('the Society') complies with the Code of Best Practice developed by Co-operatives UK with the agreement of HM Treasury.
The Code sets out the minimum standards of good practice that a consumer retail co-operative society should observe in its use of Withdrawable Share Capital. In this context, it is concerned with shares given these are withdrawable but not transferable.
The Code obliges the Society to provide a statement to its members of the nature of their financial interest in the Society and any change affecting it, as set out below:
As a member of the Society, you are the owner of one or more shares in the Society. If the Society is unable to meet its debts and other liabilities, you risk losing the amount you hold in shares in the Society. Hence they are known as risk capital. This may make it inappropriate for you as a place to keep your savings.
Owning Withdrawable Share Capital ('WSC') is not the same as investing in the shares of a company. It is primarily for the purpose of supporting the Society in furthering its purpose and objects. There are various important differences between WSC and company shares. For example, WSC held in shares receives interest but will not increase in value.
The Financial Services Compensation Scheme, which covers bank, building society and credit union accounts, does not apply to your shareholding with the Society, so you cannot claim compensation under the Scheme in the event of the Society not being able to meet requests for withdrawal of shares. This is because the Society does not require authorisation under the Financial Services and Markets Act 2000 to operate WSC. Societies are therefore not subject to supervision either by the Prudential Regulation Authority or by the Financial Conduct Authority in relation to WSC.
You may withdraw share capital at any time unless the Society's board of directors has removed this facility under the Society's rules.
The Financial Ombudsman Service does not apply to your Share Account or your relationship with the Society but under the Society's rules any dispute may be referred for determination by the board of directors or, where relevant, the County Court. The decision of the Board of Directors or, where relevant, the County Court will be binding and conclusive on all parties.