Become an HF Holidays Member
Join Today, Make a Difference Tomorrow
With over 100 years' of experience in providing holidays in the great outdoors, HF Holidays is the UK's largest holiday Co-operative, owned by and run for its Members.

If you are enjoying your holidays with us, why not join us and become a Member with the purchase of a minimum of 100 x £1 shares. There's no annual subscription and your Membership will give you access to a range of benefits designed to add value to your holidays.

Being a Member of our Society, you will be supporting HF Holidays to continue providing holidays for generations to come, making them available to more people who share our passion for the great outdoors.

Already a member? Manage your details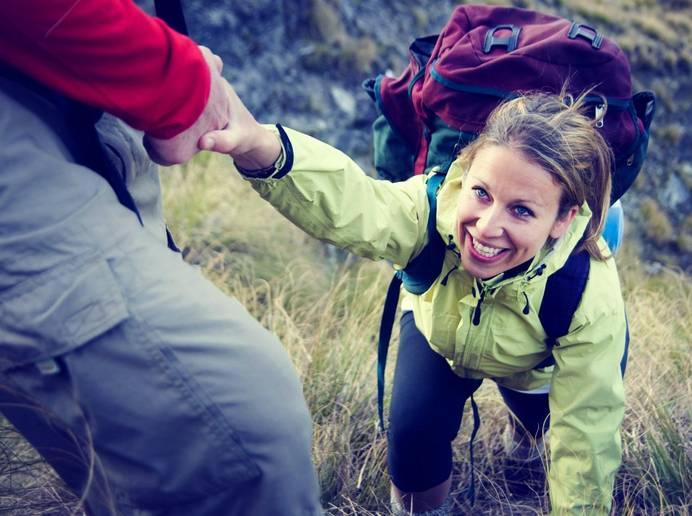 Send cheques and applications to: 
Membership, HF Holidays Ltd
Catalyst House, 
720 Centennial Court, 
Centennial Park
Hertfordshire, WD6 3SY
Enjoy all this when you become a member
There are three categories of Membership
Standard from £100; Investment from £1,000; Group from £100
 
Standard
Investment
Group


Minimum Investment

£100

£1,000

£100

Holiday Rewards:
Earn points on holidays you book and use as a discount on a further holiday with us. T&Cs apply

✔

✔

✔

Return on  investment:
Annual interest on shares

✔

✔

✔

10% off bar bills
at our UK country houses

✔

✔

 

Exclusive for Members:
Self Guided breaks;
Celebration breaks
(with business update and celebration dinner)

✔

✔

 

Exclusive for Investment Members:
Investment Member breaks
(with business update and celebration dinner)

 

✔

 

One voucher
for a complimentary bottle of house wine on your next visit to one of our country houses

 

✔

 

Partner Discounts
15% off purchases from Cotswold Outdoor & Rohan
(see Partnerships pages for latest)

✔

✔

 

Member only news:
Footnotes magazine
e-Footnotes digital newsletter

✔

✔

✔

Attend
Annual General Meetings

✔

✔

✔

Vote
for the members standing for election to the Board of Directors (or stand yourself)

✔

✔

✔

Book as a Club
every member of your party benefits from your member price

 
 

✔

WIN a weekend holiday for two!
Drawn annually at our AGM meeting

 
 

✔
*Terms & Conditions for Investments
HF Holidays is a Co-operative, registered under the Co-operative and Community Benefit Societies Act 2014
Each share is worth £1, the value doesn't go up or downt
Membership begins with the purchase of 100 x £1 shares
The shares are known as 'withdrawable share capital' (WSC)
WSC can be withdrawn for its cash value on written request
The Board of Directors has the authority to suspend withdrawals for a fixed term or indefinitely, in the interests of the Society
WSC does not give a Member a share in the value of the Society
The shares do not form the basis for the distribution of surplus
The shares do not carry votes in proportion to the shares
If the Society is unable to meet its debts/liabilities, the amount held in shares is at risk and therefore may not be the best place to keep your savings
The Financial Services Compensation Scheme does not apply to your Share Account with the Society
Once you become a Member, you can apply to buy more shares, at any time, up to a maximum of 25,000
Holiday Rewards
As a member, you will earn points for every holiday you book with us, which you can redeem as a discount on your next one.
Here's how it works:
EARNING HOLIDAY REWARD POINTS
One Reward Point will be earned for every £1 spent on an HF holiday (net price). As soon as you have taken your holiday, the points can be used as a discount on your next one with us.
REDEEMING HOLIDAY REWARDS
Each point is equal to 1p off the price of a future holiday. Points are valid for two years from the date of issue, which is the departure date of your holiday. The points get taken off the net value of the holiday.
*Terms & Conditions for Holiday Rewards

Reward points issued are valid from the date of your holiday
Points are valid for up to two years from the date earned, at which time they will expire and no longer be available
The points are awarded to the Member who is named as our contact for the holiday
The points are not transferrable and cannot be split between Members
Points have no cash value and can only be used as a discount against a holiday with HF.
The minimum redemption value per booking is 200 points (£2)
Points cannot be used as a discount against any purchase other than a holiday booking
The points must be redeemed before or at the time the final payment for the holiday is due. No retrospective points discount can be made thereafter
HF Holidays Ltd reserves the right to amend the terms and conditions at any time and without prior notice. Notification of amendments will be published on our website