Details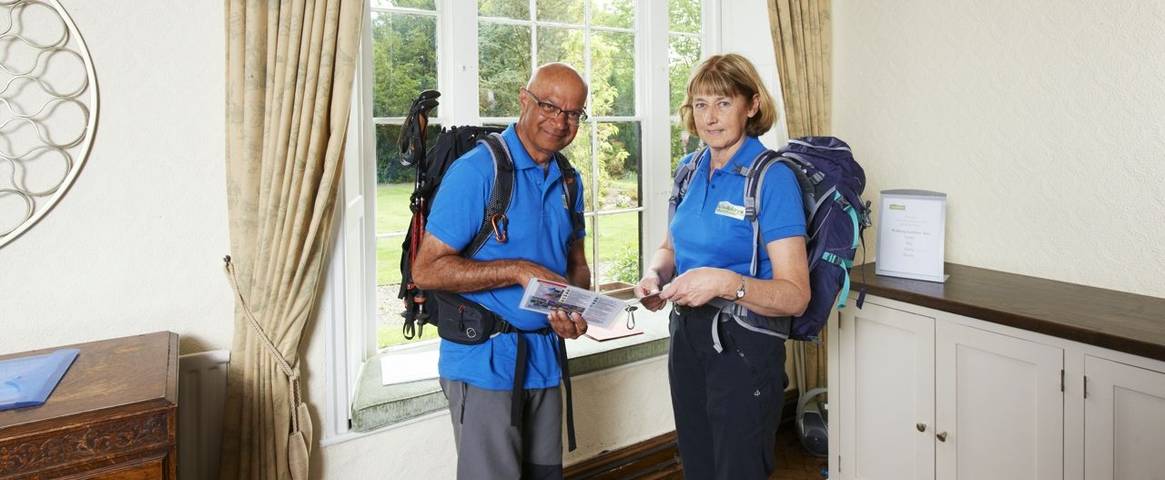 Like so many other people around the world, the Coronavirus Covid-19 outbreak has had a huge impact on the lives of our Leaders. While they're usually leading guided walking holidays all around the UK and Europe, or hosting Special Interest breaks at our UK country houses at this time of year, our network of Leaders here share how they are currently filling their days and finding joy while at home in lockdown along with 10 suggestions for passing the time.
This is what the HF team have been doing
1. Looking after ourselves at home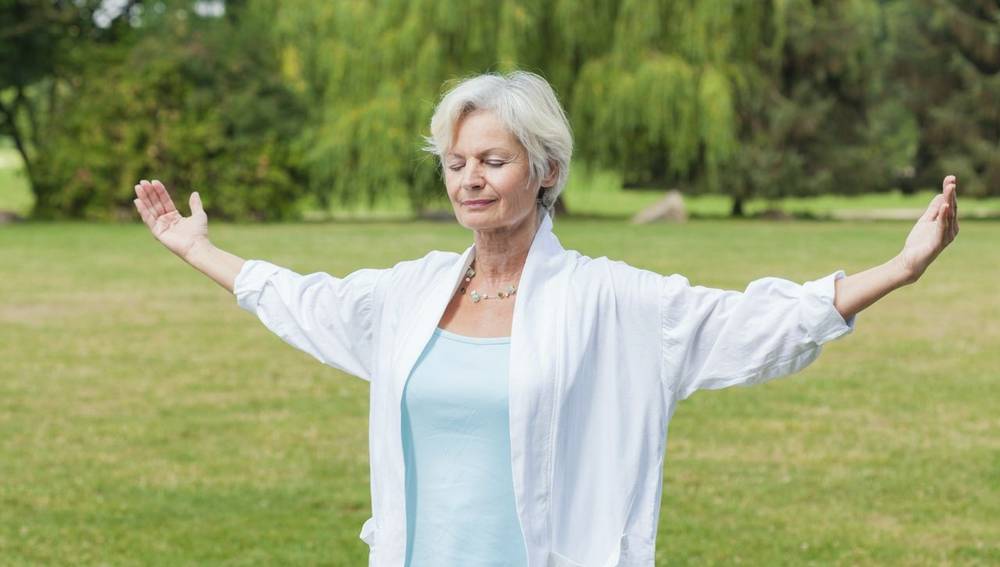 Mindfulness and wellness are essential in times like these – uncertainty and unpredictability can take a toll on our mental and physical health. More than ever, now's the time to pause regularly, take a breath and be proactive about looking after yourselves. Do some stretching, yoga or other form of mindful movement. Perhaps practice Pilates or take up Tai Chi. New to this? No need to worry – there are lots of introductory tutorials online and videos to watch on YouTube where a tutor will take you through the principles and steps for both beginners and more advanced practitioners.
2. Maintaining walking fitness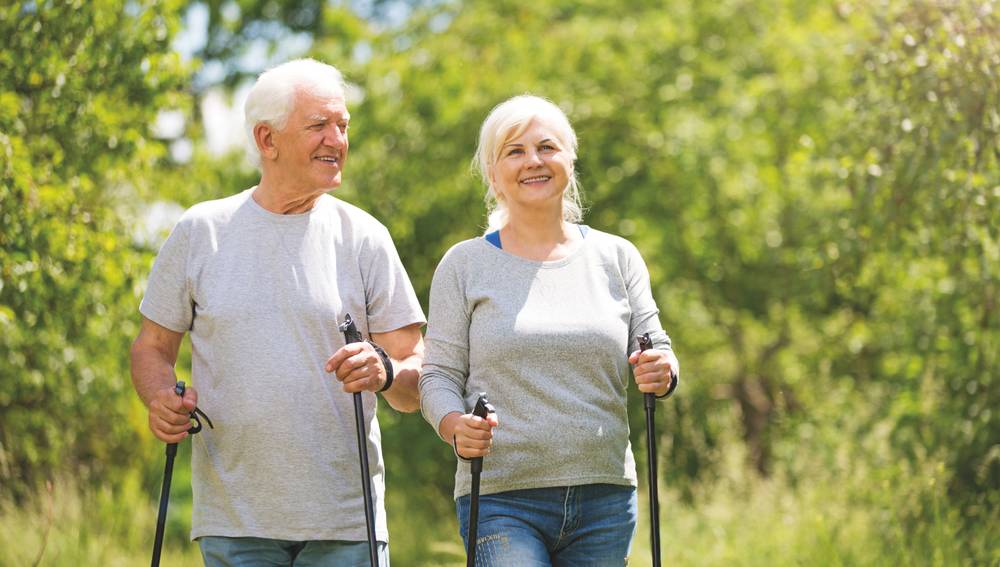 As super-keen walkers, our Leaders are looking for ways to step out responsibly all around the UK. As well as alternative exercises (Walk Leader Damian Gilkes has bought a new running machine to stay walk-ready) and stretches – try core and balance exercises – they're using their exercise time to go for a local walk, run or bike ride. Make it more exciting by grabbing a map and brush up on your navigation skills as you walk and explore what's on your doorstep. Walking Leaders like Grahame Peek, Alban O'Brien, Helen Halliday and Cathie Dowlen advocate taking less-trodden paths near your home, seeking out footpaths and lanes you might pass and stepping in to wild spaces you might otherwise ignore.
3. Getting creative in the kitchen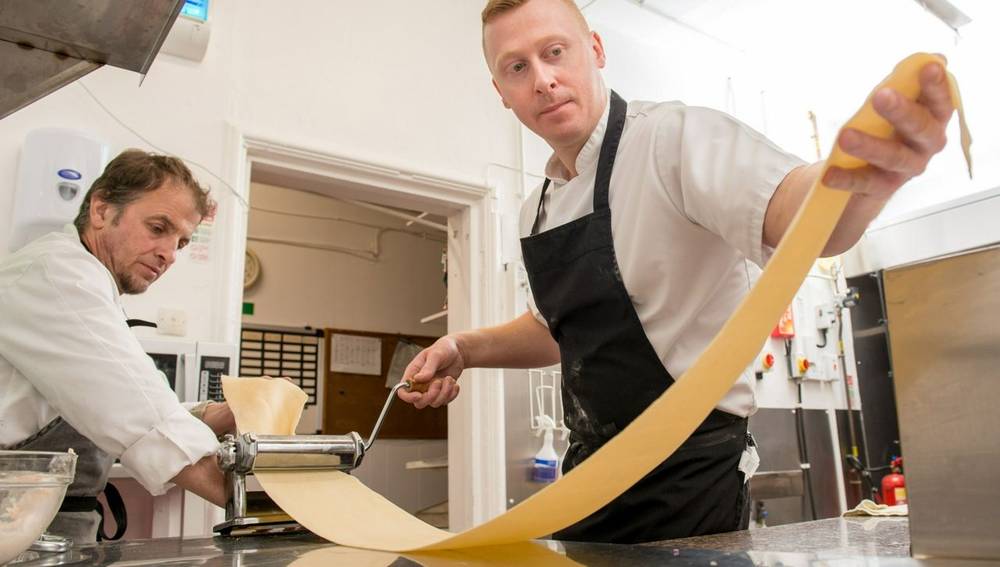 Whip up a tasty treat, try a new recipe, get cooking…and enjoy the fruits of your labours. Whether it's making pasta from scratch or kneading your own bread there are countless things to try at home when you've got the time. You could pull out the cookbooks gathering dust on the shelves or, for inspiration, you could follow the recipes from our very own house chefs, Sean and Joao, who've been using the time our country houses are closed to share their tips and tricks for some wonderfully tasty grub, from focaccia to fish pie, chocolate orange brownies to Sicilian polenta cake…make sure you carve out some time for the Welsh Liqueur Fondants too…yum!
4. Climbing staircase VKs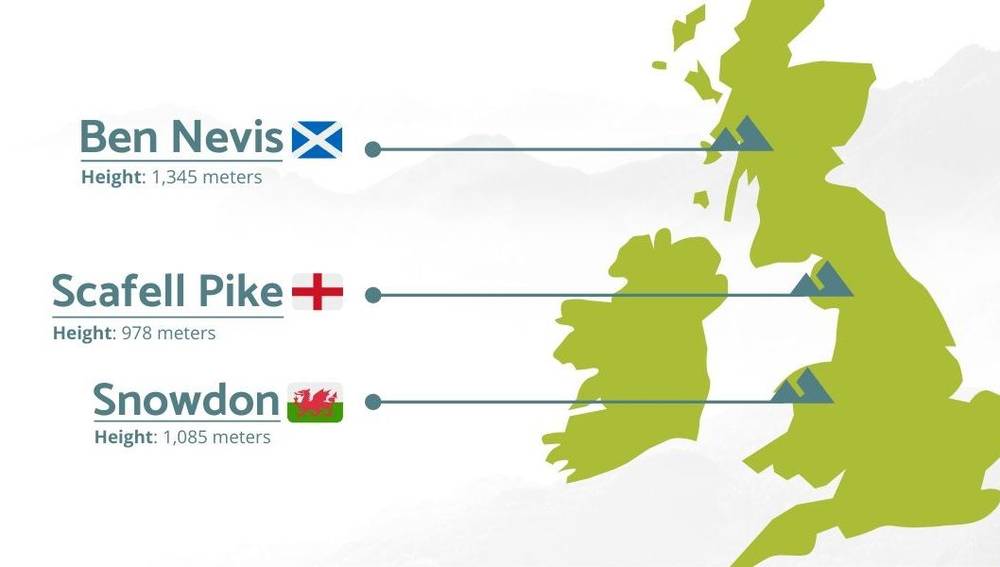 Physical activity is a huge passion for our walk leaders and they love setting themselves challenges. Without hills to climb or adventure walks to tackle, why not look at achieving some vertical kilometres? Measure the height of a step in your house and then work out how many laps of the stairs equates to a VK – if you've an average 15 step staircase, and each step is 20cm-tall, you'll need to do 333 ascents to have climbed a kilometre. Then make a list and start knocking off some munros or take on the Three Peaks challenge; HF Walk Leader Andy Pinkard has calculated that Snowdon (1,085m, ascent 922m) is 4,610 steps and Ben Nevis (1,345m, ascent 1,310m) is 6,550 steps! Get carried away and go on a multi-day expedition even - it'll take 17,475 steps to ascend 3,495m to the summit of Everest (8,448m)!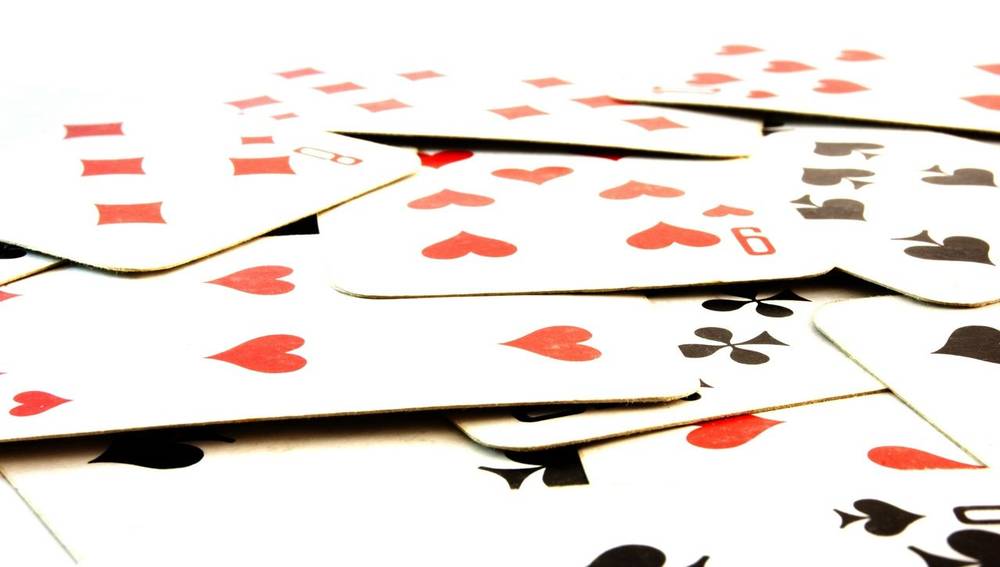 With the delights of boxset bingeing wearing off and having caught up on the nature and wildlife series we should've seen, we're playing bananagrams, chess and online bingo for mental stimulation. Meanwhile, Bridge Leader Mike Eden can't give up the game so he's been organising virtual tournaments; by using Bridge Base Online he brought 15 tables together and connected 60 players that might otherwise have missed the interaction. He's also looking at venturing into teaching bridge online.
6. Turning nature photographer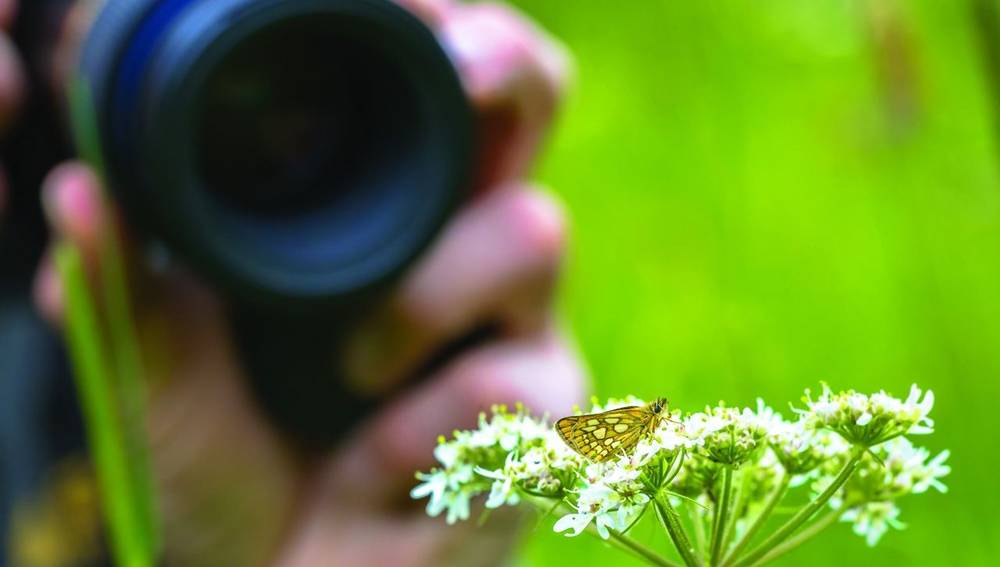 With the evolution in camera phones, we can all take a picture with ease. So, grab your phone, or pick up that DLSR, start snapping and polish up those photography skills. Take shots of your local area, capture your garden at different times of the day and record what's happening during this period. HF Leader Rose Johnson has been photographing local wildlife while Wildlife Leader Dan Ransley has been sharing his invaluable insider tips for bird photography in your own garden. You could also go through old photo albums, arrange them as you do, sort out back-up hard drives and travel back in time to past adventures and trips you've taken.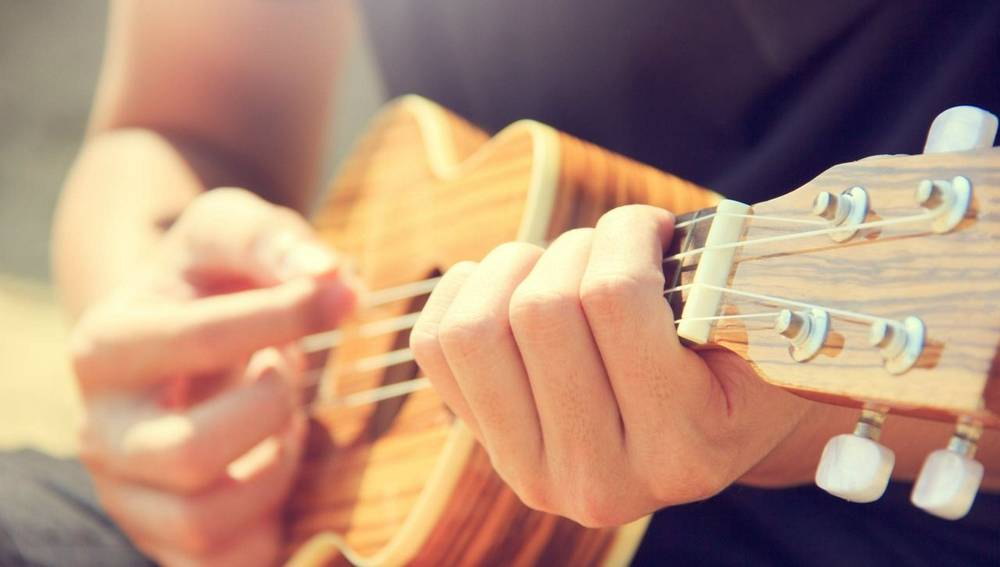 Take a course, try something new, learn a skill…why not use the time to dig out that ukulele and get to grips with a couple of chords, or practice that harmonica …with so much free time, now is the time to pick up a new skill. You can try dance classes online – never has there been a better chance to dance like no one's watching - or give your voice a workout on a sing-a-long to popular tunes with HF Leader Su Grainger, knowing it's just your family and neighbours within earshot. Alternatively, learn a new language from a country you want to visit, using online tutorials; brush up on the basics and chat to the locals when you get there.
8. Focusing on the garden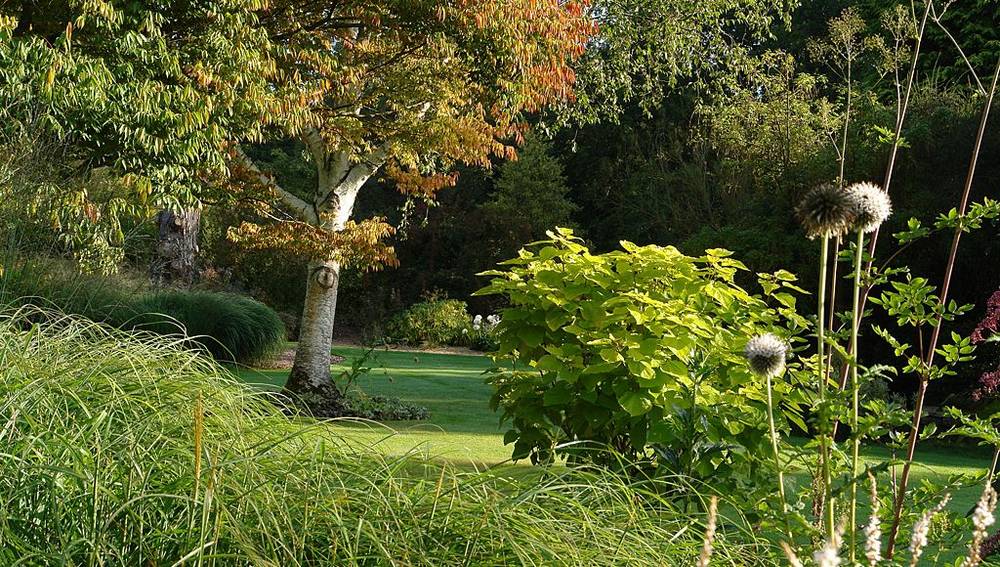 For those fortunate enough to have a garden, April is a great month to appreciate the immediate space around you and it can be incredibly relaxing and therapeutic to spend some time digging up weeds, deadheading spring bulbs, planting veggies, pruning bushes and sowing hardy annuals…grow a new herb, sow seeds for wildlife or simply feed the birds. Take a look at these tips on how to grow your own from HF Leader Christine Walkden and see what you could be doing right now to make the most of your garden, or take Walk Leader Kevin Hall's advice and take joy in nature close to home, making time to pause and notice all kinds of little springtime developments.
9. Starting a virtual book club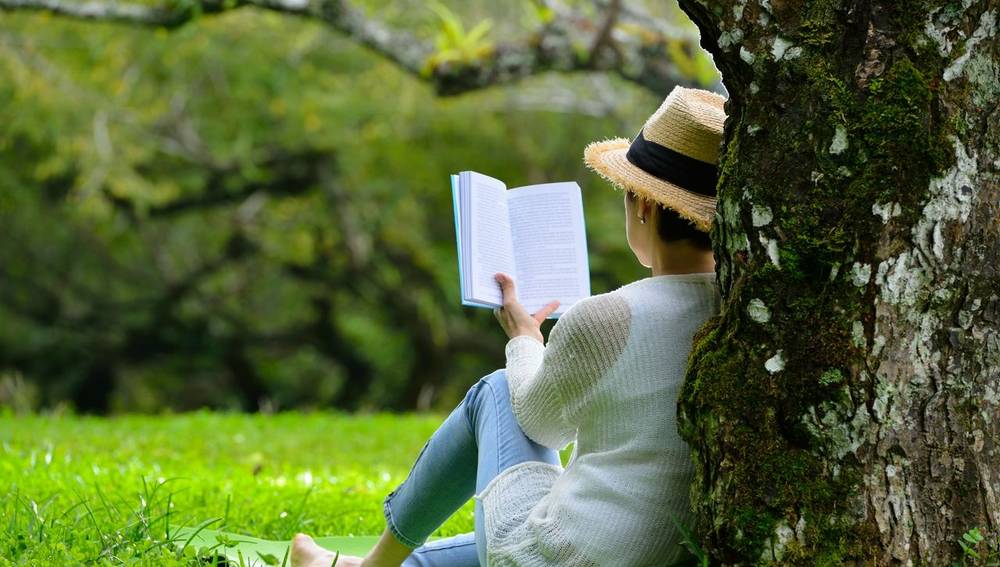 A good book will keep you entertained for hours. Use the time to read those classic travel books you never quite got round to, dust off that copy of the book your friend lent you and even explore the world through the writings of others. Get your friends or family together and use our book lists as start points and read the same travel epic or story of adventure. Then set up calls and online video chats to discuss what you've read, how it made you feel and what you thought of our suggestions (wine optional).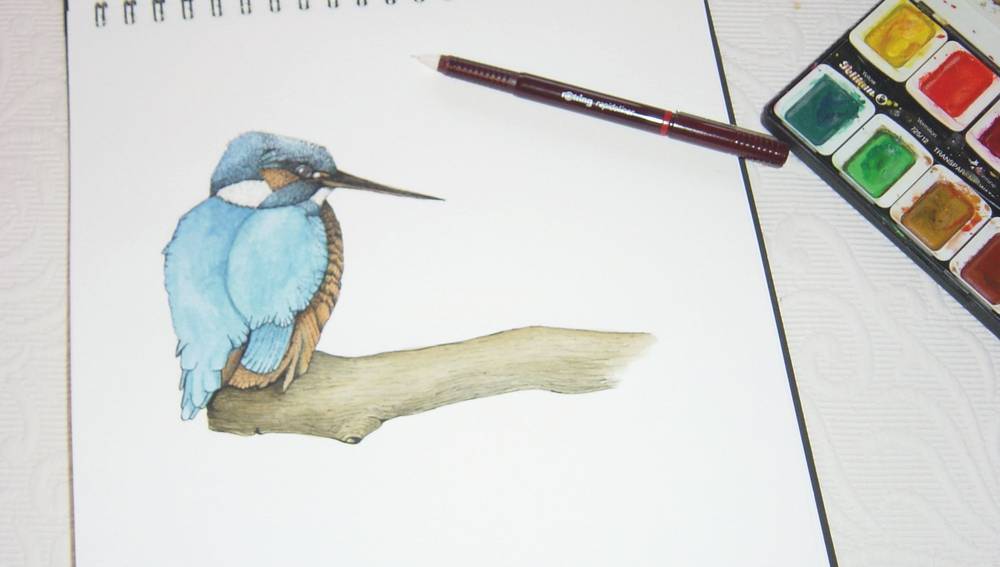 Rediscover a passion, take time to practice something – paint a picture, sketch a drawing, get creative…how many of us have wondered wistfully whether they've got it in them to be a great artist? Being creative is a wonderfully therapeutic way of passing the time so give it a go. Order a set of paints and have a stab at painting something you love from nature or travel. To get started, see here how to paint a watercolour butterfly or experiment with colours care of HF Leader Dave Jeffery. And don't worry if you aren't very good – just call it abstract!