Details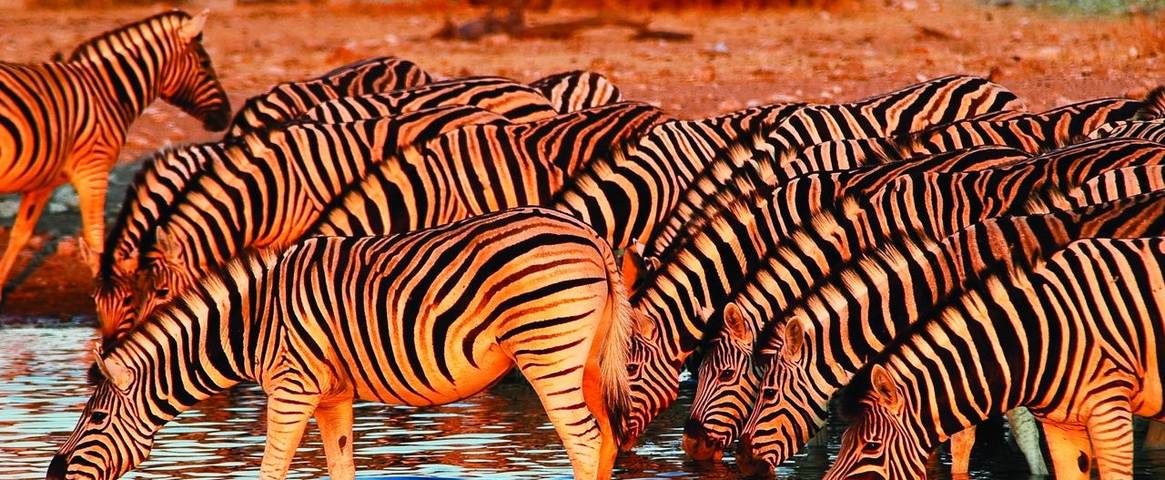 Travelling requires a lot of thought and with so many destinations to discover it can be hard to know which country you decide to visit. We at HF believe travel is the greatest education anyone can have. It teaches so much about yourself and the world we live in and lets admit it...  despite the cost of travel, it's the only form of lifestyle that makes you richer.  
When flying somewhere far away from home, you either fall into two categories; a seasoned traveller who loves exploring the world or someone looking for a once in a lifetime experience. 
From our experiences we've drafted our top 10 countries - in no specific order - to discover in 2018. We've picked the following countries due to their extraordinary adventure, breathtaking scenery, and ever-lasting impressions on us. Leaving us memories we will never forget!
DREAM! DARE! DISCOVER!
---
New Zealand
We have two fantastic itineraries on offer due to the ever increasing popularity from our guests so we divided our adventures into two parts. We have one itinerary discovering the North & South Islands at a more leisurely pace with a good balance of part and full days walks along with travelling and sightseeing, and the other designed with a much greater focus on walking and discovering some of the world's most stunning landscapes.
Grand Discovery
Maori culture straddled across two distinct islands
Did you know?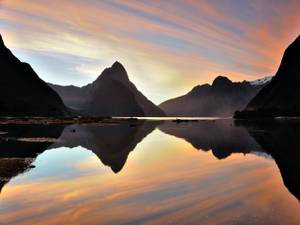 There are just 4.6 million New Zealanders, scattered across 268,021 sq km: bigger than the UK with one-fourteenth the population.
South Island
Outstanding walking in one of the world's most stunning landscapes
Did you know?
More people live in Auckland than the whole of South Island!
---
South Africa: Cape & Garden Route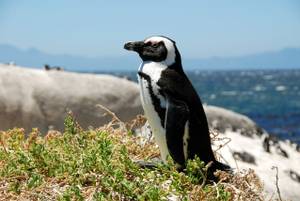 Not the most physically demanding itinerary, however, there is a choice of harder walks if you fancy a challenge! "Excellent", "Enjoyable", "best holiday ever" are just some of the words that are guests have expressed about their time in South Africa. Amazing walks, incredible people and fantastic wildlife are all bundled up in this one exclusive holiday.
Did you know?
Table top mountain in Cape Town is believed to be one of the oldest mountains in the world and one of the planet's 12 main energy centres, radiating magnetic, electric or spiritual energy.
If this doesn't get your adrenaline rushing, we do have another itinerary for South Africa...
---
Costa Rica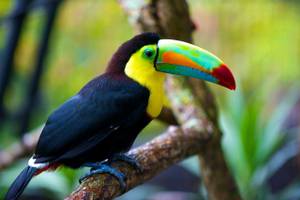 PURA VIDA! For some of you, you may understand those words as 'Good Life', for others you've just had an education lesson.  Without a question of doubt, we believe that fits the tag of this immersive eco-friendly country. Plentiful in wildlife, ecologically untouched, and diverse ecosystems, the country has a strong focus on education, healthcare and the environment (25% of Costa Rica is protected), and has had no army since 1948. It's easy to understand why Costa Rica is a travelers dream.
Did you know?
There are over 130 species of fish, 220 of reptiles, 1,000 butterflies (10% of the world's butterflies are in Costa Rica!), 9,000 plants, 20,000 species of spiders and 34,000 species of insects!
---
Namibia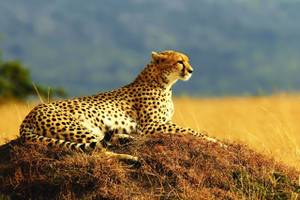 Namibia is home to delightful settings of the dessert and extraordinary wildlife; if you're a backpacking adventurer who loves the grit and remote experience of the wilderness, then this is your calling! Staying in a mixture of hotels and wilderness lodges you'll get an amazing appreciation for this wonderful country; the full African experience where desert meets ocean.
Did you know?
Namibia is the second least densely populated country in the world making it perfect to see wildlife during your trip.
---
Japan: Imperial Discovery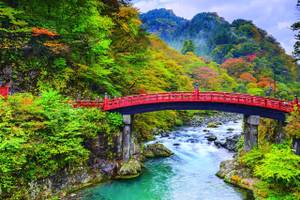 Astonishingly beautiful, rich in culture & tradition, and fantastic people makes Japan a well-loved country. Japan is remarkably creative, on your journey you'll discover intense cultural contrast; cities are now ultramodern with state-of-the-art technology and rural locations are steeped in ancient rural traditions and beliefs. Growing in popularity with our guests, we suggest you book quickly to avoid disappointment!
Did you know?
It is appropriate to slurp noodles, especially soba (buckwheat), when eating in Japan. Slurping indicates the dish is delicious. It also cools down the hot noodles.
 If this doesn't get your adrenaline rushing, we do have another itinerary for Japan...
---
Iceland: Wonders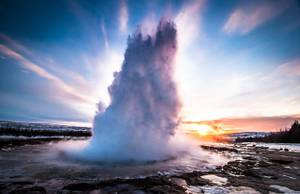 The land of fire and ice! If you haven't yet been to Iceland, where on earth have you been? Ignoring the cold weather aside, Iceland is one of the top travel destinations in the world due it's landscape and position on the northern hemisphere, you can expect to see hot springs, glaciers, northern lights, waterfalls, volcanoes and even have a dip in the blue lagoon so pack your swimwear. You'll be mad to never go - you'll also be mad to never bring a winter coat!
Did you know?
There are no McDonald's in Iceland! What!!!?
If this doesn't get your adrenaline rushing, we do have another itinerary for Iceland...
---
Patagonia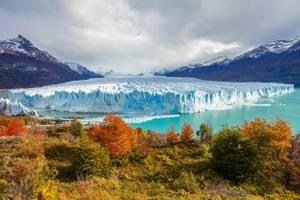 Want to travel to the 'end of the world'? Don't worry, it's not as scary as it sounds. Patagonia can be challenging as you will be walking over tough terrain in some parts of the itinerary but the rewards more than make up for that small downfall... plus we all love a challenge from time to time don't we? Expanding across Chile and Argentina this incredible tour will guide you to the most breathtaking sites and scenery, with a 3 full days' walking in the majestic Torres del Paine.
Did you know?
There are 1.7 million penguins in Patagonia, compared to just 2 million people.
---
Bhutan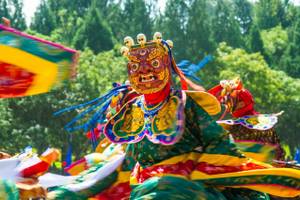 Touch the skies as you explore the mountain kingdom; quite literally! If you're not fearful of heights you can expect to be hiking to a maximum altitude of 10,500 feet (3,150m) with walks ranging from 2-10 miles. Despite it's terrain, easy to moderate treks can be enjoyed in the Himalayan foothills, however, a tough walk can be expected on the way towards Taktsang Monastery. Discover Thimpu - one of the world's quietest capital cities - and the scenic and enchanting Haa Valley. 
Did you know?
The first tourists were allowed to visit Bhutan in 1974, not long after it was recognised as a country.
---
Spice trails of Kerala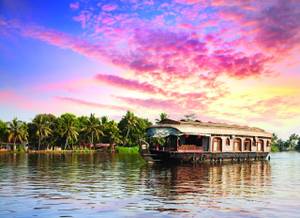 India is mighty big, so you would expect it to have some impressive features; thankfully... that's where we introduce Kerala - a state on India's tropical Malabar Coast. Historical city tours, jungle walking safaris, village strolls and scenic spice trails can all be embraced on this wonderful itinerary. Out of the 21 reviews left by guests on Feefo, we currently enjoy 5 star rating; we encourage you to see for yourself and maybe... it will be your next worldwide journey.
Did you know?
Kerala receives the first rainfall of the mainland of India. The South-West Monsoon knocks the land of Kerala every year usually on 1st June.
If this doesn't get your adrenaline rushing, we do have another itinerary for India...
---
Now with destinations at your disposal, you may be thinking which one should I choose?
Well fear not because you couldn't possible go wrong with choosing one of these locations; just pick the one that's most suitable to you and your partner, friend(s) or group - if going solo? Great! You'll meet like minded HF travel guests who book solo too -  we guarantee you'll come back with a smile on your face.
If incredibly you've visited all these locations, open a bottle of champagne and relish in your achievements and thoughts. On the other hand, if you don't feel like stopping - why would you? - or you're not interested in these worldwide holidays, we have many more available for you to discover in each part of the world: Africa, Asia, Australasia, Central America & The Caribbean, Europe, North America & Canada and South America. 
To DARE is to DREAM! To DREAM is to DISCOVER!