Details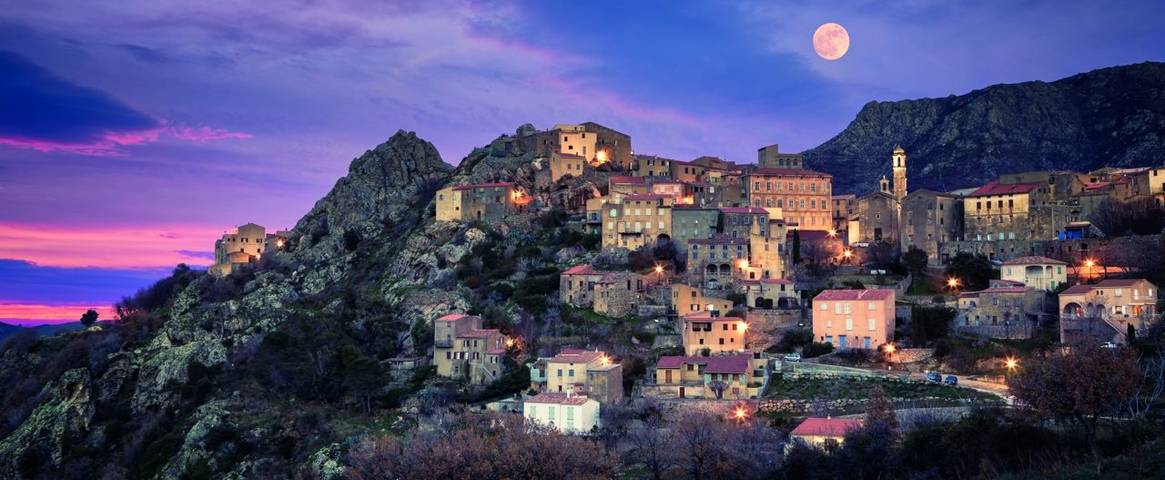 In conjunction with the launch of our new 2020 departures, we here at HF Holidays are already looking towards the future. Every year, "must-visit" destinations emerge and 2020 will be just the same. In this article, we explore the 2020 destinations you need to put on your bucket list.
European destinations to visit in 2020
All across the continent, there are under-discovered destinations just waiting to wow. Our range of guided walking holidays in Europe allow us to help you experience the best each country has to offer, from stunning mountain ranges to quaint towns beaming with heritage and powerful seaside cliffs.
Here are our European 2020 must-visit destinations.
Romania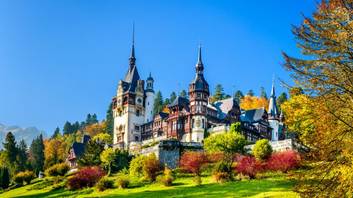 The beauty of Romania is still a mystery to many across the globe. This country, with its turbulent history, has not often topped lists for must-visit travel destinations, however, we think it should be on everyone's list next year. With traditional architecture and landscapes that are home to stories like Dracula, it's certainly a place unlike anywhere else.
Daniel, a blogger at Passport Symphony explained to us what drew him to Romania: "Romania isn't a country that gets mentioned often when popular tourist destinations are being discussed, and I have always been drawn to overlooked tourist destinations that still haven't been spoiled by mass tourism. Romania is a country that certainly fits that category. The first time I heard about Romania was probably in a vampire movie or perhaps a book. However, that's not what made me visit this charming country. I started researching it and discovered that it is a country dotted with medieval castles, gorgeous lush-green forests, and living museums of small villages where a peaceful, archaic way of life is well-preserved. Let's just say it didn't take a lot of convincing for me to visit!"
We asked Daniel why everyone should visit: "I think a more appropriate question would be why shouldn't you visit? There are many good reasons to visit and a lot of interesting things you can see only in Romania. Some of them feature the tallest wooden church in the world, the heaviest building in the world, the tallest rock sculpture in Europe, Europe's largest mammal, some of the most cheerful cemeteries in the world, Europe's second largest underground glacier, the second-largest outdoor museum in the world and the highest concentration of brown bears in Europe… The list goes on and on."
Corsica, France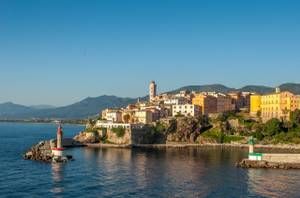 The French region of Corsica is a Mediterranean island north of Italy's Sardinia. Nearly half of the island is dominated by the Parc Naturel Regional de Corse, which is laced with popular hiking trails, dense forest and craggy peaks.
We spoke to Corina, a blogger at Packed Again who told us why she chose to visit Corsica: "The reason why we have chosen Corsica as our Spring road trip destination was simple. We wanted to see the stunning locations that we have seen on the internet, in person. The versatile nature is just so beautiful, and the turquoise sea must be seen in real life. Also, it is a great island for a road trip."
Corina then explained why she thinks this is a destination that should be on people's bucket lists: "It really has something for everybody and a holiday with the family, a trip with some friends, or even a romantic stay, a good time is guaranteed in Corsica. If you love nature the north-west is definitely the nicer part of the island and a paradise for hiking lovers. Although if you are a beach lover you will be in awe with the south-east beaches."
Istria, Croatia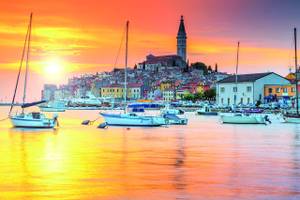 Located on the northern coast of Croatia, Istria is the largest peninsula in the Adriatic Sea, boasting stunning views and a quieter way of life than the country's main cities. Here you can find an eclectic mixture of heritage sites and stunning vistas.
We spoke to Alex, a blogger at My Life Long Holiday, who told us about her and her families trip to Istria: "Croatia had been on our bucket list for a while but with the majority of people heading for Spilt or Dubrovnik, we were looking for somewhere less visited by tourists for a more authentic experience and Istria ticked all of those boxes. Istria has an Italian heritage, and this shows through in its pretty little hilltop villages full of history and good food, accompanied by some of the best views. Down on the coast, the beach towns are immaculately preserved and are the perfect gateway to explore some beautiful, unspoilt local islands by boat. 
Honestly, you can't help but wonder why this little corner of Croatia hasn't been discovered yet - I hope it stays a hidden gem for a little while longer!"
Tuscany, Italy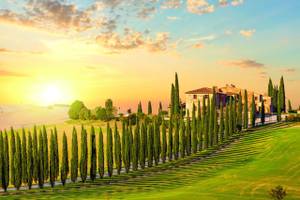 Tuscany, on the west coast of Italy, is known for its powerful culture and incredible cuisine. With the hot sun beaming down, hiking the hills in the countryside or exploring the red-brick cities will offer you unforgettable views and experiences. Enjoy amazing sea views on the coastline, where on a clear day you can make out Corsica in the distance. The gentle rolling hills of the inland countryside make for relaxing strolls amidst olive trees and vineyards.
Andalucia, Spain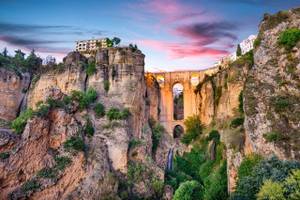 On the south coast of Spain, you'll find Andalucia. Home of bitter Seville oranges, young spirited cities like Marbella and bordering Gibraltar, this is a beautiful destination for any kind of holiday. For hikers, national parks are plentiful. Sierra Nevada can offer more challenging hikes up to concealed mountain lakes and snow-capped peaks or stick by the coast for views of the glistening, turquoise Allboran Sea.
Chris, a blogger from Explore Now or Never told us what took her and her husband to Andalucia: "Our visit to Andalucia was for a very personal reason: My husband's grandparents emigrated from one of the tiny white hill towns to California around the turn of the century under mysterious circumstances; no one in the family could really tell us why they left. So, we wanted to see the little village for ourselves and find out what we could learn."
Chris then explained why everyone should visit Andalucia: "Andalucia is unlike anywhere else… From Seville's orange scented courtyards and joyful, late night flamenco to the stunning gorge in Ronda, it's a singular experience. Andalusia welcomes visitors with a full heart and many treasures."
Gran Canaria, Canary Islands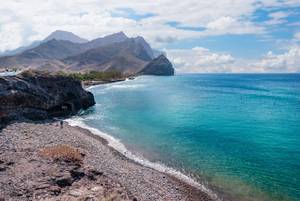 If you are a lover of European cultures but are looking for warmer climes then Gran Canaria, the third-largest of the Canary Islands is the location for you. With dark, volcanic soil underfoot, you'll hike through almost otherworldly terrains. Although the culture is European, the location of Gran Canaria, west of the Moroccan coast, means it benefits from much warmer weather.
We spoke to Mario and Nuno, bloggers at Planet Gravy, who told us what drew them to Gran Canaria: "We'd say it was the weather and diversity of landscapes. It's spring almost all year round, and there are nature reserves with large pine forests and protected species, mountains, valleys, and amazing trails. Along the entire coast are plenty of beaches for every taste: from crowded to secluded. There's also the great dune barrier in Maspalomas, the typical small villages and the list goes on."
They then explained why it's a fantastic destination for travellers: "Gran Canaria is such a diverse island that it will appeal to everyone. It's easy to get to, has an affordable cost of living, and the people are super nice. Just walk around the more traditional neighbourhoods and you'll find yourself invited to traditional celebrations or pilgrimages. Besides, Gran Canaria is very close to all the other islands of the archipelago, making it a great starting point for an itinerary around islands."
Worldwide destinations to visit in 2020
If you are looking to travel a bit further from home and explore some of the fantastic destinations we have around the world, there are three outstanding locations we suggest you try and tick off your list in 2020.
Rocky Mountains, USA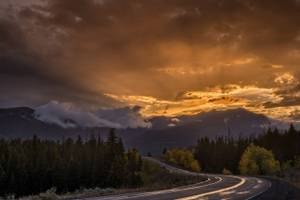 Spanning both the USA and Canada (in the form of the Canadian Rockies) this mountain range is something else. Unlike any ranges you may have hiked elsewhere in the world, the native heritage of the Rockies alongside their raw wilderness makes them a fantastic adventure destination.
Throughout the Rockies, you'll find small towns to refresh and take in the local culture before setting off again into the unknown. Hiking through hidden valleys and thick evergreen trees, the Rockies have truly earned their nickname as America's playground.
Thailand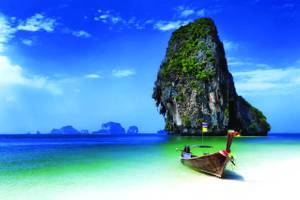 Many people associate Thailand with gap year travels, but the country is much more than that. Thailand has a rich history, and this can be seen country-wide with well-preserved temples and monuments galore. As well as that, the cuisine here is not something to be looked over. Brimming with fresh ingredients and fragrant spices, Thai dishes are never better.
Head inland and you'll find undulating hills that roll into dense rainforests. In the summer months, it's hot and light here, and during rainy seasons the sky opens bringing life back to the lush green landscapes.
Chile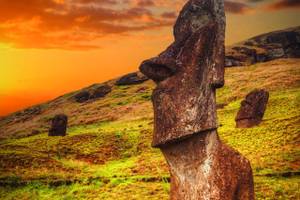 The sheer size of Chile means that the country boasts probably the most varied landscapes of any country in the world. In the north you'll find dry deserts that seem to go on as far as the eye can see. Then as you reach 
the country's capital, Santiago, the towering snow-capped Andes provide a natural border between Chile and Argentina along with greenery. Once you reach the country's southern-most tip there are lakes across the land and a large range of national parks, none more famous the Parque Nacional Torres del Paine. Part of Patagonia, this national park is known for its bright blue lakes fed by glaciers thousands of years old dripping down from snow-covered ridges. For a hiker wanting to experience how powerful nature can be, there is no better destination.
We spoke to Priyanka, a blogger at On My Canvas who travelled around Chile for 6 months. She told us what inspired her to go: "My travel plans are (mostly) spontaneous, and my trip to Chile was inspired by a friend who went to Chile to teach with an English volunteering program, that I later joined.
"When I heard about Chile from her, I researched a bit about the country, saw the beautiful pictures of the place and was astonished by the gorgeous landscape and the culture of Chile. I want to see the world, and I questioned myself - why wouldn't I go to this distant, painting-like place if I can? I applied for the English volunteer program, cleared the interviews, and when the program told me that I was selected, I booked a one-way ticket to Santiago.
"I decided to visit Chile in a moment of inspiration, but I didn't know back then that traveling to South America would be one of the best decisions of my life."
Priyanka explained why she believes everyone should go to Chile: "Given that I travelled to Chile from India, where most of the people have never even heard of Chile and can't speak any Spanish, I encourage people around me to visit Latin America every day. People have many misconceptions about South America regarding safety and hygiene, but most of those assumptions are wrong and exaggerated."
"Everyone should travel to this beautiful river-like country and its continent to see the natural beauty of the place, hike around in the Andes, admire the breathtaking sapphire glaciers, run around in the open countryside, walk up to the top of active volcanoes as if you were on just another hill and swim in the turquoise lakes. If you are worried about not being able to speak Spanish, then let me tell you that I took that flight to Chile when I couldn't speak any Spanish. But once I started exploring the country and met local people, the kind Chileans taught me such good Spanish that I can still speak it fluently even though I have been back from Latin America for almost two years!"
So, there are our top destinations to visit in 2020. From the tropical forests of Thailand to the medieval heritage of Romania, where will you go first?
Destinations to visit in 2020