Details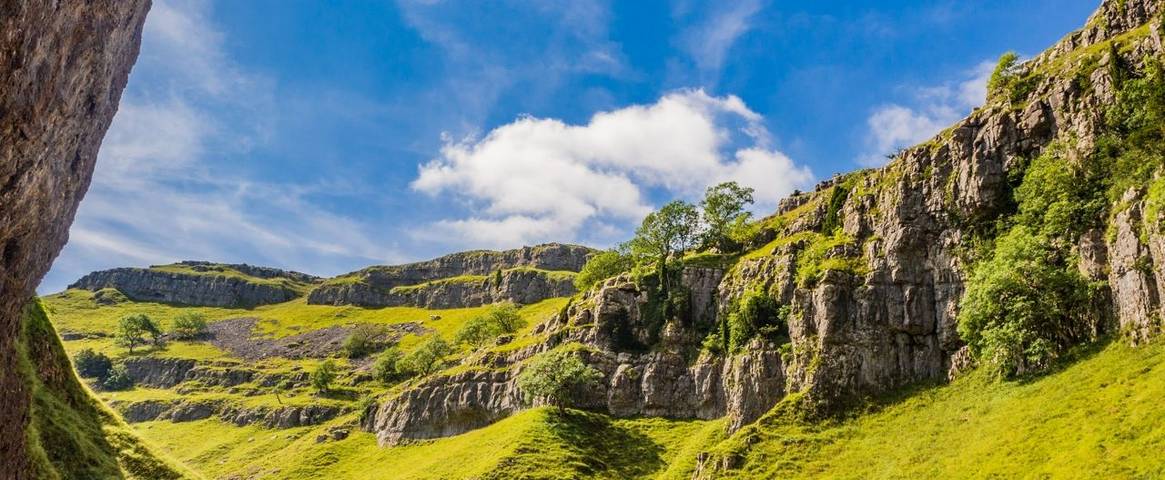 We recently received feedback from the OAC Gold who joined one of our breaks at Newfield Hall, Malhamdale. Here they share with us their trip to the Yorkshire Dales.
"The walkers stood looking up at the impressive cleft of Gordale Scar. Many of them had scrambled up it several decades earlier and the thought of doing so again was one of the reasons that they had come to Malham. But the rocks were icy and there was a lot of water pouring down. A piece of ice fell from the cliffs above, causing a quick re-positioning. Today it would be the alternative route up towards Malham Tarn and then back via Malham Cove.
They had walked together for many years. Most of them had joined a student walking club half a century ago. The Liverpool University Open Air Club it was called – better known as the OAC (and said to really stand for "onward another couple"). Many of them had indeed married each other.
After graduating, dispersed across the country, they had managed to reassemble in varying numbers once or twice a year. Initially the gatherings had been in hotels. As families grew larger they had migrated to tents. When the children became independent, they had increasingly favoured self-catering chalets or houses . Nowadays they valued warm accommodation with a good drying room and good food prepared for them by others. Convivial company and voluntary evening activities would be an added attraction. For several years now, their reunion bases had included HF houses: this year it was Malhamdale. After years of arguing about what the best route was for the day (and whether they were actually on it) they preferred to "self-guide" rather than following a leader (but this aversion did not extend to not asking a leader for advice in the evening).
So, onto the hill – why do they seem higher these days? To lunch (HF sandwiches of course) sheltering behind a wall from the
cold wind. Then down to the Cove – rescuing one member who managed to get their foot stuck in a Gryke - and back to Malhamdale for afternoon tea. Tea wasn't really on the menu, but the pub lunch promised to the walkers who were following their leaders was closed and the compensatory afternoon tea was generously made available to all.
At the end of our four-day break everyone dispersed, remarking on the lack of rain (again - this can't last!) and asking "where are we going next year?"
 For more information on our Malhamdale holidays, please click here.