Details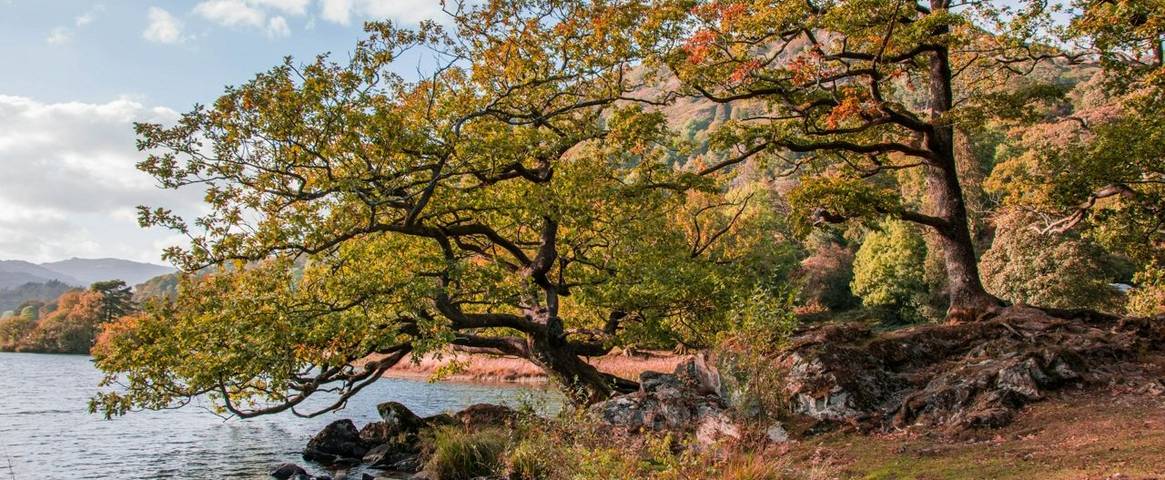 Autumn. The stuff of childhood memories. Scuffing leaves with your shoes; the sharp tang of a chill in the air; the delicious luxury of lying in bed on the first properly cold morning of the year while all outside lies under a hard frost. Raincoats drying in front of open fires. 
What pensive beauty autumn shows, before she hears the sound of winter rushing in.
William Wordsworth The French philosopher Albert Camus described autumn as a "second spring", one "where every leaf is a flower". But while spring is the season of renewal, autumn's beauty lies in decay, a thousand little deaths lending colour to the changing landscape.
Autumn's joys are because of this sense of ending: swallows gather to embark on their odyssey to Africa; the bright days of summer grow shorter; shrubs and trees producing their final harvest before shedding their leaves.
Even the dreariest of urban landscapes are transformed by the touch of autumn; road verges and alleyways spilling over with blackberries waiting to be harvested.
These are the months when our senses sharpen. When we grow most attuned to the seasons and connect with the landscape. So where best to experience this ephemeral beauty?
book
Our Top 6 Autumn Walking Holidays
1. North York Moors

7 nights
Guided Walking
From £700 pp SAVE £70 pp

The largest continuous expanse of heather moorland in England and Wales, resembling a thick carpet of purple stretching some 108,000 acres over to the east coast.

2. Glen Coe, Scotland

4 nights
Self-Guided Walking
From £335 pp SAVE £60 pp

Autumn gilds Glen Coe with an extra-special luminous beauty. Light bathes the hills leaving the fiery beech leaves and long shadows to paint depth into the rough landscape.

3. Pen Y Fan, Brecon Beacons

3 nights
Guided Walking
From £299 pp SAVE £50 pp

For those seeking to experience autumn at its rawest take a trek along Pen y Fan and Corn Du, in the Black Mountains. Autumn's not just about golden trees, rain is in its element bringing grey to the chilling sky.

4. Malham Cove, Yorkshire Dales

7 nights
Self-Guided Walking
From £605 pp SAVE £70 pp

Autumn in Malhamdale is a treasure trove of delights with countless possibilities as the first direct sunlight of the day brightens the craggy face of Malham Cove.

5. Red Squirrels, The Isle of Wight

4 nights
Self-Guided Walking
From £335 pp SAVE £60 pp

Red squirrels are the only squirrel native to the British Isles, with the Isle of Wight a nationally important stronghold with the Solent providing a barrier from the mainland grey squirrel. 

6. Rydal, Southern Lake District

3 nights
Guided Walking
From £295 pp SAVE £30 pp

The path between Rydal and Grasmere is mixed woodland. In autumn the colours are amazing and the lie of the land means you get enticing glimpses of lakes through the trees. 
Want more?
Check out our Special Offers in September & October, with savings of up to £100 per person on short breaks and weeks away this Autumn, all around the UK...
Still seeking inspiration?