Details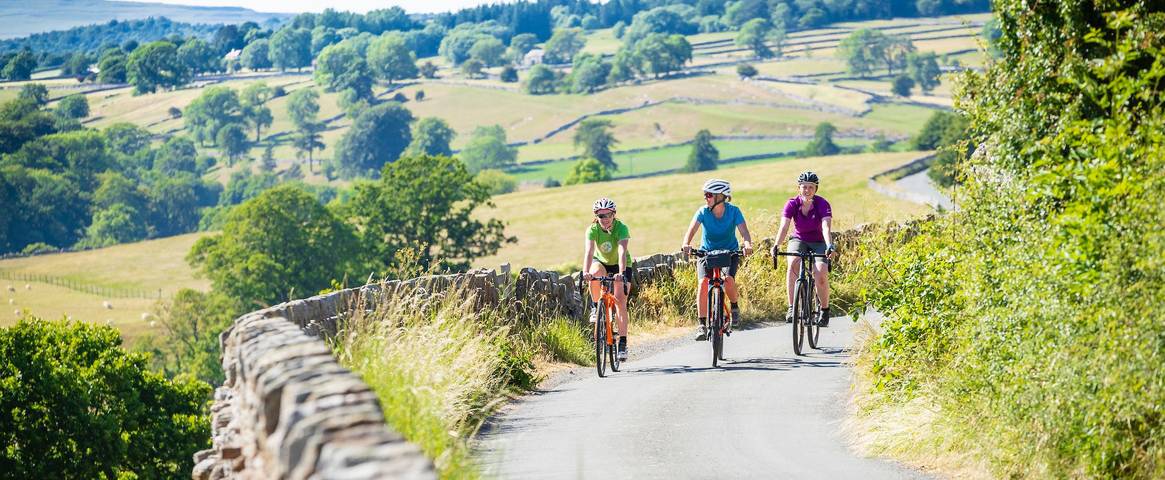 At Saddle Skedaddle, official cycling partners of HF Holidays, they are united by moments in the saddle, and they want to share that experience with their customers through every holiday they provide.
Skedaddle's unwavering commitment to all things bike means they are prepared for any question, query or worry you may have as a newbie to the bike world. And because they've been travelling the world by bike for more than 20 years, they know what to expect. So, if you are preparing for your first ever cycling holiday, you've come to the right place. Time to let the cycling specialists put you at ease…
Let's get down to the basics
 First of all, don't convince yourself that the only way to enjoy a cycling holiday is to have expertise and experience within the cycling world, that's Saddle Skedaddle's job. And you don't need to buy a range of expert kit to make the trip easier. But obviously as with any holiday, there a few things that will make your experience a lot more comfortable: padded shorts, available in all shapes and sizes and will be the best investment you make for your holiday! Loose fitted clothing and a peaked helmet are always a clever move especially in our hotter destinations. At Saddle Skedaddle, they want you to enjoy your trip, not dread the fact your wardrobe isn't ready for the cycling holiday (but they will also always provide a pre-trip 'what to pack' checklist if you're looking for an excuse to update your cycling wardrobe).
 Does fitness really matter?
A cycling holiday is best experienced at your own pace. When you are considering what holiday is best for you, use Saddle Skedaddle's grading system and be honest when you do. This helps determine your cycling ability and lets you realise what you actually expect from a cycling trip. But also, be aware that your body can surprise you, and you will be amazed at the amount of first timers who are pleasantly surprised at what their body can do for them. Maybe consider cycling to work a few days a week to prepare, but even then, whatever level you arrive to your holiday with, you are always looked after by Skedaddle representatives, even if you have chosen to be your own guide. And obviously if you chose a guided Skedaddle holiday, there will be someone with you all the time.
A holiday should move you
If your true aim from a holiday is to soak up cultural experiences and everything a country has to offer, travelling by bike is the best way to achieve that. Cycling lets you experience changes of scenery and culture whilst letting you absorb everything too. You will experience things you wouldn't normally encounter on regular holidays, letting you experience a culture more organically! You get to avoid the tourist traps and discover new, exciting and secret places you might not have heard of on a different holiday. You end up riding through a place instead of just passing it by, letting you feel like you've really been somewhere on holiday.
Travelling by bike can be daunting for a first timer, but if anything, a bike makes travelling better. What becomes obvious once you arrive in a new destination is that cycling makes you a part of a global community. Locals will want to know your story; where you've been, where you're going, you'll also meet fellow cyclists with amazing stories and advice! Travelling the world by bike creates a universal language everyone can understand and is something that should be experienced by any keen traveller looking to explore the world at their own pace. It's just like they say at Saddle Skedaddle; life's too short to not ride a bike.
Feeling inspired and ready to try something new? 
Check out Skedaddle's dedicated HF Holidays Recommended cycling holidays, featuring classic destinations across the UK and Europe, as well as adventures by bike further afield.