Details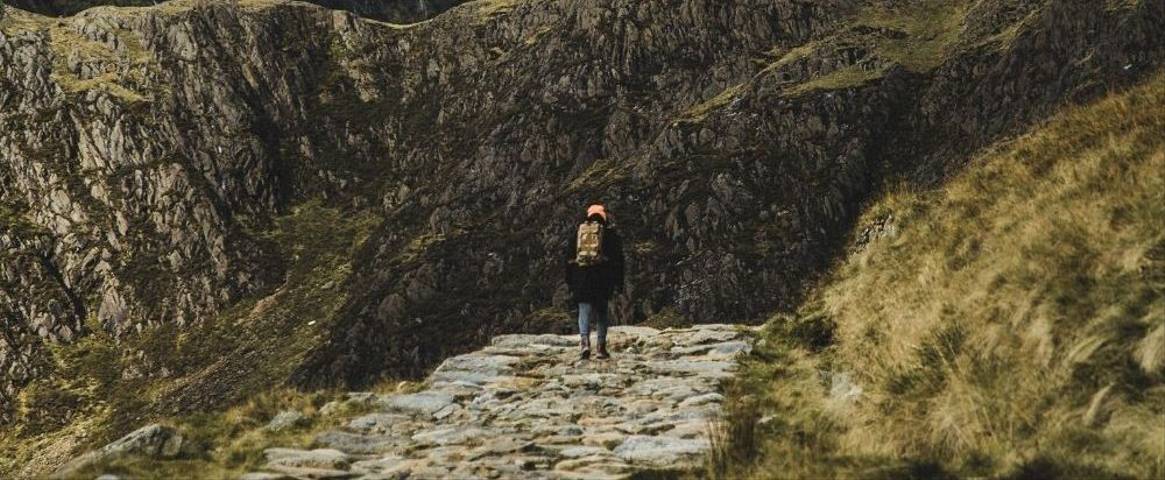 For hiking lovers in the UK, there is no bigger home turf challenge than conquering the three peaks. As the highest points in England, Wales and Scotland; Ben Nevis, Scafell Pike and Snowdon all have something unique to offer all hikers. Although some people try to rush these climbs and complete the Three Peaks Challenge (in which all three are summited in 24 hours) we believe that the best way to see them and really experience them properly is by taking your time. Especially for those who have never completed any of these hikes before and want to really take in the beauty that surrounds the peaks.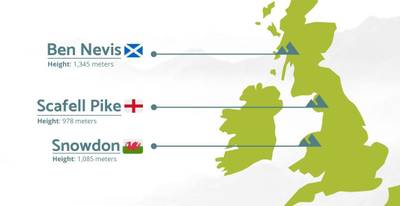 If you aim to summit the peaks on one of our guided walking holidays in Europe, you'll be able to enjoy the hike with the added knowledge of a specialist guide who will ensure you don't miss a thing. Walking with a guide means you don't need to worry about route planning, that is all taken care of and you can just focus on taking in the vistas and completing the challenge in your own time. 
Read on to find out more about each peak and what they can offer you, as well as some words from those who have hiked them before to find out about their unique experiences.
Ben Nevis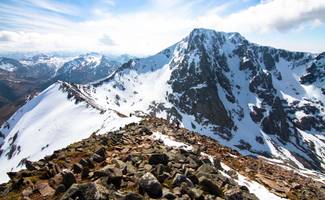 The highest peak in the UK, Ben Nevis sits tall in Scotland at 1,345 metres high. Attracting an estimated 10,000 ascents a year, it's a popular hiking destination thanks to the great range of routes on offer. Not forgetting the draw of being able to say you climbed the highest mountain in the UK.
Thanks to the range of routes, hikers of varying levels can enjoy Ben Nevis. Throughout the summer months, the walk can be tackled by hikers of all levels but during the colder months when the snow sets in it should only be attempted by more experienced walkers.
We spoke to Charlie The Millennial Runaway who recently hiked Ben Nevis. She told us: "Whether you're a complete novice or a seasoned hiker, there's definitely an allure to climbing the UK's biggest mountain – go big or go home as they say! The elation you'll feel upon reaching the summit of Ben Nevis – even as your eyelashes turn to ice – makes the jagged climbs, erratic snow flurries and endless climb to the top totally worth it. But regardless of your hiking ability and experience, preparation is definitely key as the terrain and climate are very often underestimated."
Ben Nevis Hiking Holidays:
Scafell Pike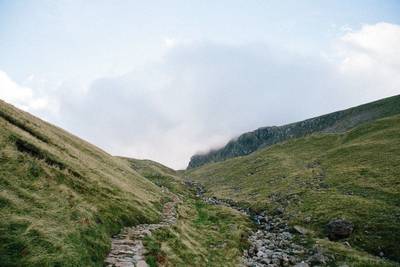 Towering over the Lake District is Scafell Pike. Standing at 978 metres high, it's the lowest of the three peaks but still offers gorgeous views over this beautiful part of the country. The National Trust estimated that 100,000 people climb Scafell Pike every year so the route is well worn and is a proven winner.
As the lowest of the peaks, this is certainly a great starting point for those who want to start tackling climbs as it still offers a thorough hike without being unmanageable for a novice. Although, the hike can still be a challenge, so be sure you are fully prepared before embarking on it. The trek is well worth it though as, on a clear day at the summit, you are greeted with views of the surrounding fells and lakes.
On the dedicated Scafell Pike website it explains that: "The view from the top has inspired writers such as Wordsworth, Coleridge, Baines and Wainwright as, on a clear day, you can see Scotland, Wales, Ireland, and the Isle of Man!" So, you know you'll certainly be in good company once you reach the summit.
Scafell Pike Hiking Holidays:
Snowdon
Finally, the tallest mountain in Wales and namesake of Snowdonia, Snowdon sits at 1,085 meters high and welcomes an estimated 360,000 walkers every year. Like Ben Nevis, the range of routes up this mountain means that all levels of hiker can get something out of this climb. Even for those who aren't able to hike a long way, the Snowdon Mountain Railway can carry passengers from the base to the summit and back down. This is also a great option for less-experienced hikers as it means they have the option of taking the train back down if they find the walk up more challenging than they expected.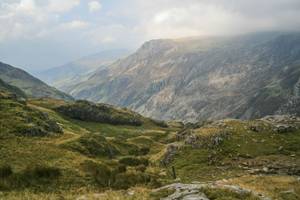 Nicky from Go Live Young hiked Snowdon with her family and told us: "Hiking Snowdon is a not to be missed experience in North Wales. The mountain gives magnificent views throughout any climb. There are a number of routes up, including our favourite the Snowdon Ranger Track, a lesser-known trail with fewer people, but wonderful views. Enjoy some time at the summit, with far-reaching views on a fine day across Snowdonia."
Photographer Hannah K also recently hiked Snowdon and she told us: "Snowdon isn't for the faint-hearted, but the climb is well worth the views on a clear day. The feeling of accomplishment, awe, and wonder you get at the top is second to none. I would absolutely climb it again and try the other walking routes too!"
Snowdon Hiking Holidays:
The beautiful thing is that all three of these mountains offer something completely unique. From snowy summits in Scotland to amazing lake views in England, there is something truly breathtaking about each summit. And, for hikers in the UK, there is no greater home turf challenge than tackling all three.
So, whether you try to tick them all off in a few days by completing the Three Peaks Challenge or spread them out in order to really absorb their beauty, we encourage you to take a shot at the UK's biggest mountains on your next walking holiday and find out what all the fuss is about.