Details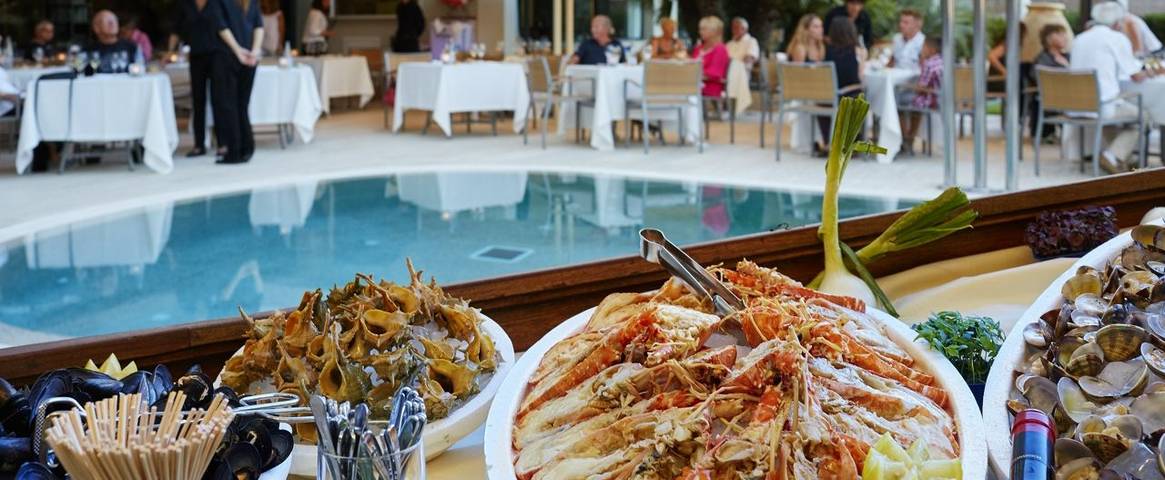 While on a walking holiday in Europe or worldwide, take your taste buds on a journey of their own to discover the distinct flavours and delicious dishes that make every location unique. The smells, tastes and eating experiences can linger long after the trip ends and be just as powerful as the memories of paths trekked, landscapes strolled and countries explored on foot. Whether it's uncovering the secrets of Italian cookery or tasting the best that Spain has to offer, getting to grips with Japan's traditional sushi, appreciating the rich dishes from Rajasthan or enjoying Greece's bite-sized Mediterranean mouthfuls, we can guide you to the best spots.
Start salivating by browsing the hand-picked selection of food & wine holidays below and start planning how your next trip could truly be a feast for the senses.
The flavours of Europe
From a taste of the Mediterranean

Greek food is characterised by vibrant, zesty flavours and fresh ingredients. Hearty meals are available, but delicious appetisers like dolma - grapevine leaves stuffed with rice, vegetables and occasionally meat - offer a taste of the Mediterranean on a bitesize scale. 

To seafood delights on the Costa Brava

Seafood lovers will relish a trip to Catalonia's coast. Nestled on the shores of the Mediterranean, coastal town like roses are able to serve up delights like suquet de paix, a hearty casserole packed with fresh ingredients and full of flavour.
Explore the flavours of the world
From rich dishes in the Land of the Kings

The mouth-watering, innovative cuisine in the Land of Kings was influenced by lack of vegetables and water in this arid state. The use of fragrant spices, dried lentils, beans, milk and buttermilk id common, as is a preference for delicious game meats.

To dishes infused with tradition

Sushi is a popular dish worldwide but there's no finer place to savour this delicious dish than in its native Japan. While the Western world has added its own spin on sushi, the traditional forms offered in its home country date back centuries. 
After dinner flavours
From famous Alpine hospitality

Alpine cuisine is abundant in warming, comforting meals that act as a welcome reward for hungry hikers - none more so than the ever-popular strudel, packed with delicious fruit and sprinkled with sugar. A real sweet treat!

To a glass of velvety sweetness

The lush Piedmont region is home to numerous terraced vineyards, the grapes of which produce wines that range from light and sweet through to rich and velvety. if white is more your thing, how about a refreshing, sparkling Asti Spumante.  
Q & A with Chef Bernhard Pfeffel
from Hotel Kristall, Weidach, Austria
Q. What Makes your food so popular among our guests?
A. They love our daily 5-course themed dinner menus. We offer dishes which include local venison, prepared to old farmer recipes, or we spoil our guests with Italian specialities, prepared in Tyrolean style. 
Q. Do you focus on using local produce to give an authentic taste?
A. Our organic farm in Leutasch provides us with organic veal and beef, we use potatoes and vegetables from a farmer in Roppen and cheese from Kitzbühel Alps. Seasonal herbs are grown in our own garden.
Q. I understand the hotel owns its own vineyard?
A. My uncle has a vineyard in the Wachau in Lower Austria and we offer his most famous wines in our hotel. We also make marmalade out of the Wachau apricots and Leutasch strawberries.
 "The family-run hotel is oozing Austrian hospitality and charm  but the main memory it leaves is the food"
Whatever your tastebud preference we have so much to discover. Start salivating...