Details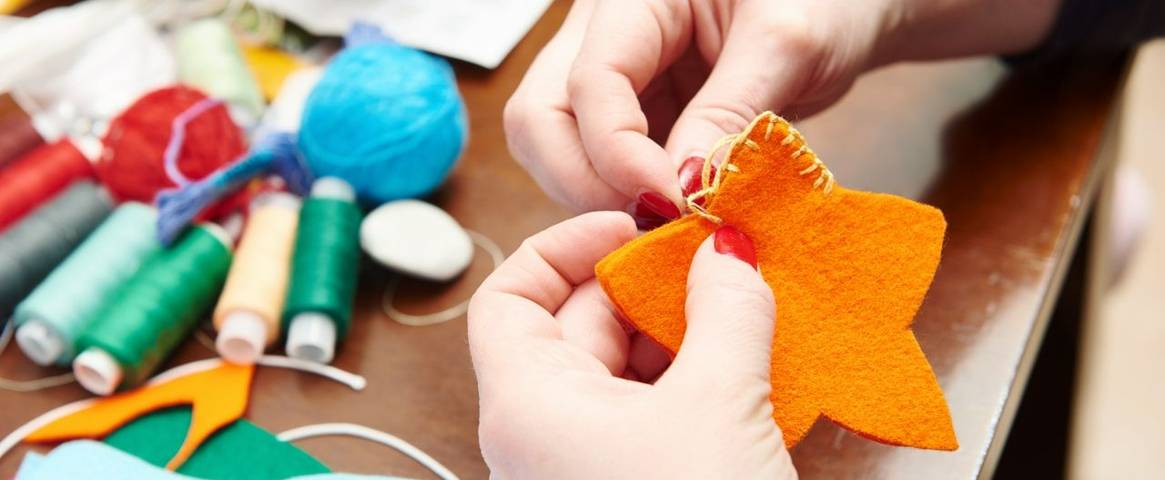 Our Leisure Activities Product Manager, Rachel Ashburner, recently tried out our Art and Crafts Heritage Tour at Conistonwater. Here she shares with us her experiences on the holiday.
The sun-drenched southern Lake District was the destination for my recent HF Holidays Arts and Crafts Heritage Tour. Yes, you read that right, 'sun-drenched', I hit a mini heatwave with not a cloud to see and glorious sunshine in this beautiful part of the world which is normally famed for its rainfall.
I studied History of Fine and Decorative Arts many moons ago but over the years life and work have frequently interrupted me indulging in my passion for the Arts so I was delighted to book on this tour! I arrived late afternoon at the beautiful lakeside country house Monk Coniston. A warm welcome is assured from House Manager John Croxford and his team and I had a luxurious newly decorated room in one of the cottages.
After a stroll around the extensive grounds and a relaxing in the sun watching the sail boats on Conistonwater, it was time for a delicious warm scone and a cup of tea (relaxing is hard work!). Chatting over my cream tea I got to meet my fellow guests and leader on my Heritage Tour and those on guided walking and self-guided breaks; it was a lovely mix of interesting people. Then it was time for a guided walk around the immediate area and a bit more relaxation before our tour group met up to hear about the programme for the week.
Over a glass of wine our fantastic leader introduced the holiday and told us a bit more about what we would be doing the next day. The discussion was fascinating as everyone on the holiday had their particular interests and were extremely knowledgeable – I knew it was going to be a stimulating few days. After a great 3-course dinner and an entertaining quiz over coffee it was time for bed.
John Ruskin was the theme of our first day and we headed out after a leisurely breakfast. First stop was the Ruskin museum in the centre of Coniston village. There are some stunning examples of Ruskin lace and numerous artefacts. The museum also houses other exhibits featuring Swallows and Amazon's author Arthur Ransome and Donald Campbell's Bluebird. Some guests chose to walk around Coniston village before we were transported to the lakeshore to enjoy lunch in sun before catching the boat across the water to Brantwood, Ruskin's home in the latter part of his life.
---
Ruskin Lace in the Ruskin Museum
Brantwood is a fascinating architectural gem commanding glorious views over the ever-changing Lakeland landscape. We had plenty of time to wander around the house and garden trails before cooling off with some liquid refreshment on the terrace café. After a wonderful afternoon it was back on the boat to cross the lake in style.
Another delicious 3 course dinner awaited us back at Monk Coniston and we took coffee on the lawn and indulged in a game of croquet….as I said, it's hard work!
Day 2 and we set out for Kendal and the Museum of Lakeland Life and Industry.  We were treated to a fascinating talk just for our group from the museum director who is a specialist on Annie Garnett.  Annie was a contradictory woman who was a talented textile artist and business woman who ran her own spinnery; she employed women yet declared London 'too suffragetty' when she visited! We then went on to see the modern day Arts and Crafts movement in the form of the Quaker Tapestry. 
After a leisurely picnic lunch by the river we were off to see the most breathtakingly beautiful Burne-Jones and Morris stained glass windows tucked away in a small church.  It was one of those treats that you need someone to take to you see or else you'd never find it!
Then we were off to the highlight of the day to take afternoon tea at Broadleys, a wonderful Voysey Arts and Crafts home now the home of the Windermere Sailing Club, with outstanding lakeside gardens.
---
Beautiful Arts and Crafts details at Broadleys
A glorious end to a glorious day. I had to head home but tour continued …I'll have to go again to finish it!
Rachel travelled on: