Details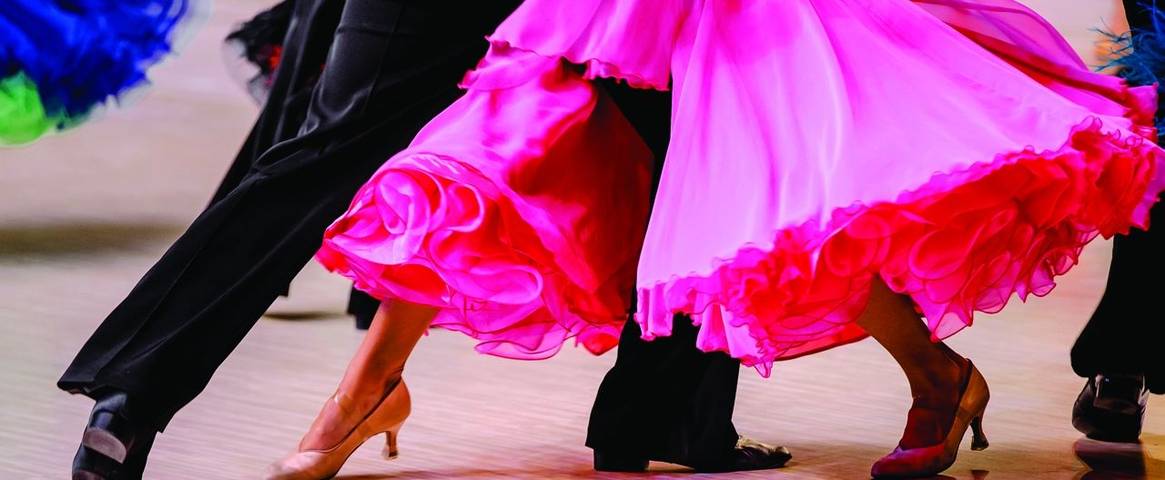 Welcome to the very first edition of At Your Leisure; a newsletter dedicated to all things Leisure Activities.
We hope that you enjoy the first edition of our newsletter; whether your passion is art or bridge, dancing or music, wildlife or yoga or exploring the delights of the UK and Europe on one of our touring holidays, you'll hear about them all here.
In this issue meet the Leisure Activities team, find out what's new in Leisure Activities for 2017 and read about some of our great touring holidays, ideal for exploring the UK this Spring. Plus, our roving reporters explore two of our European holiday locations; Berlin and Cyprus.
All things Mind & Body
Yoga mat at the ready, and with an open mind to learn new things, Lana Walker, Operations Co-ordinator for Leisure Activities, headed to the Yorkshire Dales for a recent taster of HF Holidays' Mind and Body breaks.
"Designed to give guests a 'taste' of other activities they may not have tried or even heard of, it was a great weekend for learning about and trying new things. I learnt more about breathing techniques than my DVD at home has shown me, and having the leader gently explain the completely-new-to-me Qigong history and exercises, put me and the guests at ease as we ventured into this traditional 'cousin' of Tai Chi.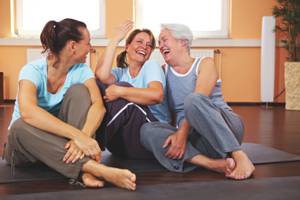 I've done Pilates before, but never knew about the man who started it all – a very entertaining video about Joseph Pilates explained the history, and now I can't wait to try the exercises I learnt over the weekend at home. The house team put on delicious lunches for us, including a wide variety of lighter and healthy salads to really complement the Mind & Body ethos. There were plenty of tea and coffee breaks (with cake!) to mingle with the other guests. Chatting to them they said they really enjoyed trying new things, or consolidating techniques with different leaders for activities they were already familiar with.
With enthusiastic leaders, a great setting, and time for relaxation and meditation, it was a great mixture of an holistic few days for mind and body health, with some good laughs enjoyed throughout the weekend!"
View the full range of our Mind & Body holidays here
Britain in spring
Spring is the ideal time to get out and about and explore our beautiful countryside. The summer crowds have not yet arrived, gardens are in full spring bloom and the sun adds a welcome warming glow to any day out.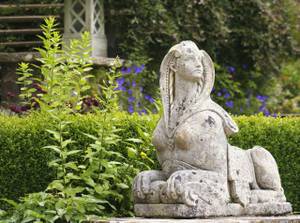 Our Discovery Tours are a great way to explore the hidden gems of the British Isles. Travelling in a small group with our knowledgeable and friendly leaders you can admire stunning views, discover quirky villages, visit the best museums and finest historic buildings, as well as enjoying short relaxing strolls (up to 1 ½ miles) in the surrounding countryside.

Soak up the charm of the historic market town of Sedbergh in the western Yorkshire Dales. Thorns Hall, nestled beneath the dome-shaped Howgills, is the perfect base from which to explore the charming Cumbrian market towns of Appleby and Kirkby Lonsdale, the French chateau-esque Bowes Museum in County Durham and Hawes - the market town and home of Wensleydale cheese in North Yorkshire (Departing 14 April - 7nts).
Head to the South Downs for peaceful countryside, lovely landscapes of rolling chalk downland and pretty villages such as Amberley. Explore the history of the old Norman port of Bosham, admire Capability Brown's handiwork at Petworth Park and be entranced by some of the finest mosaics in Britain at Bignor Roman Villa (Departing 12 May - 7nts).
If history, architecture and archaeology are more your thing then our Heritage Tours take you to fascinating places of interest in the company of our experienced and friendly leaders.
Explore Cornwall's Ancient Monuments as we soak up the fascinating stories and spectacular landscapes of the Lands' End and Lizard peninsulas. From prehistoric settlements to enigmatic burial chambers; we will look at when these monuments were created, who might have built them and what they may have meant to the people living here over 3,000 years ago (Departing 22 July - 4nts).

Bess of Hardwick was born a relatively poor woman in the reign of Henry VIII and died one of the richest women in England. Custodian to Mary Queen of Scots during her imprisonment by Elizabeth I, she lived on into the reign of James I, dying three years after the Gunpowder Plot. Bess not only survived this turbulent period of English history, she thrived. We'll visit key sites connected with this remarkable woman: Hardwick Hall, Bolsover Castle and Chatsworth House (Departing 5 May - 3 nts).
If plants and gardens are your raison d'être then check out our tempting selection of Garden Tours & Flower Shows. Explore a variety of intriguing private gardens, tantalising public gardens and grand formal displays, all in the company of our expert leaders.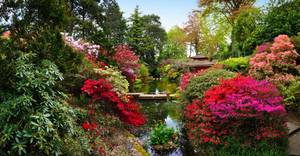 Think you know the gardens of Cornwall? Think again on our new Hidden Gardens of Cornwall tour. Delve a little deeper and discover some of Cornwall's secret gardens including a private visit to the intriguing Scorrier Garden, the fabulous Penjerrick jungle garden and Tregrehan, a magical woodland garden 

The gardening society event of the year, the RHS Chelsea Flower Show is quite simply the best in the world. Marvel at the impossibly perfect blooms, rare plants and spectacular displays that pack the famous Great Pavilion. We'll also head to plant-lover's paradise Borde Hill and the Arts & Crafts garden at Nymans

Staff tasters
Here at HF Holidays we take your holiday seriously. That's why we have run some Leisure Activity taster sessions for our own staff team, giving them a taste of the great breaks you all know and love. Our team sampled activities from art to photography, dancing to nature walks. And they loved it!

"I never expected to love all the activities as much as I did, and was made to feel completely comfortable to have fun at the same time by the leaders" – Katie Smith, Digital Content & Social Media
"I do love to try new things, this break gave me the opportunity to do just that. There wasn't one activity I didn't enjoy and I left the House with the want to do more! I learned facts, gained confidence and had great fun. By approaching leisure activities with an open mind you might be surprised what hidden talents you have" – Helen Mulry, Specialist Sales Manager
Experiencing Europe with Lana and Clare
Did you know that you can enjoy the same expert leaders and friendly sociable atmosphere that you experience on Leisure Activity holidays in Europe as you do in the UK? We offer a fanastic range of breaks, including Photography, Art, Bridge, Mind & Body, Cooking & Walking, Discovery Tours and City Breaks. Two lucky team members report on their visits to Berlin and Cyprus here...
Exploring Berlin
Lana had a fantastic experience in Berlin recently, as she joined our City Break tour.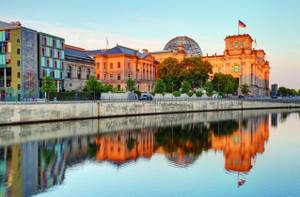 "Being met at the airport and transferred to the hotel took away the hassle of finding out where the hotel was. After time to settle in to our very comfortable rooms, our leader took us on a short stroll to show us the locations of the local U-bahn station, the local shop, and various cafes. We all had coffee and cake, and started to talk with fellow guests. This relaxing start to the afternoon was welcome even though the flight from London was relatively short. We all met again before dinner for a quick talk about the next day's programme, then headed off to see some more sights, and validated our new transport tickets – always great to learn how the local transport system works with someone who knows how to do it! We visited the famous Brandenberg gate, spectacularly lit up at night, getting a good glimpse of the nightlife and cityscape waiting for us over the next few days. Dinner at an authentic German restaurant, serving Berlin specialities, was another great introduction to the local culture – food and beer! And another chance to have a good chat with my fellow guests.

Janet - our experience HF leader - talked about the delicious breakfast – she wasn't wrong! The 'frustuck' was superb – an enormous buffet covering every sweet and savoury aspect of breakfast you could wish for, and the hotel staff were really friendly and welcoming. The breakfast set us up for the day ahead, as we covered over 8 miles on foot – a great way to see the city, and a good excuse to stop for coffee and cake along the way! Janet's experience of the city, and her answers to our frequent questions, really helped me learn about Berlin's history, both before World War II and after. I felt very privileged to share this city, with all its secrets, tragedies, and forward-looking attitude, with our guests."
A taste of Cyprus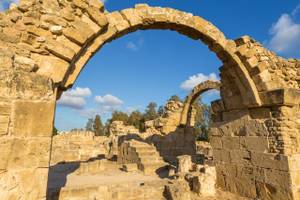 Clare recently went to Cyprus to experience this fascinating destination from our guests' perspective. This is what she had to say:

"We probably all have that ideal holiday destination at the back of our minds when planning our next big trip. For me, it's to find new places to explore, new perspectives to appreciate and in particular, to immerse myself in a different culture.  A "fly-and-flop" holiday just doesn't recharge my batteries in the same way. Cyprus did not fail me!

Meeting the rest of my group at the airport was a great start. There's something about travelling in a group that invariably gives you instant comfort and companionship – check-in and boarding were made seamless so everyone could happily relax and chat to each other. The sociable atmosphere shortened what was already a very pleasant flight and in no time at all, we were being met by a smiling posse of hotel staff. The Athena Beach hotel and its neighbouring sister, the Athena Royal Beach are the sort of hotels that you wish you'd found years ago – spacious and stylish, 'wow factor' facilities, attractive gardens, clean and efficiently run - and all set in a perfect beachside location with the town's attractions with shops literally just a gentle stroll away.
The manager and her staff were wonderful hosts, and whilst something of a cliché, I really did feel that nothing would be too much trouble. That said, there wasn't anything to trouble them with. In fact, the hotels happily anticipate and accommodate the typical British holidaymaker with impressive accuracy! Their breakfast buffet included "proper" bacon, their cool elegant public rooms were well-equipped for activities such as ballroom dancing and bridge and their landscaped gardens even boasted a raft of bowling "rinks".

Possibly the "home from home" that many guests hope for, and a natural example of legendary Greek hospitality. However I'm pleased that I also had the opportunity to briefly immerse myself in some of the island's history and cultural background. And I don't just refer to the delicious meze lunches! I suspect that it would be difficult to go anywhere without coming across an ancient site or monument of some sort. I was lucky enough to visit some of these highlights: a stunning amphitheatre overlooking the sea, the cobbled streets of a charming little mountain village, the beautiful artwork inside a serene old monastery, the intricate pieces of mosaics that still glowed with colour, a walk through fragrant forests high about a glittering blue sea. All in all, a perfect flavour of what riches Cyprus has to offer."
We still have departures for our Cyprus Discovery Tour available, book your place now.