Details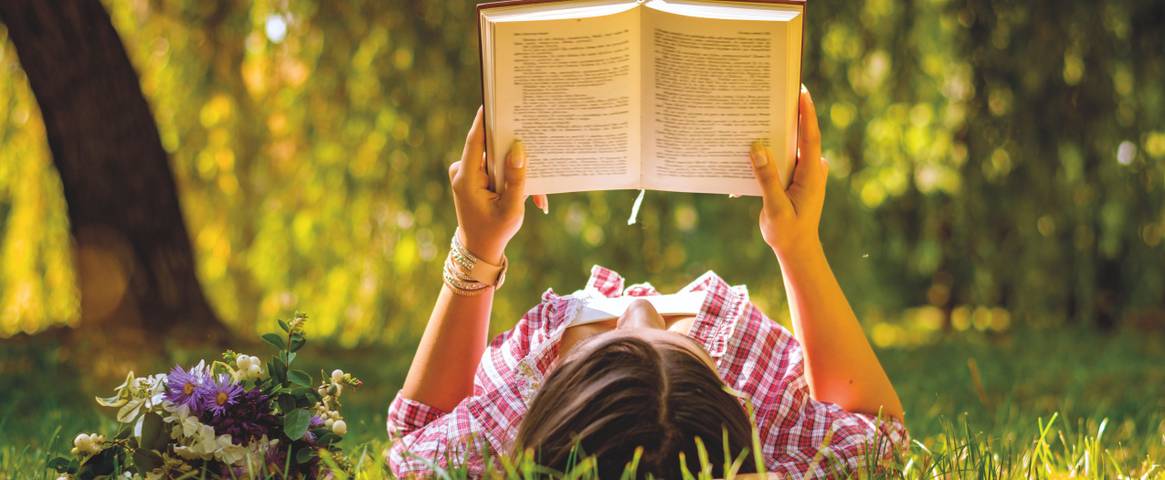 New Year, New You with HF Holiday's Leisure Activities
Many of us start the New Year by making resolutions – to exercise more or be healthier; to explore more; or to take up a new hobby. Here at HF Holidays, we think we can help you with all of these! Read on for some inspiration about how a Leisure Activities holiday can ensure you can get to 31 December 2018 knowing you've kept your resolution ... 
" I want to be healthier or exercise more ... "
Our Mind & Body breaks will not only help you feel invigorated and energised, but also allow you plenty of time to relax away from the stresses of modern life. We have a wide range of holidays to choose from.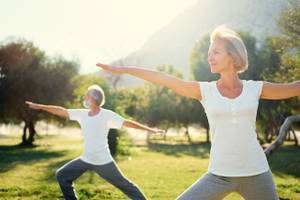 You could be enjoying a Yoga & Mindfulness Meditation at Conistonwater where the tranquil backdrop of the Lake District will make your holiday even more relaxing. Or why not head further afield and join a Pilates holiday in Cyprus? Enjoy the Mediterranean charm whilst improving flexibility, core strength and muscle tone. Both holidays are suitable for complete beginners; your experienced and professional leader will guide you through the key principles and is on hand to offer advice.
View all of our Mind & Body Holidays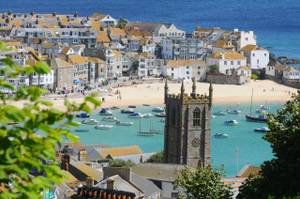 " I want to explore more ... " 
The British Isles are well worth exploring, and our Discovery and Heritage Tours can help introduce you to somewhere new or immerse you in the stories, places and people of the local area. Our Northern Lake District Tour will take you to beautiful Lakeland villages, grand manors, the iconic Hadrian's Wall and have you following in the footsteps of William Wordsworth. Or why not learn more about the rich heritage of the Industrial Revolution on our Industrial Heritage of North Staffordshire holiday? With your expert local leader, learn more about 'The Potteries' where a number of wonderful and well-known ceramics were produced as you discover more about the local area.
Perhaps you want to explore further afield, and one of our European Discovery Tours or City Breaks could be just the ticket. New for 2018, our Tavira Discovery Tour in Portugal's Eastern Algarve will uncover the charm of the area whilst showcasing the stunning scenery and coastline, the pretty fishing villages and unspoilt countryside.
Our Barcelona City Break is a chance to immerse yourself in and embrace Catalan culture. Sample local flavours and discover Gaudi's masterpieces – from the Sagrada Famílía to Casa Mila – as you explore many of the treasures this vibrant and colourful city has to offer.
View all of our Discovery Tours
" I want to try something new ..."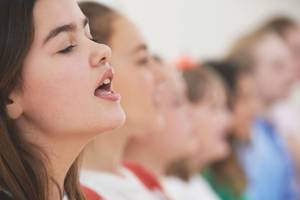 Always wanted to sing but never taken it up? Our Singing for Pleasure holiday could be music to your ears. 
Sing a range of styles as a group for the sheer fun of it – you don't need to be able to sight-read, so just bring your enthusiasm!
Or perhaps you've always fancied unleashing your inner artist amongst some of the finest scenery? Then our Landscape Painting at Brecon holiday is perfect for you. With an accomplished artist leader to guide and encourage you, discover the majestic mountains, beautiful rivers and the many waterfalls of the Brecon Beacons as we learn or rediscover a range of artistic techniques.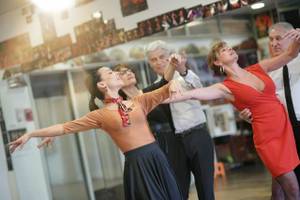 Has Strictly Come Dancing got you wanting to learn how to dance?
Our Introduction to Ballroom & Latin dancing at Church Stretton is an ideal holiday for first-time dancers. Our knowledgeable dance leaders will introduce you to the dances that are easiest to learn, in a relaxed but fun environment – and no sequins in sight!
 Exploring Krakow
Alison White, Leisure Activities Product Manager, tells us about her recent trip to Krakow in December to put the finishing touches to our 2018 Krakow City Break programme.  
"Once a regular traveller to Krakow, the last time I was there was 10 years ago. The city has changed immensely during this time but everything I loved about it then is still there: the amazing architecture, the important history and the beautifully friendly locals. Plus, in a country where you can buy a coffee for less than £2 or a three course meal for two for just over £20, your travel money goes a long way!"
"The hotel you'll stay in, the 3-star Hotel Maksymilian, is in a great location just a few minutes walk from the main square and the Planty, the public park that encircles the old town. Most of the rooms overlook a tranquil courtyard, which in the summer provides outdoor seating for a relaxing drink after a day's sightseeing. Breakfast is continental style but with some additional hot options. Neighbouring streets offer all the facilities that you could possibly need during the holiday: banks, supermarkets, foreign exchange, cafes and restaurants."
"Unusually, my husband joined me on this trip and, as first time visitor to Krakow, I wanted to make sure he saw all of the main sights."
"Krakow's old town, the central market square (the largest city square in Europe) and the medieval Cloth Hall, now a covered market. Due to the time of year the square was decorated for Christmas and the markets were in full swing. When you travel the weather will be warmer and you'll be able to enjoy some people watching from the many cafes that line the square."
The castle and cathedral on Wawel Hill, from where Poland was ruled for over 500 years. From here you can enjoy views down to the river and across the rest of the city.
"I was most excited about showing my husband Wieliczka Salt Mines, now a UNESCO World Heritage Site. A walking tour takes you through a series of chambers, many with carvings made by the miners. The tour culminates in the amazing St. Kinga's Chapel, where even the chandeliers are made from salt!"
The history of the Jewish population can never be ignored during a visit to Krakow. We walked through Kazimierz, once an independent town where the Jewish people settled when expelled from Krakow in the late 15th century, and continued across the river to site of the Jewish Ghetto.
A visit to the relatively new exhibition about Krakow under Nazi occupation housed at Oskar Schindler's former Enamel Factory provided valuable insight. One of the most important visits though, was the former concentration camp of Auschwitz-Birkenau: a stark and poignant memorial to the Holocaust. 
For full details on all our city breaks click here. And don't forget that on certain dates you can combine our city breaks at Barcelona, Krakow and Dubrovnik with a guided walking holiday at nearby resorts! 
---
Refresh your Mind & Body
Clare Richardson, Operations Co-ordinator for Leisure Activities' holidays, recently joined a Mind & Body Weekend at Malhamdale to support and observe the event – and experience this tempting short break from our guests' perspective. This is what she had to say: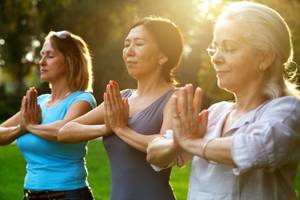 "For many people, the thought of booking a holiday based on an activity which they've never experienced before – or have long since abandoned – is daunting. Their reservations will only be reinforced by fears of possibly wasting their time, money and perhaps even "face". I certainly felt the latter as I packed my weekend bag and set off for lovely Newfield Hall in North Yorkshire. What a revelation and what a sea change! I came away a Mind & Body convert, promising myself that I'd continue to practice and develop all those lovely relaxing exercises that I had learnt in just a few short hours."  
"Be warned - if you do any research, there appears to be a disconcerting range of techniques and movements on offer. However, one joy of our Mind & Body Weekend is that all our Leaders are professional and qualified instructors with a wealth of knowledge and experience. The confidence and trust that our group soon felt in our leaders was impressive. Many of their exercises can focus on specific areas and help with particular health problems, but all of them will bring you holistic and far-reaching benefits, releasing a wonderful sense of calm, well-being and relaxation." 
"To complement the Mind & Body ethos of the weekend were the delicious meals (including a variety of lighter and healthy salads and snacks) and the regular refreshment breaks which allowed us to mingle happily and share our enthusiasm for the various activity sessions – some new, some re-discovered. All in all, this was a remarkable weekend break – an introduction in several small steps but a huge leap forwards for me." 
 Behind the scenes at Leader Recruitment
Have you ever thought about how we recruit the best leaders to run our holidays for you? Let's have a look behind the scenes at leader recruitment ... The role of the leader at HF Holidays is a 24/7 one – our leaders don't clock off when the coach gets back to the house, or the day's tutorial sessions are over. Taking part in the evening activities and continuing the holiday after dinner is a great skill, and quite demanding on a leader's time. This is why not everyone who applies to become a Leisure Activities' leader passes our assessment process. 
We have a rigorous process which starts when potential leaders contact us. After filling in a detailed application form, we have a lengthy phone interview, which can last up to an hour. We want to know what experience potential leaders have, and how comfortable they feel taking on the role of leader – it's more in-depth than simply providing tuition or visiting heritage or garden sites.
The next stage is to attend an assessment weekend. Not everyone passes the telephone interview, so the leaders who are invited are truly dedicated to the role and are the ones we're interested in seeing. The assessment weekends are a great experience for both candidates and staff. We hold up to a three a year, in our UK country houses, so that potential leaders can experience a typical HF atmosphere, including dinner and after-evening activities. We meet on a Friday afternoon and take them through the history of HF Holidays, and show them what a typical year in the life of an HF leader is like. After dinner, we join in with the house activities in the lounge, and then discuss how these activities are important – and unique – to HF Holidays.  
Saturdays are the potential leaders' time to shine! They demonstrate their skills by giving a 20 minute session in their chosen subject. Over the years, we've had a range of interesting presentations about all the holiday categories we offer, and we get to learn new art, bridge, singing, and mind & body techniques (and all the other categories too!) that you learn on your holidays, or get to hear about some of the interesting places we visit on our Discovery, Heritage and Garden Tours.
As staff members, we really enjoy these weekends. At the end of the day, candidates are give feedback on their own, and others, presentations, and this is a great learning experience for everyone involved. As we only take the very best candidates forward to lead your holidays, sometimes we say goodbye at this stage to those who we feel aren't right for HF Holidays.
Our new leaders bring with them new skills, enthusiasm and a fresh approach. We know that our guests can be dedicated followers of existing leaders on our panel, but if you'd like to learn something new, or try a new skill or hobby, why not sign up for a holiday with a new leader? You can put your trust in them as we've put them through their paces in a truly HF style.