Details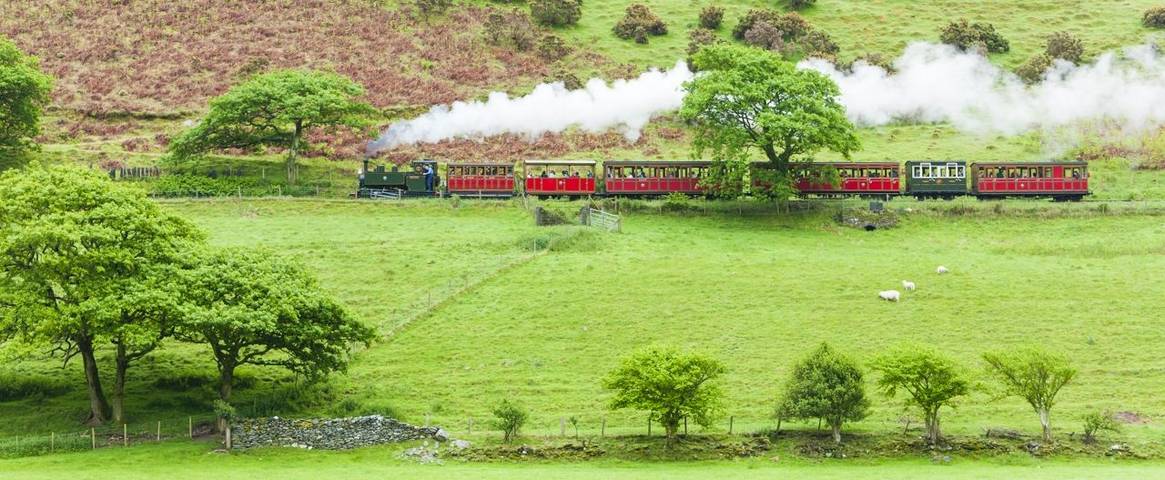 Welcome to the second edition of At Your Leisure; a newsletter dedicated to all things Leisure Activities.
We hope that you enjoyed the first edition of our newsletter and are eager to read more! Whether your passion is art or photography, singing or city breaks, wildlife or pilates, or exploring the delights of the UK and Europe on one of our touring holidays, you'll hear about them all here. In this issue you can give us your views on photography holidays, find out which Bridge break is your perfect match, discover a crafty opportunity near you and lift the lid on some of our favourite Festival holidays.
Which Bridge holiday is right for me?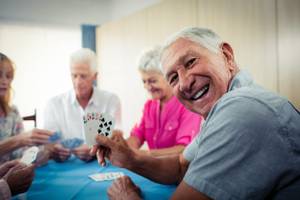 Booking on the right Bridge holiday is really important to get the most out of your Bridge break. We've put together this handy guide of whether any and what prior knowledge is required, along with examples of the types of topics that could be presented in the seminar sessions at the various levels, so you'll need to be at a sufficient level to tackle these. All our Bridge holidays (with the exception of 'Stay & Play' and 'Bridge & Walking') offer seminars each morning and bridge competitions each evening.
Introduction to Bridge
Absolutely no experience necessary, just bring enthusiasm!
Next Step Bridge
To get the most out of the holiday you need to have had at least 10 lessons (approx. 20 hours) of tuition at your local bridge club or with a local bridge teacher. Examples of seminars that will be covered are:
•   Limit bids
•   Partner's responses to an opening bid of a balanced/unbalanced hand
•   Planning the play
If you are already confident with the above why not take a look at our 'Improve Your Bridge' holiday?
Improve Your Bridge
Examples of seminars covered on this holiday include:
•   Discarding
•   Stayman
•   Simple Overcalls
If you are already confident with these topics why not take a look at our Bridge Players, Bridge & Walking or Bridge Workshop holidays?
Bridge Players/Bridge & Walking/Bridge Workshops
You should be able to play duplicate bridge at club level. Examples of seminars covered in this holiday include:
•    Jacoby 2NT
•    Splinter Bids
•    Cue Bids
•    Directional Asking Bids
•    Defence
•    Two Suited Overcalls
Save up to £100 off our Bridge holidays here. Be quick, these offers will be gone after 31 May 2017!
---
Crafting up a storm
A lively group of ladies drawn from all over the UK arrived at Longmynd House - a country house nestled in the Shropshire Hills  - ready for an enjoyable time on our Craft Taster Weekend. Guests were eager to learn tips and techniques from professional craft leaders, make a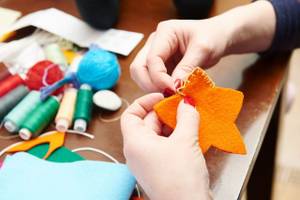 selection of interesting craft items to take home and to meet new friends while catching up with old faces met on previous holidays.

We enjoyed four different sessions throughout the weekend, and made a variety of beautiful objects: stained glass hanging decorations, nature-inspired stitched canvases, a bead-woven bracelet and a mosaic coaster.

The leaders had designed items that were easily achievable in the 3-hour workshops, but as with all good leisure activities, each workshop got guests hands on and fully involved. The workshops proved so compelling we had a hard time getting the guests to stop crafting - guests wanted to keep on working to build on their newly acquired skills - and to keep chatting!

The Sunday of the weekend was Mothers Day, and some mothers had come with their daughters for a family break - other mums chose this holiday as a present for themselves to have a weekend of fun (and no cooking or housework!).

The team at Longmynd House did a fabulous job of looking after us, and the leaders did us proud with their interesting and inspiring craft workshops - thanks to everyone involved for a really enjoyable weekend of crafting!

Fancy a weekend of craft taster workshops? Join us for 3 nights at Abingworth Hall on 10th Nov for our Christmas Craft Weekend. Spaces are limited, so book early!
---
Festival fevers
Glastonbury and T in the Park may not be to everyone's taste; fortuitously in the UK we are positively spoilt for choice with festivals celebrating everything imaginable - and unimaginable!  

From the divine to the sublime, this year's festival calendar offers up 'Opera North' in Leeds, Petworth Literary Festival in West Sussex, cheese rolling in Gloucestershire, the 'Up Helly Aa' Viking Festival of Shetland, the Isle of Wight's Garlic Festival, stinging nettle eating in Dorset, the International Festival of Worm Charming in Devon and a celebration of dwile flonking (definitely worth a Google) in Norfolk.
Whatever the festival experience, live events are always better shared. Join others who share your enthusiasm and enjoy the excitement of a festival together.
You can rest assured we've handpicked some of the very best performances and we always book blocks of good quality seats for every performance - no need to worry about pillars blocking your view here!
All of our Festivals holidays include revealing talks and fascinating discussions led by our knowledgeable leaders. Many of the breaks also include behind the scenes pre-event venue talks led by the likes of Festival and Artistic Directors to enhance your appreciation of the subject.
Passionate about music? Check out the diverse and varied programme of the Lake District Summer Music Festival, now in its 31st year. Those that appreciate the operatic side of life shouldn't miss the award-winning Opera North in October with its fresh look at opera and musical performance.
Book fans can indulge their love of stories, meet leading authors and writers, and hear stimulating discussions from public figures at the Hay-on-Wye Literature Festival in May, Cheltenham Literature Festival in Oct, and not to forget the Petworth Festival Literary Weekend and Buxton Festival Literary Weekend in November.
Check out our full listings for all Festival holidays here
---
Calling all photographers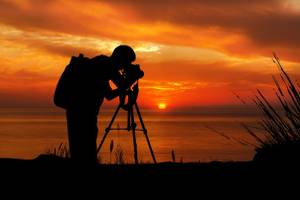 Tell us about your dream photography holiday and we'll create it for you!
We'd like to know more about what YOU want from your photography holiday so that we can tailor-make the perfect photography holiday for YOU. Whether you've been on a photography break before or not, we'd love to hear from you via our photography survey.
---
See the world through a lens and discover how to get the very best out of your camera on our inspirational photography holidays based at stunning locations in Britain and Europe.
Is landscape photography your passion? Do you want to learn how to use software to manipulate your images? Or do you just want to master the bewildering array of buttons, settings and menus on your digital camera? Rest assured, we have the right photography holiday for you.
Our photography holidays are led by an extraordinary group of highly experienced and supportive leaders, who will help you learn new skills, advance your technique, and develop your eye.
Why book a HF Holidays Photography break?
•    Find out how to get the best out of your camera
•    Expert guidance and technical 'know how' from our professional photography leaders
•    Full Board country house accommodation*
•    Relaxed and friendly atmosphere
•    A small sociable group of up to 12**
•    All transport to photography locations
•    Daily image review sessions
*Half board in Europe
**Group size up to 15 in Europe  
Landscape Photography in Kerry & Cork
Join popular photography leader Derek Forss and capture the essence of beautiful Kerry and Cork in the South West of Ireland on camera. Explore and photograph the rugged beauty of the Ring of Kerry and the stunning Dingle Peninsula - Europe's most westerly point - with it's wild Atlantic backdrop. There'll be plenty of stops to capture this amazing scenery, including at Inch, Dingle, Slea Head, Gallarus Oratory and the Conor Pass. We'll head to the Killarney National Park to discover the magnificent scenery in the shadow of Carrauntoohil, the highest mountain in Ireland, and we'll take a walk on easy tracks with fantastic views to Muckross Lake and Abbey. You'll capture amazing, authentic scenes on the less-frequented Ring of Beara, dominated by the Caha and Slieve Miskish Mountains. We'll also spend time absorbing the vistas of the West Cork coast featuring Bantry Bay and the awe-inspiring Mizen Head. Walking will amount to a maximum of 3 miles (5km) each day.
25 June (7nts) - From £889

Photographing Snowdonia's Historical Trackways & Mines
Explore and capture the old drovers' roads and historical remains of gold and slate mining in Snowdonia. Jean Napier knows these hills like nobody else, a Mountain Leader and Landscape Photographer with a passion for Welsh history. The subject of her upcoming book, "Meirionnydd – The Old Ways" we'll ascend the amazing uphill route taken by the London to Harlech stagecoaches, where the marks of the wheel can still be seen on the bedrock. We then follow along a hilltop ridge overlooking Snowdonia and the sea, and descend via an ancient Drovers' track visiting the remains of inns and an old well on the way. Perfect subjects for photography. With our cameras we'll explore the evocative ruins of two of the most profitable gold mines in Britain, both situated high up in the hills above the Mawddach River. We'll venture through the wildly beautiful Coed y Brenin to explore the Glynfynydd Gold Mine hidden deep in the forest. It is situated at the junction of two rivers where there are two magnificent waterfalls, the Rhaeadr Mawddach and Pistyll Cain for us to capture on camera. Walks will be up to a maximum of 6 miles (9.5km) each day.
1 July (7nts) - £869
Landscape Photography - Women Behind the Lens
A unique opportunity for female photographers to take in the delights of Snowdonia and Anglesey in the company of Anglesey-based professional female photographer Cheryl Hamer. Cheryl has an innate ability to simplify the technical aspects of photography, she also strives to help people really get a 'feel' for the landscape and translate that into creativity and 'making' rather than simply 'taking' beautiful photographs. We'll explore a wide range of photographic opportunities, including landscape, macro photography and Intentional Camera Movement, within a patchwork of inspirational settings. We'll explore beautiful Capel Curig and the Aberglaslyn Pass, a stunning gorge carved out by the river which lets us practice slow exposures on the running water. We will also seek to capture the steam trains of the Welsh Highland railway. We'll spend a day on the Isle of Anglesey discovering Newborough beach and Llanddwyn Island. We'll soak up the views towards Snowdonia and further west to the mountains of the Llyn peninsula. We'll also explore the magical Llanddwyn Island - home of St Dwynwen – the welsh St Valentine, with it's nearby ruined church, lighthouses, and various crosses. Walking will amount to a maximum of 3 miles (5km) each day.
18 August (7nts) - £869

---
The perfect break for your group
Whoever you are, whatever you do
A local club, an extended family or a group of friends - as long as there are 10 paying adults you qualify for great group savings and benefits. Every year over 400 groups choose to travel with us.
We pride ourselves on the high level of service that we offer and the flexibility to match your group's needs. Enjoy the company of your fellow group members and relax at one of our 18 country houses in the spectacular scenery of some of the UK's best countryside. In Europe and Worldwide you'll stay at our excellent partner hotels, chosen with care and perfect for great walks and fabulous activities. What's more the whole group doesn't need to do the same activity during the day, some could go walking and some could enjoy painting, yoga or photography, to name but a few.
Savings & benefits
For the organiser:
•    Dedicated account manager
•    £10 towards your admin costs*
•    Tailor-made options to enhance your holiday experience*
•    £50 voucher for use on a future holiday with HF Holidays
•    Free room upgrade*
•    Free familiarisation trip - ask for details*
For your group:
•    Save up to £150 off UK brochure price* (10+ adults)
•    5% saving on accommodation only in Europe (8-14paxs)
•    3% saving on accommodation only in Europe (8+ adults)
•    Free places UK & Europe Low deposits*
*Minimum numbers apply. UK only. Subject to availability & terms.
Still time to get away in 2017

Call us to find out where we have special offers this Summer and Autumn for groups including additional fre places or extra savings. Don't hang around and make the most of this summer.

Call us on 0345 470 7557 or for the latest availability.

Now booking for 2018

We know that may groups plan their social calendar 12-18 months ahead, so you'll be pleased to know you don't have to wait for the launch of next years holiday brochures. Early bookers benefit from higher chance of securing their first choice location, date and rooms!

Call us on 0345 470 7557 or email us your request for your 2018 group booking.

Have it all to yourselves!

Thinking about exclusive use of our UK country houses for you and group?

Give us a call on 0345 470 7557 or drop us an email and we'll be happy to help.

Sign up for Groups e-news

Never miss out on the latest groups news and offers again. Sign up to our Newsletters, with the latest holidays, pricing and offers delivered straight to your inbox. Ensure you check the box for specialist information and select "Groups" to get tailored information!