Details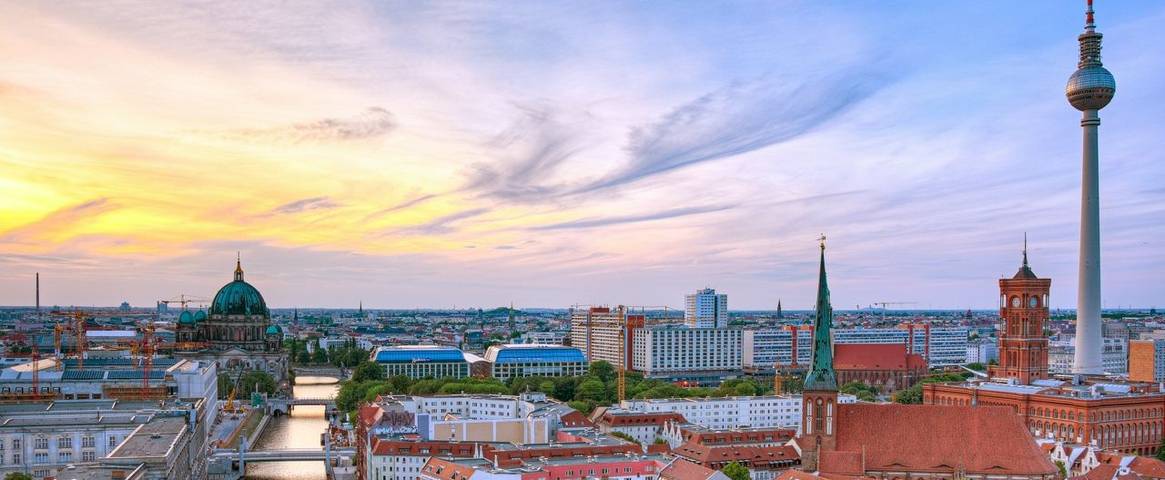 Travel through history and unlock the secrets of some fascinating European cities with our popular City Breaks.
Our City Breaks generally involve a lot of walking, so expect to be on your feet for much of the day. Importantly, we have picked centrally located, quality hotels for a comfortable stay; giving you as much time as possible to explore the heart of the city and all its attractions.
We have five captivating cities waiting for you to discover. If you stay longer than the traditional 3 or-4 night stay, please let us know at the time of booking. 
---
Barcelona
Embrace Catalan culture in Spain's second largest city! If you're seeking some sun on your city break but want a trip not too far from home, Barcelona has your name on it! Distinctive architecture can be found across Barcelona including the Gothic Quarter, La Sagrada Familia - arguably Gaudí's the most impressive architectural feat, Parc Güell and the famous Casa Mila. Noticeably, experiences in Barcelona are heavily influenced by Catalan culture, cuisine and language, therefore your time in Barcelona can make it feel completely distant from Spanish influence. 
Did you know?
Barcelona is the only city in the world awarded a Royal Gold Medal for architecture by Royal Institute of British Architects. 
---
Berlin
Full of cultural and historical sites, Berlin is an explorer's dream! Visit famous landmarks and sites such as the Brandenburg Gate, Reichstag, Checkpoint Charlie, Charlottenburg Palace and more as well as opportunities to stroll down the majestic Unter den Linden and famous streets such as Alexanderplatz and Ku'Damm. Discovering with a small yet sociable group of up to 14 guests, learn about the city's past and how its historical sites influenced key moments in Germany history from the Prussian Empire to the Cold War.
Did you know?
There are more museums than rainy days per year! In Berlin, there are a whopping 180 museums.
---
Dubrovnik
Remarkably, Dubrovnik is disconnected from mainland Croatia (the 12-mile wide strip of Bosnia and Herzegovina cuts Croatia in two), yet it boasts an incredible seaport with historic cultural presence. Known as the Pearl of the Adriatic, you'll discover the Old Town and visit the beautiful neighbouring island of Lokrum. If beautiful scenery coated in sunshine sounds like a pleasant city break, it's because it is!
Did you know?
Constructed between the 12th and 17th century and surrounding the old city, Dubrovnik city walls have never been breached - six metres thick!!!
---
Krakow
Pleasant atmosphere, steeped history, former capital of Poland; Krakow is one of Europe's most exquisite treasures. Discover famous buildings including the Royal Castle and the Cloth Hall as well as the breathtaking Wieliczka Salt Mines, a UNESCO site since 1978. History lovers will adore Krakow... its architecture, tradition, cuisine and community brings a warm glow to the city.
Did you know?
Krakow Market Square hosts the largest medieval commercial square in Europe.
---
Venice
Situated in northeastern Italy and the capital of the Veneto region, Venice is architecturally impressive with a magical aura floating around the city. Undoubtedly, Venice is one of the most romantic cities in the world due to its Italian influence, scenery, backdrops, weather, culture, travel, and way of life; simply unique that can't be replicated elsewhere in the world.
Did you know?
Venice used to be it's own country!
---
With five different European cities on offer, which one should you choose?
All five destinations are suitable for all fitness levels and are great if you want to explore with a partner, friend(s), group or solo. 
If still undecided, we recommend exploring the city that excites you the most. Once you've decided, book your HF adventure! It is as simple as that!