Details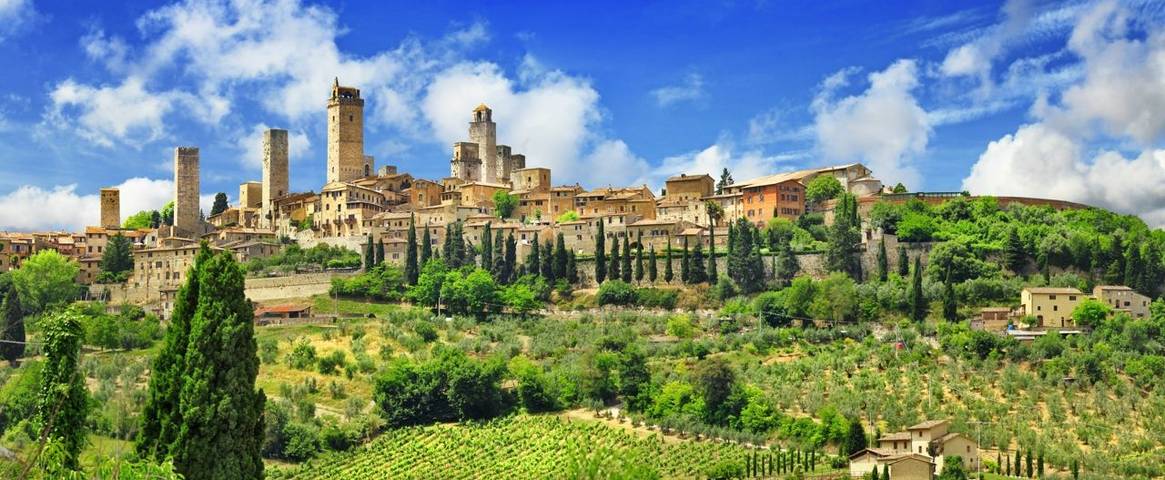 We recently received amazing feedback from a group who travelled on a once in a lifetime trip to Tuscany. Here they share with us their memorable journey and what they experienced as they came together in this beautiful part of the world.
Our group came from all over Canada, meeting up in Pisa for our journey to San Quirico d'Orcia and the Hotel Albergo Palazzuolo.
And what a group it was. A whole family of 6 celebrating birthdays and anniversaries, four girlfriends since elementary school on a milestone adventure together, several couples, the wives of whom had all grown up in a small town in Quebec together. Old friends met new friends, and the fun began.
Our hotel was lovely with a gorgeous pool to swim in after a days hike.
The HF guides were terrific guiding us through magical Tuscan countryside daily.
Good thing for the hikes as the hotel fed us delicious, abundant dinners every evening at one long celebratory table. The wine flowed, the laughter filled the room and memories for a lifetime were created.
There were many tearful goodbyes on the last day and promises to keep in touch, share photos and get together again.
We had a very special week under the Tuscan Sun. Thank you HF for making it perfect and unforgettable.