Details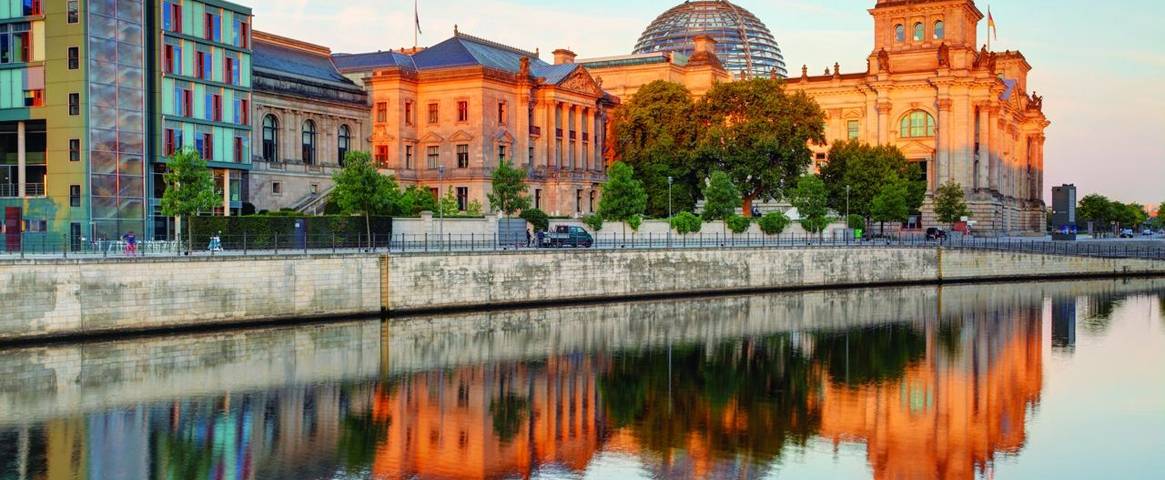 Top 5 things to see and do in the fascinating German city of Berlin
Sarah Davis, and the rest of our Sales & Marketing team, recently visited Berlin on one of our City Breaks and she's let us in on their trip there.
1) Heritage
Berlin is a fascinating German city with so much to explore and learn about the Cold War. The Holocaust memorial and the remains of the Berlin Wall provide a reminder of its recent history, to its 18th-century Brandenburg Gate.
The city's also known for its art and modern landmarks like the Fernsehturm, a television tower built during the years of the GDR.
2) Accomodation & food
We stayed at the superior 3-star Hotel Augustinenhof on a bed and breakfast basis. A historic building situated within the most central district of Berlin 'Mitte'. The bedrooms were spacious and I enjoyed a comfortable night's sleep. The hotel is walking distance to a variety of restaurants and we chose to dine at the Restaurant Nolle on the Friday night, a 12 minute walk from our hotel.
We dined below a six-metre-high railway arched ceiling – home to the city's S-Bahn, and enjoyed the stylish ambience with delicious Berlin cuisine including meatballs and schnitzel.
On Saturday we ate at Sophieneck a short 5 minute walk from our hotel, perfect for tired legs after a days running and walking – more about that below! This traditional German corner pub had a cosy and friendly atmosphere, perfect for reflecting on our weekend in the city celebrated with an apéritif!
3) Walking
We explored the city on foot with a leader who shared her enthusiasm and knowledge of the city's history. Visiting historical sites including the Brandenburg Gate, Reichstag, Holocaust Memorial, Luftwaffe HQ, Checkpoint Charlie, Unter Den Linden (Humboldt University), The site of the Nazi book burning, Gendarmenmarkt, and more. My personal favourite had to be the Brandenburg Gate, there is something very grand about standing (or in my case jumping) in front of this historic entrance to the city.
4) Discovery
A personal passion for me is running. Any chance I get to run in a new city has to be done. So imagine my delight when I discovered that the world's biggest running event Parkrun was opening a new course in Berlin! When we visited in February the city was hosting its 6th Saturday Parkrun in the South of the city at Volkspark Hasenheide. For me this is a great way to start the day whilst not missing out on the rest of the weekends sites. 
5) Transport
Whilst most of the weekend was spent exploring Berlin on foot I must also mention the transport system in Berlin. It is very easy to use and an excellent way of navigating the city. The hotels location makes accessing these transport options very easy to see the many places of interest.
Sarah and the team's holiday was a 4-night Guided City Break trip. Costs from £699 per person including flights, bed and breakfast accommodation and a full programme of sightseeing. Allow approximately €95 for entrance fees and local transport.
For more information on our City Breaks, visit our website