Details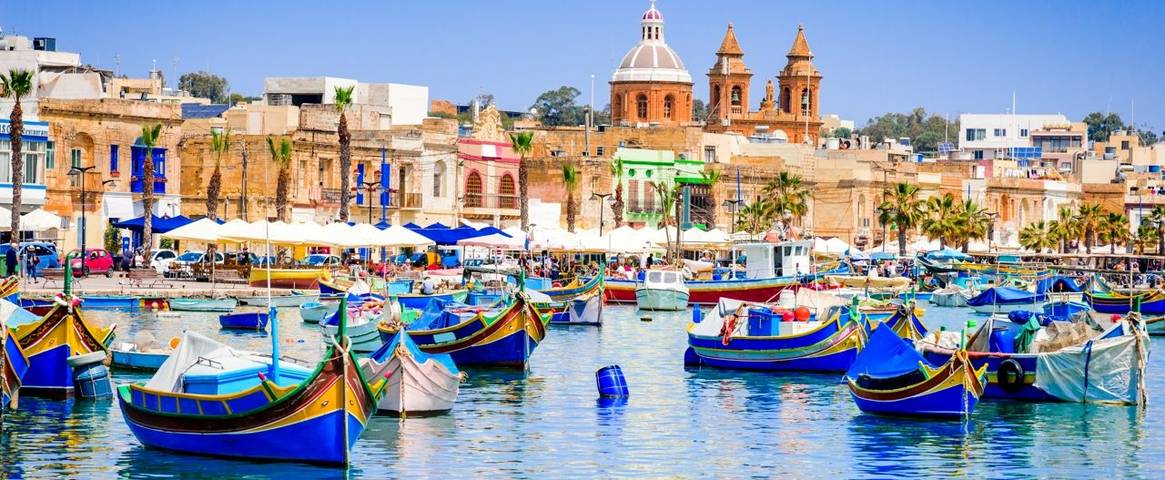 What style of walking lets you find your happy? From coastal adventures following nature's handy work to sampling authentic experiences which take you beyond the cliché, we're sure we have something for you!
Coastal adventures
From dipping your toe into the water to walking the coastal paths, there is something magical about a coastal adventure. Europe is the perfect place for a coastal walk, with its warmer climate yet wonderfully refreshing sea breeze. 
Here are our pick of the top five coastal walking destinations:
Montenegro

Known as the 'Black Pearl' of the Balkans, enjoy the superb Adriatic coastline of Petrovac, Montenegro, contrasted against the footpaths of its mountainous interior. The hills are seldom walked and rich in natural beauty

DON'T MISS: the day spent in Lovcen National Park high above the dramatic Kotor Bay

Bonassola

Welcome to The Cinque Terre or 'Five Lands' the name given to the stretch of coast between five unique villages with colourful houses and tiny streets. Originally fishing ports, they now form one of the most popular tourist areas in Italy, sitting within a UNESCO World Heritage Site.

DON'T MISS: the boat trip to view the spectacular coastline

Menorca

Menorca is an ideal island for a week of exploration on foot: just 30 miles long and 12 miles at its widest point. Its sun-drenched coastline is the base for many of our walks

DON'T MISS: a day's sightseeing at fascinating Ciutadella

Sorrento

Join us as we explore the world famous Sorrento peninsula with its stunning coastal scenery as well as the remarkable Roman cities of Pompeii and Herculaneum. Here you can enjoy the chic towns on the Amalfi coast and wander through olive and lemon groves between quiet villages.

DON'T MISS: the 'Walk of the Gods' high above the coast

Menton

Situated on France's beautiful Côte d'Azur, Menton is a fabulous base from which to explore the local area. Enjoy the Victorian elegance of our seaside promenade hotel and strolling through the charming streets of Menton's old town and beautiful gardens.

DON'T MISS: the medieval 'Perched Villages' and walk the stunning balcony path above the coast

 
---
OR do you enjoy...
---
Authentic experiences
Go beyond the cliché and get to the heart of the destination. Immerse yourself in local culture and cuisine and explore those hidden gems.
Here is our pick of the top five holidays for an authentic, local experience:
Greoux-les-Bains

Immerse yourself in the landscape of Matisse, Cezanne and Van Gogh in this quiet corner of France. Rolling fields, blue skies, gorgeous villages and excellent food and wine epitomise everyone's image of Provence.

DON'T MISS: the thermal spring situated in Greoux-les-Bains itself

San Quirico

The medieval town of San Quirico d'Orcia lies in the heart of the Orcia valley, amidst a wonderful landscape of green and golden hills for which Tuscany is famous. Due to its position in the middle of the main Via Francigena pilgrimage route, it has long been a staging post for wayfarers, pilgrims and merchants on the way to Rome.

DON'T MISS: the charming hill-top villages of Montepulciano, Montalcino and Pienza

Puglia

Guided walking in Altamura with HF Holidays takes you away from the tourist traps and into 'real' Italy. Puglia is relatively undiscovered with pre-historic terrain including caves, sinkholes and narrow ravines all waiting to be explored. The area boasts three UNESCO World Heritage Sites.

DON'T MISS: the rolling landscapes of the Alta Murgia National Park, dotted with ancient towns steeped in history

Kenmare

Focusing on the highlights of the Beara Way and Kerry Way we explore the rugged open countryside overlooking Ireland's glorious coastal outline. Cheerful locals welcome you to their vibrant colourful towns which are dotted along these two peninsulas.

DON' T MISS: spectacular views of the Killarney National Park from Ladies View

Biar

Only an hour away from Alicante and its busy coast, we find the small medieval town of Biar and an area of tranquil beauty amidst the hills of the Sierra Mariola. The town itself, largely undiscovered by tourists, is rich in history and tradition, with narrow streets and steps rising up to the crowning glory of a 12th-century castle.

DON'T MISS: medieval Bocairent and its famous 'Caves of the Moors' and the ice caves of Ibi