Details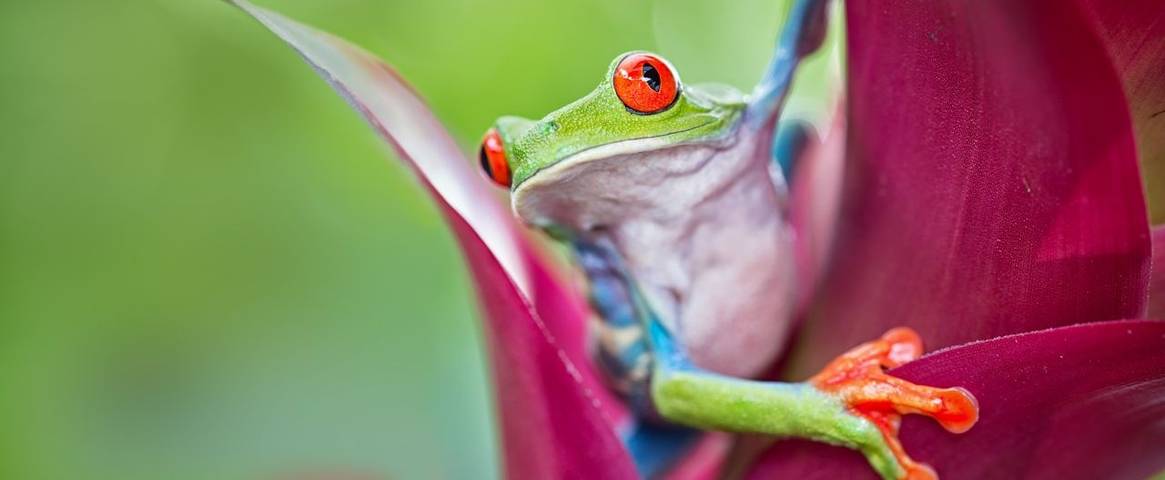 Quiet cobbled streets, bustling souks, mountain villages - take a journey of discovery through a kaleidoscope of cultures on a guided walking holiday, each one shaped by its surroundings, history and people.
Throw yourself into a world full of history, traditions, architectural masterpieces and other treasures to gain genuine insights into different places, people and ways of living
Cultural holidays
The word 'culture' has a different meaning for different people. But with HF Holidays, you'll find small group walking holidays that get beneath the skin of a destination through exploration and sightseeing, to leave your senses tingling and your mind astonished.
Morocco - NEW for 2019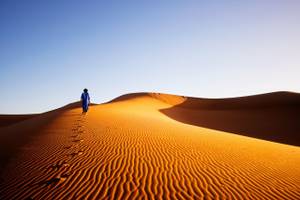 This land of vast deserts, imposing mountains, dense cedar forests and intriguing cities is a hotbed of cultural variety. Barter in the souks of Marrakech and the ancient medina of Fes, or soak up the UNESCO World Heritage sites of Aït Benhaddou and Volubilis' Roman ruins, dating back to the first century.
Special experience:
Visit Ouarzazate, the gateway to the Sahara and setting for several Hollywood films.
13nts from £2,499 per person
History and tradition in Europe
Italy - Puglia, Altamura

Mankind has been making its mark on this area for millennia, from the Sassi cave dwellings at the UNESCO World Heritage Site of Matera and the 5th century necropolis at San Magno, through to the Norman fort at Garagnone and quaint trulli houses that line the cobbled Alberobello streets.

Special experience:

Uncover the fascinating medieval architecture of the 'subterranean city' of Matera, European Capital of Culture 2019.

7nts from £949 per person

Greece - Pelion, Lafkos

The tucked away Pelion Peninsula – renowned as the summer playground of the Greek gods and centaurs – features unspoiled countryside connected with centuries of myths and legends. Journey through time from Lafkos – once a target for marauding pirates – to Platanias, visited by the legendary Argonauts.

Special experience:

Walk along ancient, traditional kalderimi, or stone paths, before relaxing in an authentic village taverna.

7nts from £849 per person

Montenegro - Petrovac

Discover a fascinating land of Orthodox monasteries, small farms and aged settlements. The stunning Bay of Kotor is flanked to the west by the wooded Tivat Peninsula, home to both the ruined 12th century Slav village of Pasiglav and the bucolic 14th century Gornja Lastva.

Special experience:

Discover the Mausoleum of Petar II, sitting high atop Jezerski Vrh Mountain.

7nts from £849 per person

Bhutan awaits
Bhutan is an intense cultural affair, rich in tradition and culture. 
Bhutan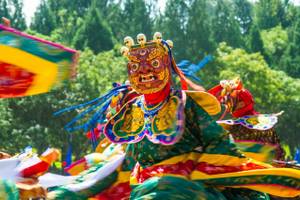 Trek through beautiful Bhutan in the shadow of the muscular Himalayas, discovering ornate cliff top temples, breathtaking monasteries like Taktsang, precariously perched mountain villages and vibrant rice farms nestled in vast valleys. A true hotspot for lovers of history, culture and world religions.
 Special experience:
Exploring the impressive Buddhist fortress and monastery of Tashichho Dzong.
12nts from £3,099 per person
Cultural treasures to discover
Poland - Krakow

Visit the large medieval town square, impressive Royal Castle and Old Town's Cloth Hall. Learn about the history of Polish Jews in Kasimierz. Descend into the UNESCO World Heritage listed Wieliczka Salt Mine.

Special experience:

Be moved by the poignant memorial and museum at Auschwitz-Birkenau.

3nts from £449 per person

Malta - Mellieha

Explore the Renaissance capital of Valletta – a UNESCO World Heritage city full of art and architecture – and 4th century catacombs of Mdina. Admire the Neolithic temples built by the famous Knights of St John.

Special experience:

Marvel at the vast megalithic temples of Mnajdra and Hagar Qim.

7nts from £699 per person
---
More culture to discover
Dedicate your time to exploring the best of Europe - we recommend that you don't miss out on the chance to visit:
Alternatively, you can immerse yourself in a destination and its history, tradition and culture on many of our European & Worldwide holidays.