Details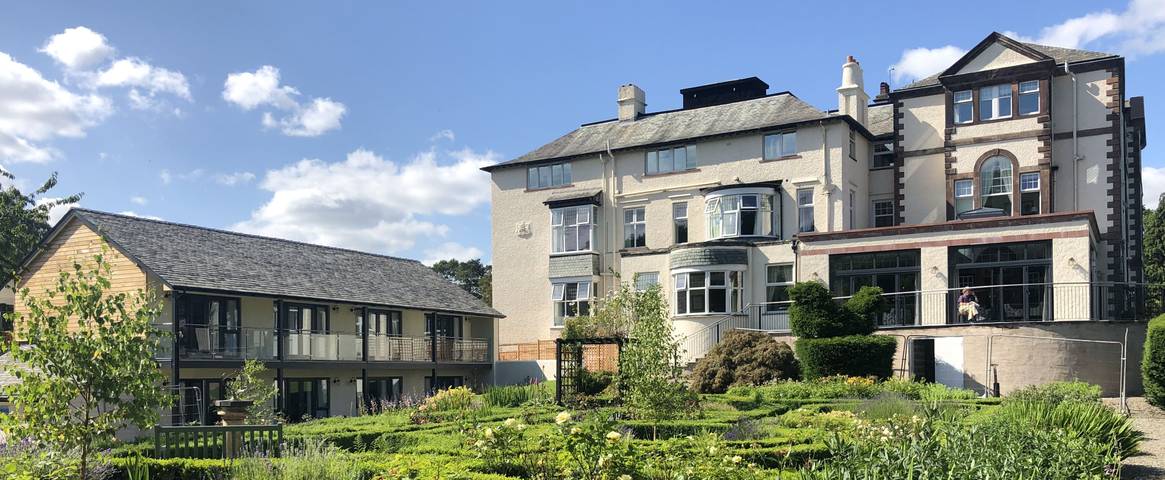 As part of our continued commitment to enhance our property and guest experience, we are delighted to announce that we have recently completed extensive building and renovation work at Derwent Bank in the Lake District. This was one of the most major pieces of work we have carried out on any of our properties in recent years. Guests and colleagues of HF Holidays who have seen the completed works generally have just one reaction: Wow!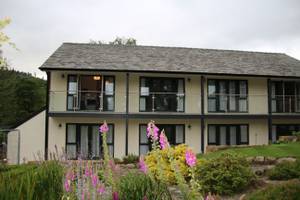 New Garden Rooms
The works included dismantling the old chalet block and replacing it with a new suite of garden rooms – creating eight bedrooms in total to replace the previous five. The new building is two stories rather than one, with each room having its own courtyard or balcony with views across the garden and down to the lake. This new building has a direct link to the new orangery so that guests no longer have to walk around the front of the house to get in.
New Orangery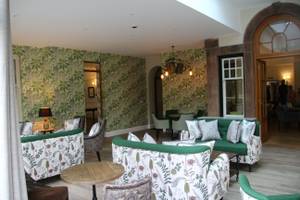 The new orangery has replaced the old conservatory at the corner of the house. It has bi-folding doors which open out on to a raised patio area with views down to the lake and across the gardens. We think you'll agree that this is a lovely space in which to relax and enjoy the company of fellow guests.
 HF Holidays Team Accommodation
The third major part of the works was the replacement of the House Team and Leaders accommodation. The old building has been completely replaced by a lovely new purpose-built one so that our team can properly relax when off-duty.
During the refurbishment work, attention was also paid to addressing some structural issues including improving the electric supply, restoring the chimney above the conservatory and replacing the sewage system.
Congratulations to the team involved in 'making it all happen'. It has been hard work but so, so worth it!
If you'd like to take advantage of the new, improved Derwent Bank, take a look at the wide range of holiday options on offer and book here!