Details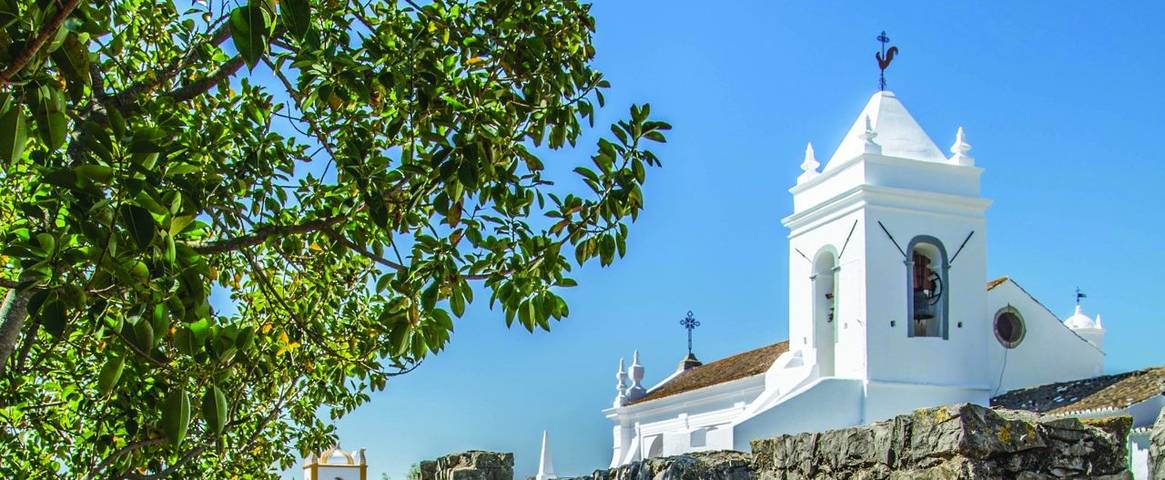 Hiking in Portugal has become ever popular in recent times. 2017 was a record year - over 12.7 million travellers visited the country contributing to a 12 percent rise year-on-year on tourism. So why has Portugal got people dreaming? Well, here's why:
Tavira | Luz | Madeira | Azores | Ericeira
Tavira
If you want to discover the history and heart of Algarve, Tavira is a prime location. Walking through Tavira you'll notice it's unique features and hallmarks that makes it such a beautiful town full of character. Throughout its time, the town has been able to fend off influence from tourism despite arguably being the most charming town in the Algarve. The town itself is full of architectural presence with at least 20 churches in the area.
Tavira is blessed with consistent weather. The sun shines on this town all year round making it a viable destination even for Christmas and New Year. Enjoy the best of Tavira from a choice of holidays:
Guided Walking | Discovery Tour | Bridge & Walking 
Whichever itinerary you choose, you'll explore the best of Eastern Algarve with HF Holidays.
Luz
The Algarve has built a strong reputation as a destination for family holidays in Portugal. It's fast adapting to fit the needs of demand so a great experience is reassured. One of the beneficiaries is Luz, which has seen a lot of development recently and is hugely popular with English tourists, therefore making a great destination for hiking in Portugal.
If you've come to Luz to explore the dramatic cliffs of the wild Atlantic coast, you won't be disappointed! Despite, the rugged coast, Portugal coastline offers lovely walks; soak up the stunning scenery as well as the Portuguese culture in this picturesque corner of Europe.
Madeira
Surrounded by the Atlantic Ocean, Madeira is a captivating island and makes for a perfect walking holiday destination all year round - Madeira levada walks are some of the best hiking trails in the world. Located northeast off the coast of Africa, the island is considered the 'Pearl of the Atlantic'. The vast landscape makes for such diverse walking, you'll be pleasantly surprised by Madeira unique characteristics - its become a truly 'must-see' destination. If you've never done island walking before, a Madeira walking holiday is a great introduction.
For an excellent insight into the magical island of Madeira, read Jo and Jamie trip; or gather a guests experience of our Discovery Tour through the eyes of Clare.
We have the privilege of bringing you three amazing itineraries:
Guided Walking & Sightseeing | Discovery Tour | Gardens & Plants of Madeira
Experience the raw beauty of one Europe's most prized assets.  
Azores
Looking for your next breathtaking holiday? Well, you're going to want to stop your search because you'll want to discover this lush and exotic archipelago lying in the midst of the Atlantic Ocean. Walking in the Azores is the best way to explore the islands hidden secrets as you discover its unspoilt beauty; the Azores has been sounded out by top travel websites in recent years - the sooner you travel the better, its popularity is ever growing. 
If you want to get closer to nature, you won't find anywhere better than the Azores, changeable weather can happen at any moment but that's what makes this adventure even more incredible. For anyone who is an outdoor enthusiast, there's an endless amount of fun that can be had on these tropical islands.
Ericeira
Love leisurely walks? Ericeira in Portugal might just be what you need. A breathtaking coastline, the exceptional conditions offer walkers delightful easier and longer walks. Composing of some of Portugal best walking trails this enchanting area of Estremadura is full of history and culture. There are so many things to do in Ericeira, walking around you'll notice the fishing industry has a huge presence in the region so you can expect excellent dining during your time in Portugal. 
Portugal has numerous islands and plenty of coastline action so you're probably thinking why Ericeira? Apart from the world-class beaches and the magnificent hiking trails, this region is still relatively unknown so retains much of its Portuguese charm, offers value for money, and has fantastic bars and restaurants to relax and mix with the locals. 
---
If for some reason Portugal is not on your bucket list, we highly recommend Lake Garda & Puglia in Italy, the Spanish Islands of Mallorca & Menorca - check out our latest blog on the Balearic islands -, and the Greek Islands of Evia, and Cyprus.
We have other exceptional European destinations we think you'll love.
---