Details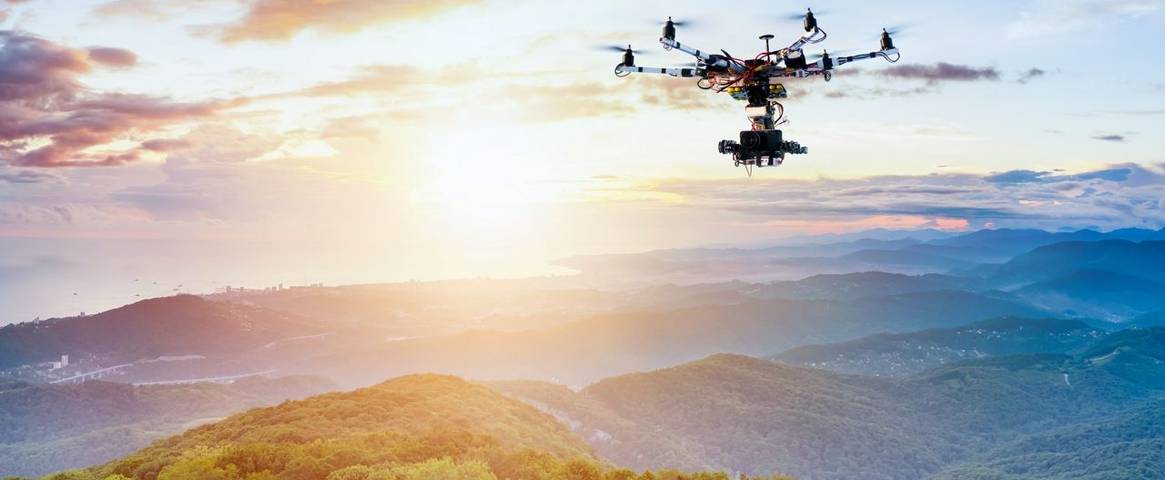 Learning to fly a drone can be really exciting, as with getting any new gadget or piece of photography equipment. But before you head outside to test fly your new drone, there are new rules and regulations to consider that many new drone owners aren't aware of, some of which have steps that need to be taken early on.
From first setting up your drone to getting out into the countryside and photographing your favourite locations, we have unravelled the complex process to give you an in-depth guide for all things drones and drone photography, all that's left to do is book onto one of our guided walking holidays UK wide or find out more about our drone photography holidays.
SIMPLE TIPS FOR NEW DRONE FLYERS
There are a number of reasons investing or learning to fly a drone is a great idea, not only are they a step forward for technology, but the photographs, video content and views that the equipment offers you is unlike any other. A drone offers views of our world and the stunning surroundings that we take for granted from a completely new perspective.
We spoke to Simon Gee, one of the faces behind Taken By Drone, who told us a few small tips for new drone flyers: "Drones have become very popular in recent years. They are very affordable, high tech and more complex than ever before. As futuristic as they are, they still require lots of practice, regulation compliance and a little study on their individual capabilities. For example, indoor drones do not fly well outdoors and probably will either fly away or crash with the slightest signal interference or wind gusts."
Whether you are planning to get involved in drone flying as a hobby or you're looking to use it as a means of income, there are a few things to take into consideration before you start.
Whether you are using your own drone or using a drone for the first time on one of our guided walking holidays in the UK, there a few key points to consider before you take to the skies:
• Familiarise yourself with the on and off switch. If you lose control of the aircraft, this is a simple and hopefully safe way to regain control.
• Make sure you familiarise yourself with the controls. You don't want to get up in the air to find out you don't know how to steer.
• Make sure you are in a safe flying location that won't endanger any passers-by.
• Be aware of adverse weather conditions and take these into consideration before trying to fly.
• If you are unsure of how to fly your drone and want to learn a little more before taking to the skies alone, take a look at our range of guided drone photography holidays.
Click the image for drones & drone photography explained
Before you start
Over the last five years, rules and regulations around flying drones have changed and they continue to evolve in the present day, from what you need to know before flying to making sure you have the correct permission. In this article, we will take you through the steps to ensure you are ready to head out into the open countryside for a day of exhilarating drone flying.
Are you flying for money or for fun?
Depending on the purpose of your drone flying, there are a few rules and regulations that need to be followed to make sure you are taking the right precautions. Those who are simply flying their drone for fun only need to worry about a few simple steps, but for those who are planning to sell any photography or get paid for their services need to consider a few extra steps.
Simon tells us a little more about the rules that all drone flyers need to take into consideration: "Mandatory registration has been the law November 30th 2019, with more rules and regulations to follow in 2020. Anyone responsible for a drone weighing between 250g and 20kg needs to register with the Civil Aviation Authority (CAA) as an operator and must take and pass an online test.
"In addition to registering your aircraft, there are basic rules to follow that you need to be aware of. Fly below 400 feet, keep the drone within sight, never fly near airports, have the landowner's permission to fly. Be safe and under control at all times. If taking photos with a drone, make sure privacy and safety are maintained."
Those who "wish to use drones commercially, i.e. for commercial gain, then permission is required from the CAA. They will expect you to attend an accredited course that will train you and assess your ability to safely operate drones." Says the Gov.uk website.
Sally French, a drone lover and blogger at The Drone Girl recommends checking the rules when in a different country as these vary considerably: "Rules vary by country, so check your own country's laws before flying drones. Many countries regulate things like drone registration, flying over people, flying at night, or flying over commercial premises. In the U.S., even hobby drone pilots need to register."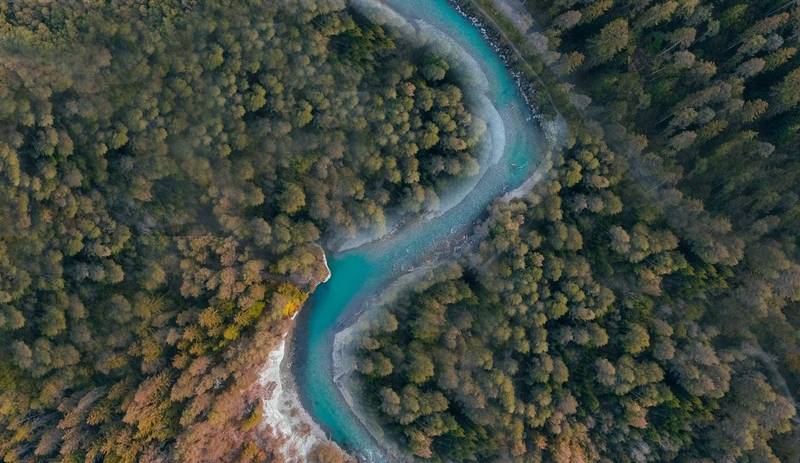 Michael Woods, Managing Director at 
Solent Sky Services
 recommends getting registered as your first port of call: "The 'drone code' is like travel insurance — it's probably the last thing you want to think about when you head off on holiday, but if something goes wrong, you'll be thankful you took it seriously! Likewise, we all want to go flying the moment we lift our drones out of their boxes. Who wouldn't? It's great fun, and seeing places both familiar and new from unforeseen perspectives feels very rewarding. Killer selfies, too! Thankfully, the pre-flight checklist fits on the back of a napkin. First and foremost: getting registered with the CAA. There's a small fee to pay and a quick theory test to pass, and that's it — your childhood dreams of becoming a pilot are (technically) fulfilled!"
Simple flying rules to follow
Fly below 400 feet
It is crucial that you keep your drone below 400 feet. Regulation authorities recommend keeping all drones below this level to avoid conflict with any other flying aircraft such as aeroplanes and helicopters.
KEEP SIGHT OF YOUR DRONE
Keeping your drone in sight means that you can be in complete control at all times. It isn't a good idea to rely solely on your drone's camera for direction, especially if bad weather conditions mean visibility is poor.
CHECK LOCATION GUIDELINES
Locations often have specific guidelines that need to be recognised. Locations will clearly tell you if drones aren't permitted but it also important to respect the location and your surroundings when airborne.
DON'T FLY WITHIN 5 MILES OF AN AIRPORT
In no circumstances should you fly within 5 miles of an airport, this is strictly permitted and legal action can be taken against you.
DON'T FLY UNDER THE INFLUENCE
Flying a drone under the influence is extremely dangerous and will heighten the risks of losing control of the aircraft or causing an accident.
AVOID FLYING OVER A STADIUM OR SPORTING EVENT
Unless you have permission from the sporting event or stadium staff, no drones are permitted to fly over a sporting event or stadium.
AVOID FLYING OVER LARGE CROWDS OF PEOPLE
Avoid flying over large crowds of people to prevent any accidents should the drone crash or you lose control.
There are a number of other rules and regulations that many drone flyers should abide by. It is worth checking what these are and familiarising yourself with them before heading out on your next flying excursion.
Graeme Taplin from Drone Photography also believes drone fliers should checking all rules and regulations before taking to the skies: "Learn your own country's drone code and know what the legalities are regarding altitude (height) and distances you are allowed to fly your drone. Along with the distances to be maintained from people and structures. If you're planning to travel abroad with a drone, check out the drone laws for the place you're visiting. Many countries differ with the stringency of their laws, and may even ban the use of drones."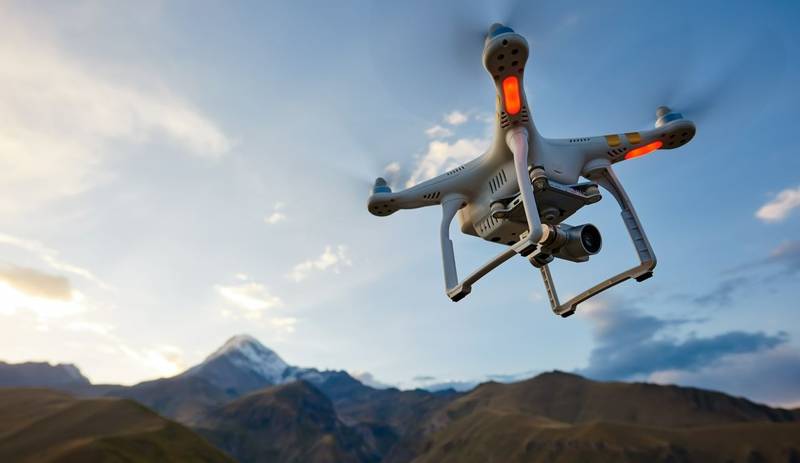 SIMPLE PHOTOGRAPHY RULES TO FOLLOW
The rules for those who want to use their drones for photographic purposes are slightly different from those who simply use it as a hobby. Firstly, it is incredibly important that you ask permission to take photos and fly a drone in certain areas. Areas of outstanding natural beauty may look great on camera but it may turn out that you aren't actually allowed to fly there.
If there are other drone users flying in the same areas as you, be cautious of what they are doing to avoid any unwanted incidents or collisions. It is also wise to keep the correct documentation or certificates with you to prove you are entitled to fly your drone should anyone ask.
Michael has a few tips for those looking to take their drone photography a bit further: "Stay 50m away from people and property while airborne (30m during take-off), keep your drone within your line of sight, take note of airspace limitations, beware of weather conditions, respect people's privacy, and always fly sober and alert.
"A personal recommendation from us is to investigate the place you're visiting beforehand to make sure the noise from your drone won't be impeding on natural habitats. Specialist zoom lenses are used by nature documentarians to avoid spooking wildlife. Maintaining the same 150m distance from animals as you would congest urban spaces is a solid rule of thumb."
SIMPLE PHOTOGRAPHY RULES TO FOLLOW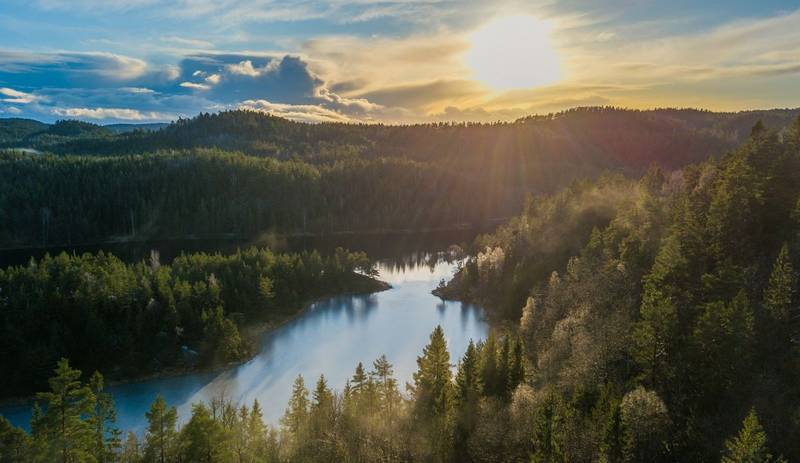 flying a drone gives you the opportunity of capturing images and photographs from new perspectives and not only does it get you out in the fresh air, but it also allows you to explore your local area and beyond. Being able to uncover some of the world's most stunning locations 400 feet up in the air will really be an experience unlike any other.
"Whether you're a photographer, video gamer, builder, or any creative type, drone flying is great!" says Sally. "You can race them, you can use them to take your photography to the next level, literally. There are a million other unique drone applications, from whale watching to protecting elephants. I love the possibilities that drone flying unlocks!"
Simon agrees, telling us how he loves the creativity it gives photographers: "As a photographer, it's the ability to capture a different perspective unseen from ground level. It is a challenge to fly and to capture the essence of your subject. It is a camera in the sky and can take your photography to the next level."
If all this talk of drones has got you excited to learn more about this amazing hobby, get booked onto one of our exciting walking holidays and pack your drone for an exhilarating adventure.