Details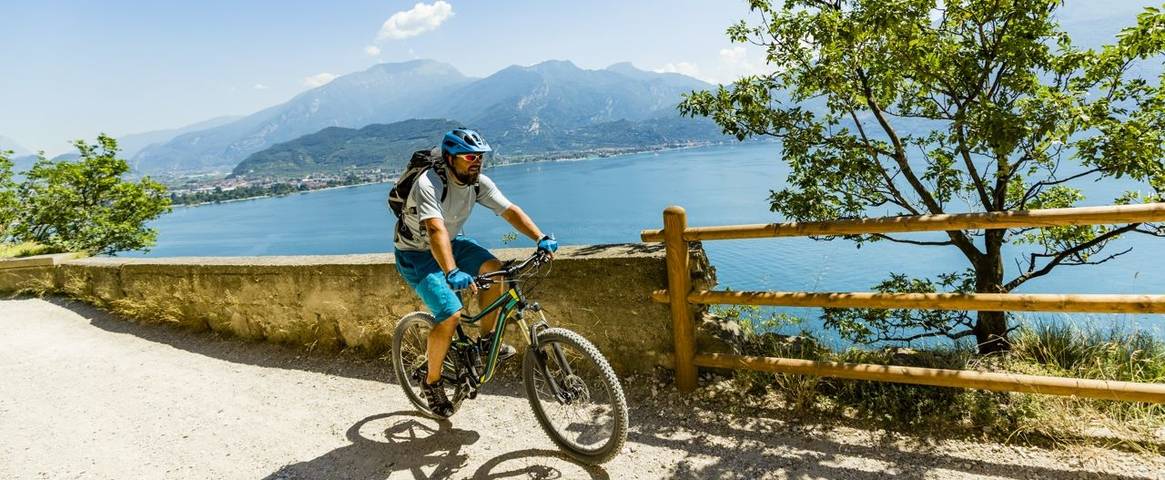 If you are a keen cyclist and used to spending your days in the saddle, then choosing a cycling holiday is a no-brainer. However, for those who might not be as confident on a bike, it can be a more stressful decision to commit to. We know that a lot of people tend to choose their cycling destinations based on the distances covered and the number of ascents on the route. But what if we tell you don't have to worry about those things so much anymore? Yes, you heard us right.
An electric bike (or e-bike) provides all the things we love about cycling - exercise, fresh open air, nature and interaction with other cyclists - just with a little extra help to see you through to the end of the day! If you're not so sure whether it could be right for you, here's a number of reasons why we think choosing an electric bike could be the solution to all your two-wheeled worries…
If you know how to ride a bike, then you know how to ride an e-bike! The gears, breaks and overall handling is just the same, the only additions are the magic switch and the attached battery-powered motor.
You are the master of your time! You won't have to worry about being left behind just because you stopped to take a photo or admire the view. You will have the ultimate freedom to do everything you want and effortlessly keep up with everyone else too.
Never worry about those cheeky hills again! If your first question when booking a cycling holiday is about the absence or presence of hills on the trip, then this could be your answer. With an electric bike you always have an option to power up your ride up the hill. This will give you so many more options and destinations you can explore! The best part is that it's as easy to turn the motor assistance down as it is to turn it up, just in case you decide you'd like to try tackling that cheeky climb after all.
Do your body good! Remember that an electric bike is an assistive bike, so you still have to pedal - the more you put in the faster you go. Different settings on the bike let you choose exactly how much help you need, if any at all!
It's a fun ride! Cover long distances, tackle challenging climbs and enjoy every bit of your ride without a single worry. It's an ultimate confidence booster that lets you enjoy all the best parts of being on a cycling holiday. The added bonus is that you will always get to your destination with more energy for other activities!
Give it a go! An e-bike is an excellent way to give a cycling holiday a try. When you're just not sure about what to expect, choosing an electric bike is the way to go. It's also a great way to balance out different cyclists in a group with varying fitness or abilities, so no one misses out on an adventure this time!
Sounds good? Check out the fantastic range of Electric Bike Holidays that include the well-loved European destinations like Spain, Italy, France and more!