Details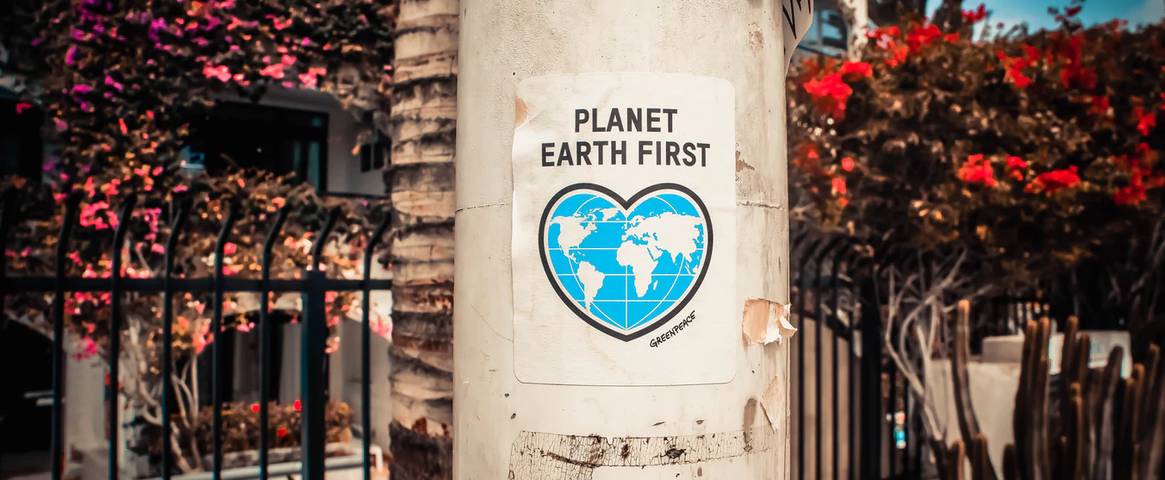 Making eco-conscious choices can sometimes prove difficult, particularly when travelling. Your packing essentials may include a few fail-safe items that you can't imagine not bringing with you and whilst they may not be particularly environmentally friendly, they are an integral part of your kit for your hiking holiday.
However, whether you're exploring a new part of the country or heading abroad to experience the culture of a new destination, your carbon footprint is growing, and having a negative impact on the environment as a result.
Sustainability is more flexible than you could've imagined. Not only that, but it is becoming more accessible, with alternatives to your favourite water bottles, walking gear and toiletries becoming more widely available. When travelling, making conscious decisions regarding the products you take with you is essential and has the ability to make a difference.
Now that making informed choices is easier, you can start to look at swapping out some items of your kit for an eco-friendly alternative. Whether you're looking to start small with a toothbrush alternative or replace some of the major components of your travel packing list, find out more from the guide below.
SCRUBBA
Whether you're planning a family camping trip to enjoy the great outdoors or have booked a hiking holiday, where challenging routes and spectacular views await, there's nothing better than waking up to a clean set of clothes. However, packing for every eventuality can lead to heavy bags and unnecessary things being bought along for the ride.
Whilst many campsites have their own launderettes and access on a hiking trail to a washing machine may be limited, there are ways around it. Tipping bottles of water or swilling your clothes under the tap may be your go-to option, however, this is not always environmentally-friendly and can result in you using more water than necessary. Plus, without the use of washing powder, you may find your clothes equally as dirty as before, only now they're sporting a damp smell.
The Scrubba is a fantastic solution that is sustainable. Not only does it use a minimal amount of water, but three minutes of its use can provide you with a thorough, washing-machine standard clean. A reimagined washboard, the collapsible bag is the perfect size for washing a couple of items of clothing. Simply add them to the bag along with some detergent and a drop of water, compress the air out and rub.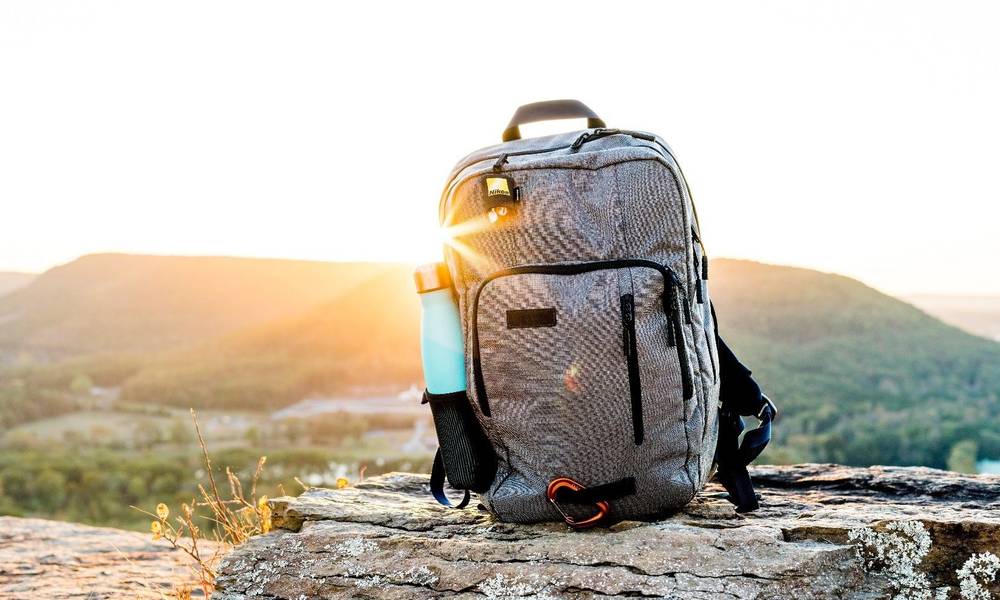 Cutting back on single-use plastic is one of the best ways to become more eco-friendly. Water bottles are one of the biggest contributors to plastic in the ocean, so finding an alternative is essential. There are a variety of reusable water bottles on the market, with each one offering pros and cons depending on its use.
Although glass bottles are the most sustainable, they're often heavier and hold less liquid which makes them unsuitable for walkers. When camping, planning a hike or heading out on a day trip, something insulated is your best option as they keep hot drinks warm and cold drinks chilled for when you need it most. These are often stainless steel and come in an array of sizes.
If you're looking at a cheaper option, something plastic will work equally as well. However, it is important to check that it is a BPA-free bottle before purchasing, otherwise, you're at risk of nasty chemicals leaking into your drink. Plastic bottles last for a long time and can sometimes hold over a litre of water, which is good for working out. Plus, as they are lightweight they make a good addition to your kit.
SOLAR PHONE CHARGER
When embarking on a multi-day trip, your phone will become a useful resource, not only for staying in touch with friends and family but for orienteering. However, phone batteries can run out of charge quickly, leaving you in a spot of bother. Although traditional phone chargers have the ability to replenish your phone's battery, a solar panel option is a great way to use less electricity.
Solar phone chargers are becoming widely available, with lots of different models to choose from. The Anker PowerPort 21W can charge multiple devices at once and even works in partially sunny conditions, proving to be a useful addition to your hiking kit. Alternatively, the Goal Zero Venture Recharging Charger has a 7,800mAh battery and is waterproof without the need for rubber plugs.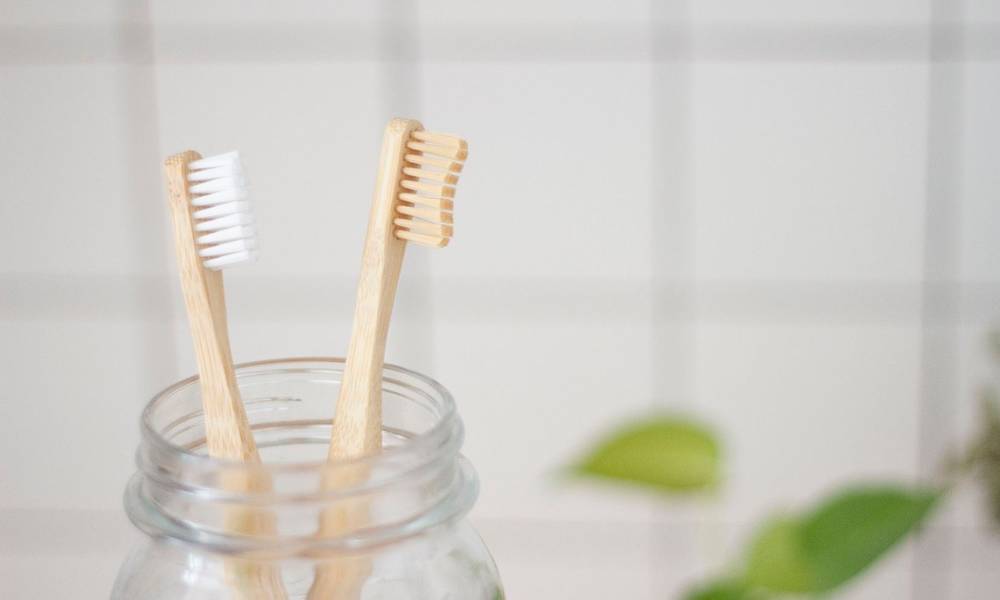 Replacing your toothbrush is something that you're bound to do on a semi-regular basis. However, each time you replace it, you're adding to landfill sites as the plastic is not recyclable. Opting for a sustainable option, such as a bamboo toothbrush, is one of the easiest ways to become more sustainable. Plus, as the nylon bristles are free from BPA, you're also reaping the benefits.
According to The Independent, "It's estimated that 3.6 billion plastic toothbrushes are used worldwide every year, with the average person using 300 in their lifetime." This TEVRA option with charcoal bristles is zero-waste, with every element of it recyclable. Another great alternative is this F.E.T.E toothbrush, which comes in a range of colours.