Details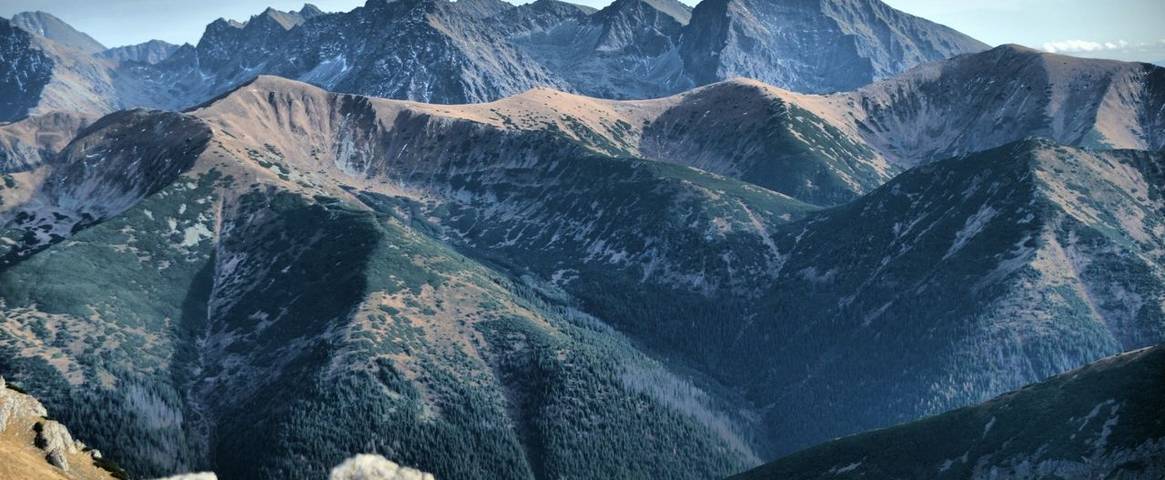 Are you up for a walking challenge?
If you want to indulge in the pure joy of walking and tackle routes which really get the pulse racing, take a look at some of the fabulous options our team have designed for you. Using our expert knowledge, built up over more than 100 years, we've put together a collection of unrivalled walking holidays suitable for fit and adventurous walkers. 
All the routes are carefully planned so that you will see the best of the area you are visiting. Accompanied by one of our experienced walking leaders there is no need for you to map read; you can focus on putting one foot in front of the other, drinking in fresh air and enjoying glorious views. You'll also enjoy the companionship of your fellow walkers, feeling the camaraderie which comes from tackling a shared challenge.
Make the most of a long weekend, enjoy a longer holiday or perhaps do both! You'll come back with mind, body and soul rejuvenated with a fantastic sense of achievement.
Three Favourite UK Weekend Walking Challenges
You don't have to be away for very long to enjoy a walking challenge. You'll be amazed what you can achieve over a long weekend!
1) Yorkshire Dales - Yorkshire's Three Peak Challenge
Will you take on the challenge of walking to the top of three of Yorkshire's most famous peaks in under 12 hours? If so, Pen-y-ghent, Whernside and Ingleborough are waiting! Covering a total of 25 miles (40km) with a total ascent of 5,050 feet (1,560m) the trek will really test your leg muscles. You'll be rewarded with ever-changing views across the Yorkshire Dales and some stunning vistas – weather permitting! If you'd prefer to take a slightly more leisurely pace there is the option to tackle the three peaks over two days instead of one. 
 2) Isle of Wight – 100,000 Step Challenge (or 50,000 if you prefer!)
The Isle of Wight may be small but it is mighty enough to offer walkers a big challenge – are you up for it? We've planned this trip to take in some of the island's best walking routes so that it is possible to walk a staggering 100,000 steps in just 3 days! That's around 15-20 miles (24-32km) a day. The pace is fast so only fit and active walkers need apply. If that's a bit much for you, there is also the option to take on the 50,000 step challenge instead which is a not to be sneezed at 8-9 miles (12-14km) a day. Whichever option you choose, what a way to spend a long weekend!
3) Southern Lake District - Langdale 10 Challenge
Complete 10 Wainrights in one day – is that even possible? Yes it is – but only if you have the grit and determination to succeed plus a head for heights! Tackling some 4,850 feet (1,520m) of ascent over a distance of 14 miles (22km) in about 10 hours of walking, this is no Sunday stroll. The terrain is tough in places – classic rugged Lake District at its best. You'll summit some of the area's finest peaks from Bow Fell to Sergeant Man before reaching the local pub for a well-deserved pint or two.
Longer UK Walking Challenges
If you are after a one or two-week UK walking holiday, HF Holidays has plenty to choose from. Here we showcase three of our more challenging options to test the mettle of experienced walkers.
1) Snowdonia - All the Welsh 3000's
Snowdonia has 15 peaks which are over 3,000 feet (914m) and during this one-week holiday you will climb all of them! While most people visit the area just to climb Mount Snowdon, you'll spend much of the week on lesser-trekked routes in landscapes mainly populated by sheep. On the final day you will tackle Snowdon itself; for an extra thrill we've chosen to use the Crib Goch route. In places it's more of a scramble than a walk with dizzying views from the ridge down to the valleys on either side; you will need a head for heights!
2) Scottish Highlands - Big Mountain Walks I and II
Mountain lovers will have a big dilemma – which of our two exciting one-week mountain walking holidays in the Scottish Highlands to try first! HF Holidays leader Steve Woollard has used his many years of experience trekking in the Highlands to bring you the best routes the area has to offer. You will tackle a variety of terrain from Munros to mountain ridges and summits, totally immersed in the wonderful wilds of Scotland. There are long, strenuous walks on difficult mountain terrain with some scrambling, so these trips are suited to experienced mountain walkers.
Big Mountain Walks 1 – includes trekking along the Carn Mor Dearg (CMD) Arête – the route that serious trekkers choose to reach the summit of Ben Nevis (4,413ft / 1,345m).
Big Mountain Walks 2 – includes trekking along Tarmachan Ridge – arguably the best ridge walk in the Southern Highlands.
3) North of England – Coast to Coast Guided Trail
Take on the challenge – and the rewards – of trekking 192 miles (309km) from the Irish Sea Coast to the North Coast on this two-week epic walking holiday. The route passes through three national parks – Lake District, Yorkshire Dales and North York Moors – and was devised by Alfred Wainwright. Walking between 8 and 21 miles each day, much of the route is through wild countryside across a range of upland habitats. The route is surprisingly little-signposted but your walking guide will take care of routing leaving you to enjoy the walk. 
High Routes & Hutting – Exhilarating High Level Walks in Europe
Europe has an enviable network of mountain trails which have long been a lure for adventurous walkers. Set foot in the mountains with us to enjoy high-level walks amongst soaring peaks guaranteed to stir the senses.
1) Italy (Selva) - Dolomites High Routes and Hutting
The imposing facades of Italy's Dolomite Mountains loom large over the towns and villages which huddle in the green valleys below. From our hotel in one such village – Wolkenstein – we will set out each day to get right up onto some of the high trails which criss-cross the mountains. We will not be choosing easy routes! This is a trek which involves the use of via ferrata – trails which are equipped with fixed metal ladders and cables to allow passage over difficult sections. Those who are fit enough and have a good head for heights will enjoy stupendous views from high summits and ridges plus an enormous sense of achievement. To add to the adventure, one night is spent in a high altitude mountain hut with panoramic views in all directions.
2) Austria (Neustift) - Stubai Alps High Routes
The pretty town of Neustift nestles in the heart of the Stubai Alps, part of the Austrian Tyrol. It provides the perfect base from which to enjoy a week of high altitude walking. There is a choice of two walks each day with the opportunity to reach the top of four of the region's 'Seven Summits' the highest of which is over 10,000 ft (3,000m). Elevation is sometimes gained quickly by the use of the area's cable car network but once out on foot, there will be sharp ridges to traverse and sometimes difficult conditions to negotiate including scree and ill-defined rocky paths. Routes are chosen for their dramatic views of neighbouring peaks and rumbling glaciers. Fit and active walkers will relish the challenge of the terrain and the rewards of reaching remote viewpoints.
Other High Routes in Europe