Details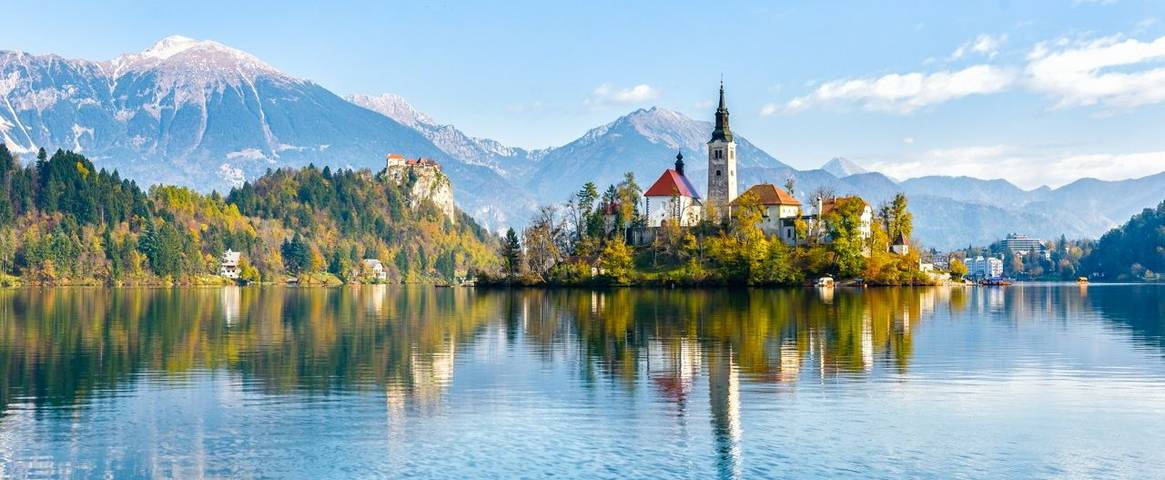 Watch our aerial footage of Lake Bled in Slovenia, shot by HF Walk Leader Dave Weatherley, and discover where you could be exploring as part of a guided walking holiday in the Julian Alps and Lake Bled with HF holidays.
As picture perfect as Switzerland, Slovenia's Julian Alps are riddled with gorges, rolling with vineyards and carpeted with spectacular Alpine scenery. Hike above emerald valleys and through medieval villages, find pretty waterfalls and soak up serene mountain scenery that once figured in World War I battles before watching the sunset over Lake Bled and sampling some of the region's best wines and cuisine to be convinced you've discovered a hidden gem
Central Europe rarely looks prettier than on the banks of Lake Bled, a glacial bowl of impossibly emerald water with a picture-perfect church on a tiny, tear-shaped islet, a medieval castle clinging to a rocky cliff and the rugged mountains of the Julian Alps within easy reach. Hike along the lake shore for a classic view or board a traditional wooden pletna and let a capped oarsman paddle the gondola to Bled Island to explore the Church of the Assumption. If you need a special favour, ring the 'wishing bell' in the 15th century belfry and legend has it'll be granted.
Lake Bled: Picture perfection
Slovenia & the julian alps: Need to know 
At-a-glance
Duration: 7-nights
Type: Guided Walking
Walking grade: 2 & 4
Meals: Half Board
What's included
Return flights from the UK
Hotel transfers
Half board, en suite accommodation 
2 guided walking options every walking day
All transport to and from walks
Best time to travel
The high summer can get very hot though, so target the shoulder seasons of May to June or September to October for the best times to travel to the Julian Alps.
The Julian Alps await, the question is - are you ready?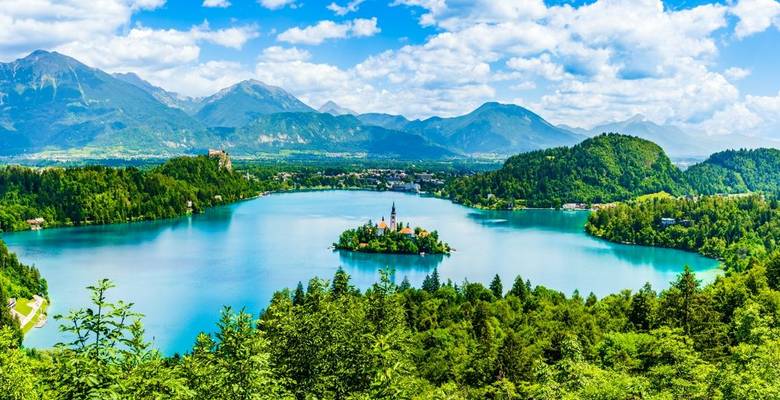 Take me there
Our walking itinerary lets you discover Europe's picture perfect secret. Hike above emerald valleys and through medieval villages, find gorges and waterfalls in teh Viuntgar Gorge and soak up serene mountain scenery before relaxing by beuatiful Lake Bled.
Yes, I'm ready to discover the Julian Alps