Details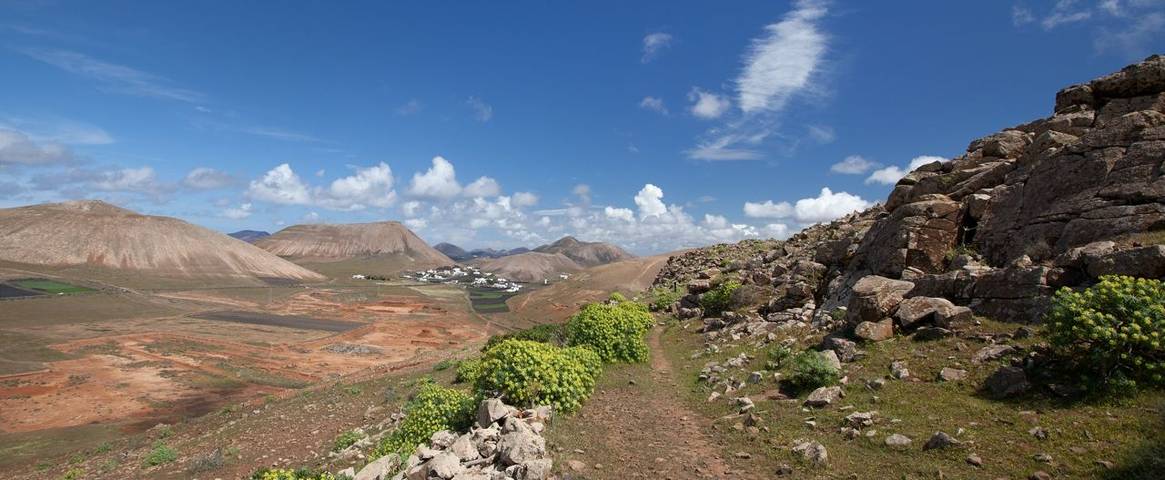 Lanzarote rocks. Watch our new aerial footage of Lanzarote, shot by HF Walk Leader Dave Weatherley, and discover where you could be exploring as part of a guided walking holiday in Lanzarote with HF holidays.
The Canary Island of Lanzarote is undergoing a quiet revolution. It's not about to get glitzy though, it's all about staying in chic, friendly properties and spending your days outside in almost guaranteed good weather on lovely walks through wild places. Intimately intertwined with the legacy of the 20th-century Lanzareteño artist and environmentalist César Manrique, whose work is visible all over the island, Lanzarote is ideal for a winter sun escape. We'll help you traverse the whole island, taking in extraordinary geology, more than 300 volcanic cones, eerie blackened lava fields and the occasional bucolic, palm-filled valley. There are beautiful beaches (both blonde-sand and black-rock), fascinating sights, natural pools and lots of walking of all grades.

From the surreal, volcanic badlands of the Parque Nacional de Timanfaya, through the western coast where solidified lava streams right down to the Atlantic, you'll find adventure. Elsewhere, the former capital Teguise surprises, Haria charms with its history and, beyond, Isla Graciosa beckons...
Lanzarote: Treasured Island
From a tour of vast lava fields to walking rugged seacliffs, our latest Lanzarote itinerary (more of which below) will let you immerse yourself in this glorious Canary Island. Get a glimpse of the journey here - just click to play.
At-a-glance
Duration: 7-nights
Type: Guided Walking
Walking grade: 2 & 3
Meals: Full Board
Extras: 1 free entry to the hotel's wellness centre
What's included
Return flights from the UK
Hotel transfers
Full board, en suite accommodation 
2 guided walking options every walking day
All transport to and from walks
All drinks in the evening
Best time to travel
Travel throughout the year as the island is warm all year round. The high summer can get very hot though, so target the shoulder seasons of January to April for the best times to travel to Lanzarote and the perfect winter sun escape.
Lanzarote awaits, the question is - are you ready?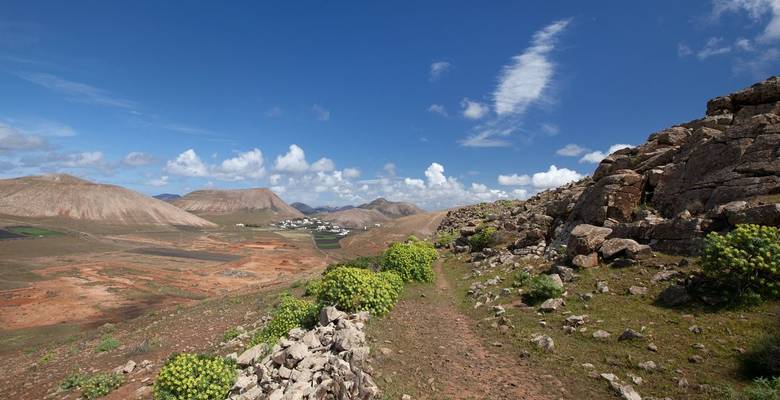 Take me there
Our walking itinerary covers most parts of the island, encompassing dramatic views and landscapes. The volcanoes have created a chain of hills that stretch down the island's spine. From these hills the vistas change before your eyes as the sun and clouds pass overhead, creating a kaleidoscope of colours that sparkle on the volcanic craters.
Yes, I'm ready to discover Lanzarote