Details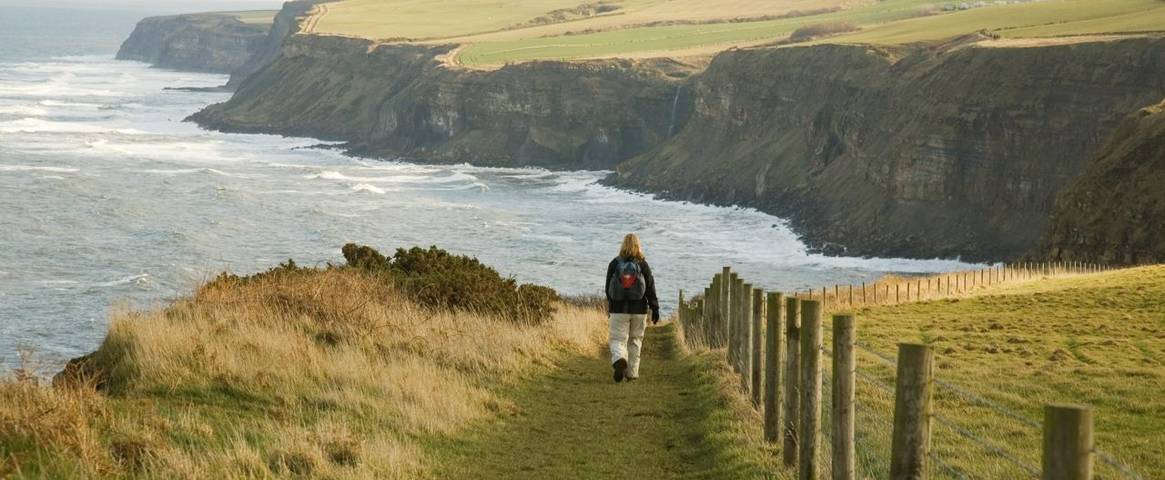 It's National Walking Month and here at HF Holidays we're encouraging you to challenge yourself on one of our guided trails. Enjoy stunning countryside and breathtaking views as you tick off some of the UK's best walking routes.
Cambrian Way – Seven night guided trail from £799 per person 
Crossing some of Snowdonia National Park's most famous peaks, this once in a lifetime guided trail gives walkers the chance to explore some of the wildest and most beautiful areas of Wales as you go from Barmouth to Rowen. Depart on 15 September and see if you've got what it takes to scale the stunning peaks from across the region, all whilst spending your evenings in the peaceful surroundings of Craflwyn Hall. HF Holidays' price includes en suite, full board accommodation.
Pembrokeshire Coast Path – Seven night guided trail from £799 per person
Stunning coastal scenery is guaranteed as you walk the magnificent Pembrokeshire coast with HF Holidays. Departing on 2 September, you can keep an eye out for all sorts of wildlife including grey seals, harbour porpoise, bottlenose dolphins, whales and basking shark, as you make your way from Cardigan to St David's, Britain's smallest city. HF Holidays' guided trail includes seven nights full board, en suite accommodation. Stay in the Salutation Inn, Newport for three nights, Fishguard Bay Hotel in Fishguard for two nights and Y Glennydd, St.Davids for two nights.
Eiger to the Matterhorn – Seven night guided trail from £1,749 per person
The Eiger and the Matterhorn are two of the most infamous and recognisable mountains you'll ever encounter. Depart on 16 July and hike through the valleys, taking in waterfalls, lakes, meadows and rivers as you walk in the picturesque country. Price includes seven nights in bed and breakfast accommodation, a free picnic on each day plus transport and luggage transfers.
West Highland Way – Nine night guided trail from £1,175 per person
A firm favourite amongst HF Holidays' guests, this mountainous trail lets you experience some of the best wildlife and scenery that the Highlands has to offer, including the stunning Loch Lomond shores. Departing on 22 July, make your way from Milngavie to the foot of Ben Nevis at Fort William; this is a spectacular challenge and experience. Price includes full board, en suite accommodation at comfortable partner hotels and guest houses along the route.
Best of Hadrian's Wall – Six night guided trail from £775 per person
Soak up the history whilst walking across the sprawling hills along the best preserved sections of Hadrian's Wall on this six night guided trail with HF Holidays. Leaving on 16 July, travel through the centuries along the famous mark of the Roman Empire and make your way from Brampton to Corbridge. Visit world famous forts and museums and admire historic landmarks like Robin Hood's Tree at Sycamore Gap. HF Holidays' price includes full board, en suite accommodation at the Centre of Britain Hotel, Haltwhistle.
Places are limited on these holidays so book now to avoid disappointment.