Details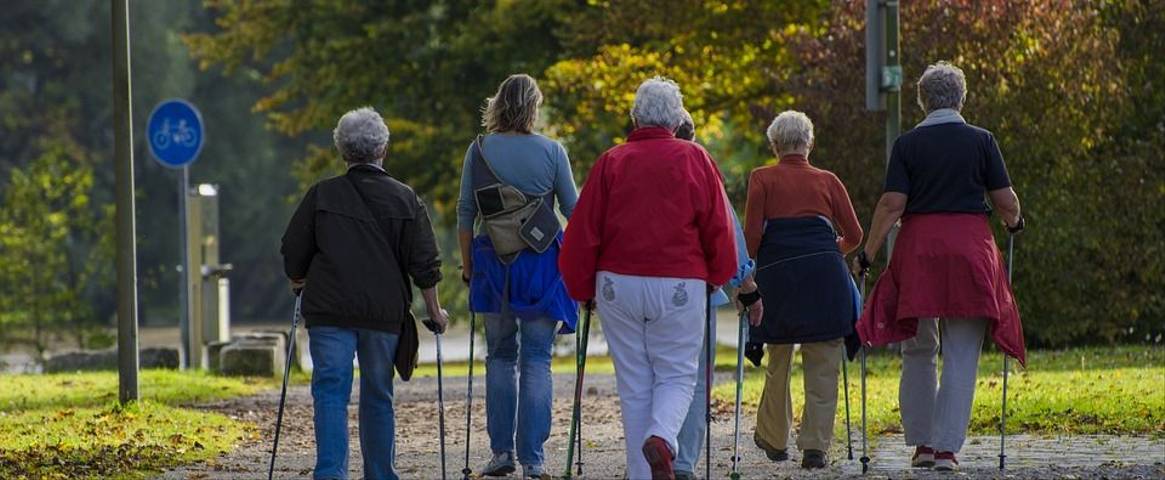 Spring is the ideal time to get out and about with your group and explore our beautiful countryside.
The summer crowds have not yet arrived, gardens are in full spring bloom and the sun adds a welcome warming glow to any day out. You can enjoy a healthy dose of enjoyable walks and put a spring in your step on many of our breaks this season.
We do more than just walking
Here at HF Holidays we take your holiday seriously. That's why we have run some Leisure Activity taster sessions for our own team, giving them a taste of the great holidays groups know and love. Our team sampled activities from art to photography, dancing to nature walks and they loved it! Why not get your group to experience one of these great Leisure Activities breaks?Our awards!Call our Groups team on 0345 470 7557 to book and tailor make your perfect break
We came 9th out of 485 tour operators and achieved a 96% satisfaction rate.
Silver level for DB
We are over the moon to announce that our very own Derwent Bank Hotel in the Lake District has been awarded a Silver level from the Green Tourism Business Scheme.
Read more about this award here
Adventure travel's runner up!
We're also to pleased to announce that our submission for Feel Good Breaks awarded us with a runner up spot for the Giving Back Award at this year's Adventure Travel Awards.
Discover more about our Feel Good breaks
Planning ahead
You'll all be aware how far in advance holidays need to be planned when you're trying to gain commitment from 10 or more people! Therefore you'll be pleased to hear you can now register your requests for a group booking in 2018. Availability will be confirmed by the end of March 2017.
By booking early you will have a better chance to secure a date with first choice of location and accommodation for your group. A difference maker for a full or half full trip! Many of our Affiliate Groups have already submitted their requests – if you are one of them, you can be assured we'll be in touch.
If you've been unable to book your preferred group break at a UK country house this year, why not register for 2018 now. There's only 8 weeks to go until we begin advance registration!
For more details call 0345 470 7557 or email us
Psst! We're also lining up some new group benefits for 2018...details coming soon!
Going digital
We're making some changes to the way we share holiday information with Group Organisers. We've already made these changes with other guests.
For European, Worldwide holidays and our UK Self-guided Walking holidays, you will now receive your final information by email.
The aim of this change is to improve our service by providing this information earlier, but as important also support Green Tourism by reducing the use of ink cartridges and paper across our business. We've made our documents PDF-friendly, so they'll be easily viewable on tablets and smartphones as well as easily-printable at home or in your clubs. We know that 64% of guests use these devices now when booking and viewing their holiday details now and it's been a move so far well received.
Of course we will look to support you for the rest of 2017 if you feel this will be an issue for you but would ask that you please consider the environmental impact before asking for printed versions of these documents for group members. If you have no option to share information with your groups members by PDF, please let us know the minimum number of booklets required for your group (eg:1per room, shared copies) and we will print in-house for you.
Spotlight on Europe
This month Tegernsee and Zakopane are in our focus. Find out what makes these a great destination for your group.
Tegernsee
Tegernsee a.ka. Bavaria's Lake District is a fantastic place for groups to discover Germany's pre-Alpine region of accessible foothills and mountain backdrops.
Easy walking distances and good local bus network make this a good resort to give your group a taste of pre-Alps walking
Popular free day options include a visit to Munich, a cruise round the lake on ferry, a nearby brewery for a true taste of Bavaria and a visit to Bad Tölz (a pretty chocolate box spa town)
Friendly 4-star hotel offers a spacious 72 well-appointed en-suite rooms with access to swimming pool, gym and spa facilities
Discover our Tegernsee holidays
Zakopane
Zakopane is located near the heart of the Poland's Tatra Mountains. There's plenty to see with lush valleys and attractive walks accessible through cable cars and ski lifts.
The mountain resort of Zakopane has a lively atmosphere and extensive facilities, where groups are a short walk from the town centre. It's also a non Euro resort and prices are very reasonable
Lots of free day options including popular Dunajec River rafting, visit to Auschwitz & the Pope John Paul II museum, visit to Krakow by train and cycle hire
A welcoming 3-star hotel with 42 comfortable en-suite rooms - great for groups of all sizes. You can also be sure to get taste of Poland with the restaurant's special regional Polish dishes
Discover our holidays in Zakopane
Excursions 2017 recap
It was great to see so many familiar faces at Excursions 2017 at Alexandra Palace - Stef and Xhesi were kept very busy! Lots of new group organisers came to talk and find out more after hearing about us through friends. So if you love what we do, please do keep spreading the word & we thank you for sharing your experiences with others!
For more details on these, or any of our destinations, for a group enquiry give our team a call on 0208 732 1260
Top Offer
Take advantage of our fantastic top offer of the month and take your group to St Ives, Cornwall
Self-guided Walking, 26 Jun (5nts) from just £384pp*
PLUS
1 in 10 goes FREE!
For more details call 0345 470 7557 or email us
*FIRST COME FIRST SERVED (limited to one group only)
New group benefits!