Details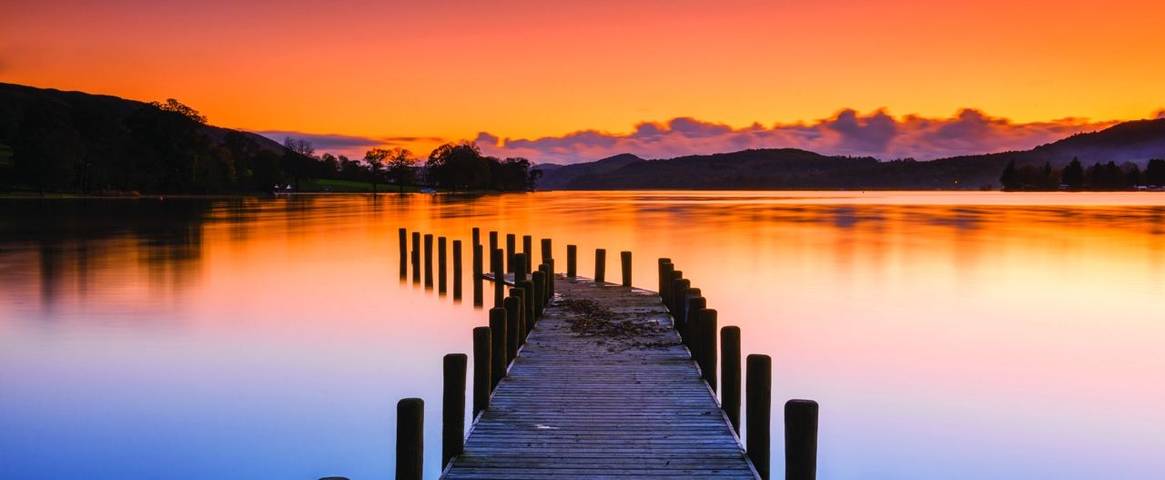 Spring has sprung and the clocks have changed but we know that as group organisers you'll be looking further ahead to summer, autumn and even planning for 2018!
If you do have any gaps in your social calendars for 2017 there's plenty to look forward to especially with the weather warming up across the UK. Read more to see how you and your group can make the most of summer in UK and Europe.
Say hello to Monk Coniston
This spring we've completed the refurbishment of our country house at Conistonwater. Monk Coniston's rooms have been modernised to allow guests to enjoy the stunning views from their rooms as well as out on a walk. For those looking for a little bit more luxury, six Premium rooms have also been created to provide the best views from the house. Feedback from our guests has been very positive on our previous projects at Freshwater Bay and Derwentwater so we can't wait to hear what you think about the new rooms. We hope groups of all sizes will enjoy the new settings at Monk Coniston and we look forward to welcoming them on our holidays this year. 
Discover our holidays in Conistonwater
A feast for the eyes and ears
Every summer since 1947, Llangollen has been host to one of the world's most inspirational cultural festivals. Around 4,000 performers come to this beautiful Welsh town to dance, sing, perform and compete - why not witness this spectacular event up front with your group!
Evening concerts have been announced as follows:

Tuesday – Tosca with Sir Bryn Terfel
Wednesday – Calling All Nations with Christopher Tin
Thursday – International Celebration
Friday – An evening with Gregory Porter
Stay at Longmynd House - Church Stretton
3 Jul (3nts) - Brochure price - £529pp - Groups' price - £399pp
(Get 1 free place for groups of 15 adults or more)
3 Jul (6nts) - Brochure price - £995pp - Groups' price - £880pp
(Get 1 free place for groups of 15 adults or more)
This includes:

•    Knowledgeable leader
•    Coach transfers
•    Full festival passes which cover events Tuesday & Wednesday (3 nt stay) or Tuesday to Saturday evening (6nt stay)*

*Depending on the event time your group will either take their packed lunch and have dinner on site at the festival, or you will enjoy a morning talk on one of the artists performing at the festival at Longmynd House, followed by a main meal at lunchtime before departing for the festival's evening performance with a packed tea.
For more details call 0345 470 7557 or email us
Spotlight on Europe
Chinon
Historic Chinon overlooked by a large castle, is located in the heart of the Loire Valley region and has lots of connections with English history.  It was once the location of the court of Henry II and the birthplace of Richard the Lionheart.  This walking and sightseeing holiday visits iconic Chenonceau and the medieval town of Amboise, as walking through the gentle landscape of vineyards and woods.  Our hotel is located in the centre of this lovely town with its black and white buildings leaning over the narrow cobbled streets which eventually lead to the riverfront, the River Vienne, a tributary of the Loire.
•    Easy walking distances through beautiful scenery
•    Wine tasting at one of the many Caves of the region
•    Free day options include a river cruise, visiting some of the other Chateaux of the region, exploring Chinon or visiting the local castle
•    Just sit in the typical French square, glass of wine and watch the world go by
•    Our friendly hotel is in a historic old building but with modern comforts
Discover our holiday in Chinon
Kenmare
Kenmare, known as the Emerald Isle, has a warm welcome to a multitude of visitors with wide ranging interests, from ancient relics, legends of fairies and leprechauns to immersing in the unique Irish culture, music and dancing.  Kenmare is located in the south of the well-known Country Kerry and has already some established walking routes and trails, the 'Ring of Kerry' and the 'Beira Way'.  The landscape is lush and green and with beautiful bays, coastal views against a backdrop of mountains, and the Killarney National Park;  it could not be a more perfect location for a walking holiday.
•    Our comfortable 3-star hotel is within easy reach of Kenmare's colourful shops, pubs and attractions
•    Hotel's facilities include a wellness centre and indoor swimming pool
•    Lots of popular free day options such as seal watching cruises from Kenmare pier, the beautiful gardens of Derreen and lace making along a Heritage trail
•    Dining out twice a week; one with storytelling, music and dancing
Discover our holiday in Kenmare
Remember you'll get 5% discount off your accommodation in Europe when you book a group of 8-14!
Top offer - celebrate New Year's in Wales
We have limited space to accommodate a small group this New Year at Craflwyn Hall  - a stunning and peaceful location on the edge of Beddgelert village. There are superb walks right on the doorstep, with the local mountains of Snowdon and Moel. The village is known for its great New Year's Eve celebrations if you like a lot of local colour and plenty of celebration. Gather on the bridge and watch the fireworks at midnight and join the locals as they let down their hair and celebrate the coming prosperity of a new year. Of course, if you choose to stay warm and cosy at the house to see in the new year youll be sure of a range of evening activities and festive cheer with other guests and our wonderful HF Holidays' team.
Guided Walking around Snowdon - staying at Craflwyn Hall
29 Dec (5nts) £599pp*
•    Limited rooms available!
•    Maximum capacity - 13 places
•    Half-price for a premium room upgrade!
•    1 x free place for the organiser if you book all 13 spaces
Christmas at Snowdon
We also have the opportunity for a group of up to 30 to enjoy Christmas together on Self-guided Walking break from 23 Dec (4nts). Bookings can made for sole use or shared on full board basis.
Book now and get a special price from £499pp*
*Premium room and under occupancy supplements will apply.
Great group offers this summer
Thinking of organising a last minute group holiday? Get 1 free place when you book a group of 10 or more on selected breaks in July! 
For more details call 0345 470 7557 or email us
Walsall Association National Trust visit Derwentwater
Janet Clews from the Walsall Association National Trust shares a story about her group's recent visit to Derwentwater:
"Our National Trust walks and walking holidays have the reputation for good weather. This year 48 members and friends travelled to the Lake District on a glorious sunny Monday for a 4 night break at the HF country house on the shores of Derwentwater. After afternoon tea we met our three walk leaders who took us for a short walk around the village of Portinscale.
On Tuesday the weather was again fine and we had the option of three walks of 8 miles, 9 miles or 12 miles with varying heights of ascent with wonderful views. On Wednesday however the weather changed and the rain in the valleys was incessant and on the tops of the hills was horizontal for the rest of the stay. However the hardy souls continued to walk daily, coming back like drowned rats, but the numbers dwindled with some of us opting to join those who had come on a non walking break to visit the local attractions by car.
Our three leaders were excellent and kept us safe on the hills and provided us with evening activities. Everything at the hotel was first class, the staff were efficient and friendly and the food was to die for especially the last night when they put on a 7-course meal highlighting local produce.

Next year we have already booked to go to the Freshwater Bay on the Isle of Wight in March. Booking early has ensured we can get the date and rooms we need for our group!"
Tell us about your group holiday and you too could receive a 6 month subscription to Country Walking Magazine just as Janet has!