Details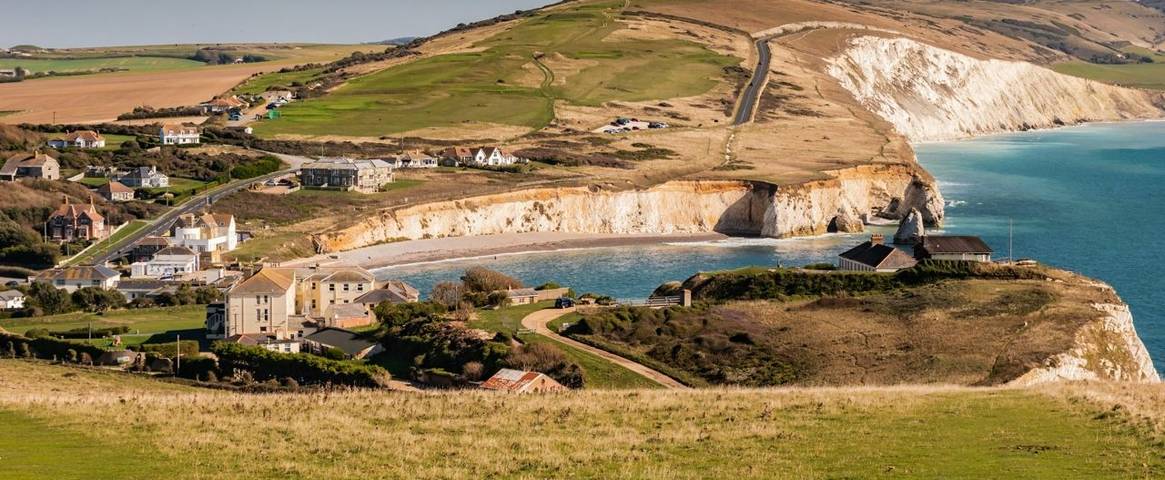 With the end of the summer drawing closer the Groups team are now in full planning mode to take our exhibition stand out on the road and meet more Group Organisers.
With events booked in Warrington, London and Birmingham over the coming months we'd love to get the chance to meet you to discuss your future requirements or even just to put a face to a name!
Register now for Group Leisure and Travel Show in October and we'll even organise VIP access to the Premier lounge. Read on for more details...
For any of you still planning breaks into your winter calendar we've got some great offers for walking in the UK as well as Europe in this months edition, but don't leave it too long to decide as we're busier than ever and offers are now very limited.
A whistlestop stay in Dolgellau
Our Groups Specialist Sales Manager, Helen Mulry (right), enjoyed a short stay at Dolserau Hall and brought along her friend to experience the HF atmosphere - her first time on a HF holiday.
"I found myself with a rare gap in my social calendar on weekend 4 August and took the opportunity to get away for a couple of nights and visit Dolserau Hall in Dolgellau. When I started working for HF Holidays 12 months ago I was adamant I'd get round to all 18 houses in the first year = fail! Life just gets in the way and so far I've managed 6! So this weekend I roped in my neighbour and close friend Sarah who is also a lover of the great outdoors (but more used to exploring on two wheels) to join me as she'd never been on a HF Holiday.
The journey took us 3.5hrs from Bedfordshire. With the sun shining we took the roof down to breath in the fresh country air and enjoy the stunning views. Arriving in plenty time to freshen up ready for dinner we were wowed by the views from our bedroom window and contemplated our plan for the weekend. If I'm honest it's been a while since I've got out of the office so we thought it best if we explored at our own pace! There were ample choices at the Discovery Point and we opted for a short walk in the morning to leave us time to explore further afield by car in the afternoon. We only had one full day to cram in as much as we could of the local area as we had to return on Sunday, otherwise we'd have loved to have done more.
On the Friday evening we joined the previous weeks walkers on their final night of dinner. What a treat! The 6-course taster menu available weekly and designed by Chef Sean and his team was a real feast for the senses. All local ingredients, presented with care, tasting amazing and introduced by the dining team with a little history to accompany each dish. We were all struggling by the time we retired to the lounge for cheese and biscuits!
With 26 guests holidaying on this break it was wonderful to hear the mix of accents including American, Canadian, German, Dutch and UK over dinner. International friendships had most definitely been made during this week! Following an hour or so of after dinner drinks and pleasant conversation with leaders and guests we headed to bed to ensure we'd be fresh for our day of exploring on Saturday.
On Saturday we set off under blue skies on our 2.6 mile Torrent Walk a short but delightful entry level walk (which was actually offered to guests after they checked in on Saturday to familiarise themselves with the local area and be introduced to fellow walkers). Sarah and I took our time probably using too much of our breath to catch up on girly chats than focus on the completing the walk in any record time!
Walking through woodlands and with a gradual accent alongside the gorge of the Clywedog river it really was pretty. The temperature was perfect for walking too within the shelter of the woodlands.
Never one to miss an opportunity for a cuppa and cake we stopped off at a lovely little tea room en-route and met the owner who is always pleased to see HF walkers in need of refreshments. She makes all her own cakes and they are delicious! You can't miss her as her property is marked on the walk route and if she's open there will be a chalk board outside detailing all the wonderful treats on offer that day!
The clouds began to gather while we were finishing our drinks and we decided it best to make a move before we were caught in a downpour... to late! The heavens opened, so we picked up the pace and took shelter in the Church of St Marks, also marked on the route. It's one of the finest and most complete Arts and Crafts Churches in Wales, now redundant but looked after by the Friends of friendless Churches. The rain showed no sign of stopping so we popped on our waterproofs and decided to head back to the House for our picnic lunch and dry off before exploring further in the afternoon.
Luckily for us no sooner had we finished eating the weather perked up and having asked one of the housekeeping team earlier for recommendations of a good beach to visit, we took a 30 minute drive to the coastal village of Aberdovey which sits on the northside of the Dyfi Estuary. We weren't disappointed. Cute multicoloured houses stretch across the seafront providing a great picture postcard photo opportunity and a long golden sandy beach made for easy walking, although we did have to watch our step as there had been a huge number of jelly fish washed up which we examined in fascination. Some were the size of dustbin lids! On asking, they are a common sight in this area so check before you take a dip! We visited the RNLI lifeboat station and shop and couldn't resist a little retail therapy from the number of boutique shops on the seafront before heading back to the country house for dinner.
Saturday evening saw the start of a new walking week so we had the pleasure of dinner with the new arrivals and interesting dinner conversation with three independent travellers who had varying experience of HF Holidays. One long-standing HF member, a 2nd timer and a new guest. By the end of dinner friendships had already been formed and walking partners found for the following day.
For those taking part in the guided walking on Sunday there was a 9, 11 and 12 mile option available. Unfortunately for us we had to return to the realities of family and housework on Sunday!
As on all HF holidays you have the choice to join in the evening activities or do your own thing, no pressure at all. Sarah and I opted to waddle back to our room after another wonderful meal and enjoy dressing gowns, green tea and a chick-flick and make the most of an early night without the interruption of husbands, children and pets all looking for attention!
We both agreed our visit was far too short, but for Sarah who had never heard of HF Holidays, she came away enthused by what she'd experienced and keen to tell everyone she knows that they need to book on a future break. She is also looking to book next year as her boys love the outdoors too and it's a great way to make family memories. As soon as the 2018 UK Walking brochure is in print I have several requests for copies!
As for myself I was reminded of all the things that make HF Holidays so special. Stunning locations and excellent walks. Great facilities for walkers (the drying room came in very handy!)
Dedicated staff who's number one focus is to make your stay as comfortable as possible. Delicious food and lots of it! And the chance to spend time in fantastic company with like minded people and make new friends.
I've now planned a weekend break to Lulworth Cove in September before my diary gets too busy and I can't wait to do it all again – perhaps I'll see you there?!
---
Freshwater Wins Gold
Making a sterling commitment for a greener and healthier planet; we embarked on getting all our houses graded by Green Tourism, and we're delighted to share with you that Freshwater Bay House has been awarded Gold Status!
A massive congratulations to the whole team at Freshwater Bay House for making this possible; everyone at HF are massively proud of their accomplishment. We are dedicated to making Freshwater Bay House an outstanding base to stay at, whilst you explore the Isle of Wight. 
Gold is the highest and most prestigious award from Green Tourism and is a reflection of our continued attitude of how we our making dedicated steps to make a positive impact on the local and global environment. We love the great outdoors, guests can be reassured we would do all we can to preserve mother nature.
---
Group Stories
Considering making your first group booking; after 11 years from arranging and booking her groups with HF Holidays', Jeanne is now retiring from her role - Jeanne shares how simple she found it!
"After 11 years of arranging group holidays I am 'retiring' and handling over to someone new. This got me thinking how there must be lots of potential new organisers out there who could do with a few helpful tips to get them started. It's quite simple really as long as you think through a few points before you start...
When you call or email the Groups department you need to tell them what you want, which will speed the process up considerably!
Top 10 tips
Which Country House are you interested in? (Best to have a second choice in case they are full)
Which month, or date and number of nights? (Again, a back up choice is a good idea!)
Number of people and number of single rooms needed
What activity do you want - guided walking, self-guided or a leisure activity (or a combination of them, you're not all expected to do the same)
Dietary requirements - not required straight away when you book, but important to know for your rooming list
Do your group members have their own insurance, or do they want HF Holidays insurance (again, they'll need to know before payments are made and add this information to the rooming list)
Which of your group are already HF Holiday members? (Its worth considering membership if more than 10 of the group are not members as the minimum investment is £100 and non member fee is £10pp anyway, then anyone travelling as part of the group in future will benefit from the membership)
Mode of transport - if planning to travel by coach, do check with the team for the drop of/parking arrangements at your chosen Country House
Do you have any special requests for private use of a public room, sit down lunches, use of house equipment for your own private meeting or celebration - make sure this is discussed before booking as you don't want to be disappointed if unavailable down the line
If you've got a favourite location and date you want to book its advised to advance register – you can do this for several seasons in advance so you get first refusal on dates and locations to keep your group happy!
The team will talk you through the timelines for payment and paperwork, then they'll be a lull in administration before final payments are due (and there might be a few amends to members travelling in between). Before you know it, you'll be on holiday having a fantastic time with great walks and activities daily, super food, a great nights sleep and creating lovely memories for your group.
Over the years I've talked to a lot of staff in the groups department and all have been friendly and keen to get the holiday off to a good start. The systems have changed over the years with emails and a dedicated groups executive to support us which has worked extremely well. I'm sure these pointers will help my replacement no end. Its been great dealing with you over the years and I'll miss it, but I will still be joining the group holidays for as long as I can!
Best Regards
Jeanne"
Tell us about your group holiday and you could receive a Walkers Mug!
---
Register now for a Premier lounge visitor upgrade
I am delighted to inform you that as a HF Holidays group organiser you can receive a free upgrade to Premier lounge visitor status at the Group Leisure & Travel Show for a limited time only.
Not only does this entitle you to free show entry and free parking, it also grants you exclusive access to the Premier Lounge, where you can relax away from the bustle of the exhibition enjoying free refreshments and a light lunch.
If you have not yet registered to visit the show then you can register FREE as a visitor simply by clicking the link below If you have already registered to visit the show, please advise us to receive your VIP upgrade.
https://www.onlineregistration.co.uk/shows/glt/17/regglt.php?source=hfholidays
Now in its twenty first year, the GLTS has firmly established itself as Britain's premier group travel and coach tourism show. The GLTS takes place on 12th October 2017 in hall 18, NEC Birmingham, and offers plenty of new ideas, inspiration and advice along with great offers for your group available from our wide selection of exhibitors.
Our free seminar programme is once again full to the brim including historian and presenter expert Dan Cruickshank, travel expert and journalist Simon Calder, gardener and TV presenter Chris Beardshaw and news broadcaster Nicholas Owen.
More information about the show can be found at www.grouptravelshow.com.
Naturally should you have any queries or questions please do not hesitate to contact us.
We look forward to meeting you on stand 419 at one of the most important and fun day in the group travel calendar.
Kind wishes
The Groups team 
Register by 1 October 2017 for VIP upgrade
Top Offers
Spring & Winter Walking
The ever-changing UK countryside takes on a unique beauty when the seasons change. Our spring and winter breaks offer a choice of two walks, specially selected for the season, and will include a hot lunch in a cosy pub or tearoom.
Guided Walking
Choice from 3 guided walks per day and a picnic lunch
Self-guided Walking
Choose local walks from our Discover Points in each Country House and enjoy walks at your own pace with a picnic lunch
Available for groups of up to 28 subject to availability. New bookings only. Based on 2 people sharing a standard room. Full board from dinner on arrival until breakfast on departure.
Call the Groups team on 0345 470 7557 or email us to book.