Details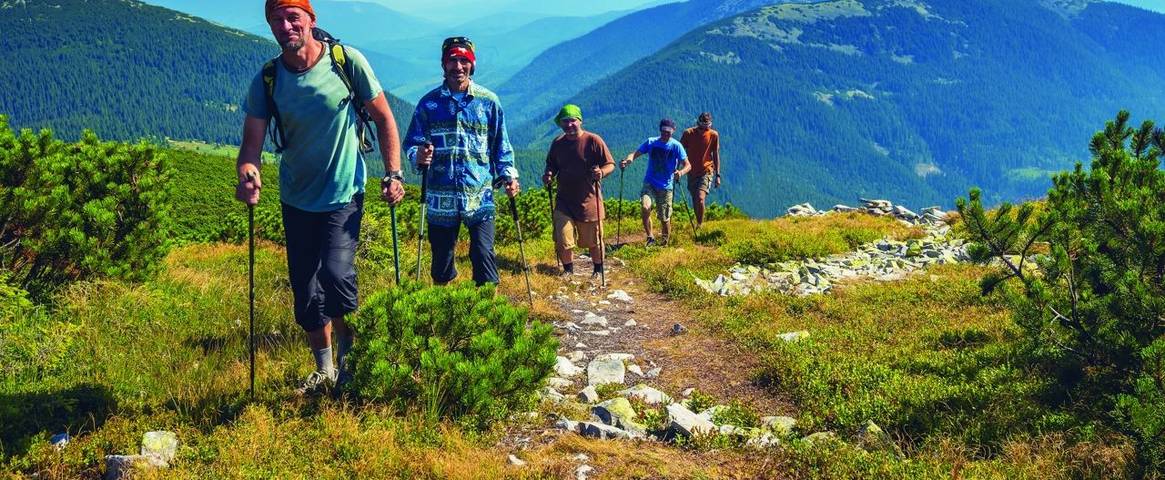 The Beast from the East and Storm Emma have been causing havoc on our roads this week – so what do you do when your car refuses to move off the drive?... get on your boots and go for a wintery walk!
We've had some great photos sent in from our country house teams showing just how beautiful our British countryside and coastlines are despite the harsh weather.
We'd love to see more – feel free to share your groups' winter walking snaps with us emailing 'groups@hfholidays.co.uk'
With many of our Spring & Winter Walking holiday programmes now in operation we're sure everyone will be taking full advantage of those cosy pub or tearoom breaks and perhaps even a sofa by an open fire during their lunch stops!
If you love walking in this seasonal weather do get your group request in for Nov 2018, Feb & March 2019 as these breaks have been extremely popular this year.
If you are currently stuck at home, you could make one of our monthly recipes for dinner this weekend – we'll sure it'll go down a treat!
Whatever you're up to this weekend, make time to read groups enews & stay safe & warm.
Exclusive Group Organiser offer
Newfield Hall, in beautiful Malhamdale, is geared to the needs of groups.
If you've never planned a group holiday to this inspirational location you can take advantage of this exclusive offer to 'try before you buy' and explore the wonderful national park and surrounding area using our detailed route maps from our Discovery Point.
Self-guided Walking at Malhamdale:
3 Apr (3nts), full board, £50pppn sharing a twin/double room
To check availability or to book at this special rate please call the Groups team on 0345 470 7557.
*Limited to 1 x Double / Twin room in the lead name of the group organiser on a sharing basis. Single occupancy not available on this offer. Further rooms can be booked on our best available rate as advertised on our website.
Autumn Group Sale
Discover the best walks in the UK, get outside and enjoy a full day's walking and leave all the planning and navigation to us; it's what we're best at.
For a limited time only, grab a Guided Walking holiday with savings up to 40%. Book by 7 March 2018 to receive these great offers:
Plus standard group benefits including:
Free room upgrade for organiser
1 x free place in 15
Half price premium room upgrades for group members
Self guided options may be available on these selected dates - call for availability and prices.
Terms & Conditions: Available for groups of 10+ subject to availability. New bookings only. Based on 2 people sharing a standard room. Full board from dinner on arrival until breakfast on departure. 
Call the Groups team on 0345 470 7557 or email us to book. 
Top Offer
Last chance offers for a spring group getaway. Save up to 50% off Guided Walking in the North York Moors:
Call the Groups team on 0345 470 7557 or email us to book.
Group stories
Ann, along with her walking group recently visited our country house Derwent Bank in the Lake District. Ann leaves with high impressions of Derwent Bank every time her stay ends; she shares her latest adventure and why she and her group always return: 
Derwent Bank November 2017
"Our walking group have been holidaying at Derwent bank for the last 18 years. 
Mariano and his team always make us very welcome, and of course the house has an excellent boot room and drying facilities.  We started with a group of about 20 but now regularly have over 50 with a waiting list of people wanting to join us. 
We originally chose a date in early November hoping to catch the autumn colours, and most years we have not been disappointed.  But over time we have also been privileged to walk in the snow, in bright sunshine, on mild days, wet days, in floods, and even above the clouds. We have seen a Brocken spectre on more than one occasion, the most memorable being on Ullock Pike a few years ago. The self-guided holidays have included many of the tops in the northern lakes over the years, and we also venture down to Ambleside and the Langdales from time to time.
There is something on offer for a wide range of abilities from Wainwright baggers to those wanting a gentle stroll around the lake. Our evening entertainment used to include a table tennis tournament but sadly this facility is no longer available, so we have a dominoes tournament instead, and everyone enjoys the ceilidh on the last evening. Long may it continue.  Ann Laing"
If you want to feature your groups story into our monthly e-shots, send your story to the Groups team - you could win a HF Holidays exclusive walking mug!