Details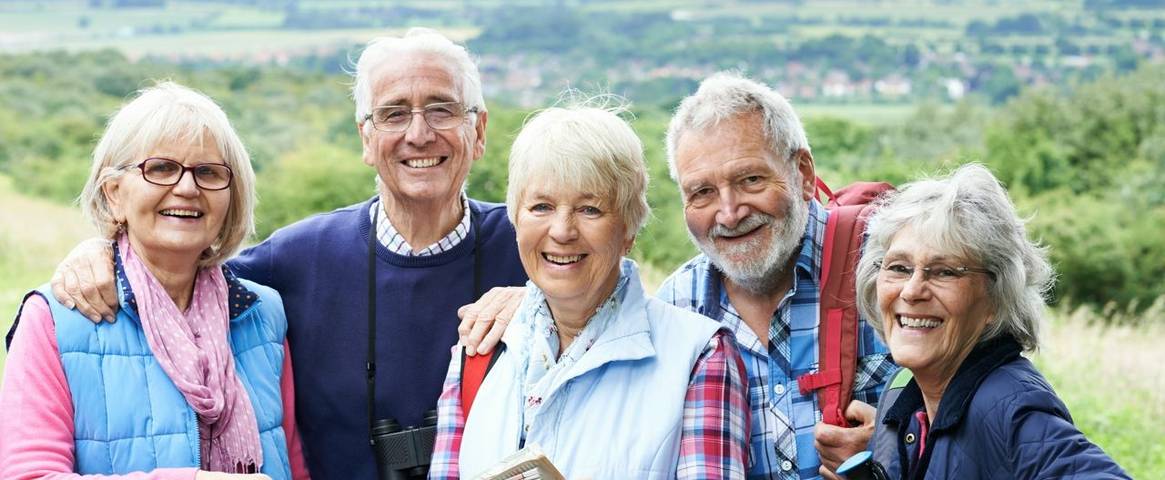 Its a bumper month of offers for Groups!
As you have registered for our monthly newsletter you'll always get first refusal on great group offers - and they don't get better than 50% off! But you'll need to be quick as there's limited locations and dates available. You might find it difficult to get a large group together at this stage for 2017, but you only need 10 of you to take advantage of these great deals – surely within your club or circle of friends and family you can find enough interest to take a break this autumn?
If you're looking for a more challenging walk we've got 20 great ideas for you to consider while planning a new trip, plus highlights of some great new destinations on offer for Europe in 2018. Engagement and feedback from you is growing every month and we thank you for sharing your feedback and holiday stories – please keep them coming because there are still some Country Walking magazine subscriptions to be won!
Group Leisure Awards - voting ends 3 July!
This is our last call to all Group Organisers, if you haven't already voted please do as voting closes on 3 July 2017! Remember if you LOVE what we do please take the time to vote for us in one or more of the following categories:

You can help raise our profile to other groups who may be considering visiting us in the future, help us to know you value what we offer and give the Groups & House teams a great boost to know that they are valued by you too.We thank you in advance for taking the time to vote for us...it really means a lot!
---
Did you know we're officially gluten free accredited
At HF Holidays we continue to create a fantastic, safe environment for our gluten free guests and have achieved the official Coeliac UK Gluten Free Award accreditation - three years running! We give credit to all of the houses that took part in this round of audits, but also to all of those who have continued to create a safe environment for our guests as well as accompanying other guests with their dietary requirements. We take great pride in caring for our guests and take massive responsibility with your trust; therefore you can continue to rely on us to provide you with delicious meals.
Our Country Houses offer an excellent selection of home-cooked menu choices for all meals as well as gluten-free packed lunches and snacks.
HF Holidays' 19 Country Houses are all in outstanding locations right in the heart of the countryside with fantastic walks right on the doorstep.
For more information call 0345 470 7557 or email us
---
Some exciting news to share with you
If you remember from last month's issue, we told you that our country house Monk Coniston in the Lake District achieved a Gold status from Green Tourism. Following this, we're also proud to announce that Larpool Hall in Whitby was awarded with Silver status and Harrington House in Bourton-on-the-Water achieved Bronze - making it great year for HF's sustainability goals!
2017 has been a great year for HF Holidays and we're proud of what we've achieved so far. But the work doesn't stop there, in fact, we're working towards to bigger and better things which is why we have to something to share with you in our latest press release.
---
Success stories at HF
Rhodwyr Llŷn Ramblers Holiday Group
Noel Davey, Club Secretary of the Rhodwyr Llŷn Ramblers Holiday Group, stayed at our Freshwater Bay House with the rest of his group and they were thoroughly pleased with the service the staff provided. This is what Noel had to say about our walking break in Freshwater Bay:
"35 members and friends of the club enjoyed a wonderful week at the HF country house at Freshwater Bay on the Isle of Wight. On each of five days there was a choice of three walks of varying difficulty, led by members of the party,  covering an excellent cross-section of the island's delightful countryside. The walks combined magnificent stretches of open downs, spring woodlands and coastal scenery, including the iconic white cliffs and 'The Needles' on the western tip. Most of the group walked a total distance of between 35 and 65 miles over the week. Apart from the rain on the first two days, the weather was good for walking - dry with occasional sunshine. Some hardy souls braved the brisk easterlies to make regular use of the 'heated' pool at the hotel. On the 'day off' half the party visited Osborne House, whilst others relaxed or looked around other local attractions such as gardens and Carisbrooke Castle. The accommodation and service met their usual high standards. The plentiful meals were superb, offering plenty of opportunities to indulge in conversation and overeating in equal measure.  The evenings were enlivened by a full programme of diverse and convivial entertainments devised by members."
Tell us about your group holiday and you too could receive a 6-month subscription to Country Walking Magazine just as Noel has!
To find out about your next adventure call the groups team on 0345 470 7557 or email us