Details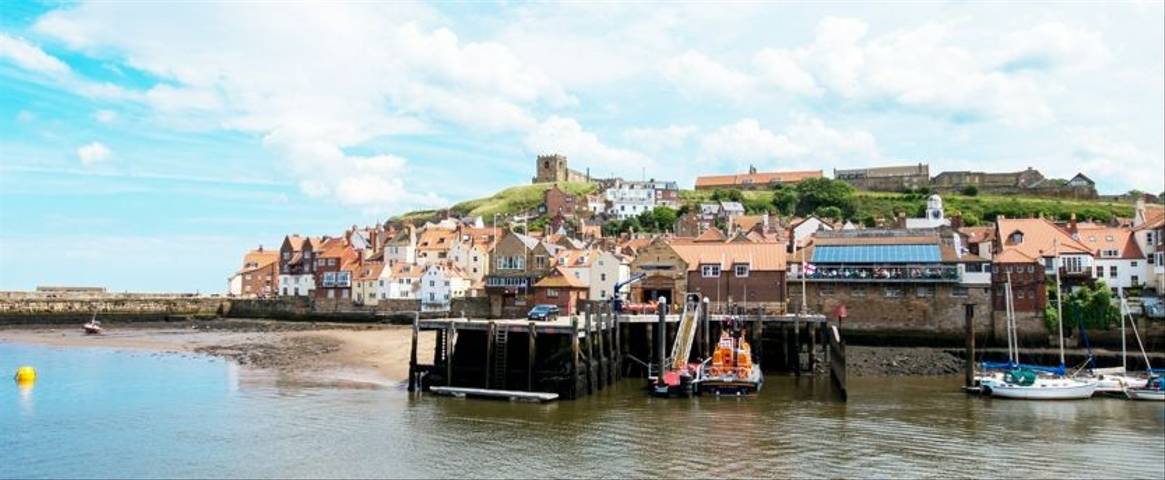 Welcome to this month's Groups E-News. British Summer Time is officially here... (yes, really!) Now the clocks have gone forward we can all enjoy longer evening walks or outdoor activities and what better place to do this than in the company of like-minded people on a HF Holiday!
As a Group Organiser you probably spend a considerable amount of your time looking for new social ideas to keep your members engaged. We can help make that research a little easier for you this month by offering a selection of familiarisation nights for you (as the organiser) to experience one of our country houses.
If you're looking to explore further afield with your group, give our blog on the Balearic Islands a read. it provides great detail into the island's wonderful characteristics and walking opportunities.
There's a selection of 'last chance' offers for autumn (for those of you who still have room in your social calendars to get away with a group of 10+), recipes to make your mouth water if you're entertaining over Easter and some lovely group holiday feedback from the Broughton Yoga Group.
Plus, we've been nominated for an award for the third year running and we need your help to win it!
Until next month, enjoy the read and we look forward to welcoming you and your group on another HF Holiday soon.
Group Organiser educational trips
This month we have a selection of familiarisation dates for you to take advantage of to help you with your future planning of group breaks.
All are 1-night stays at the special rate of £49ppnn in a classic room and would include dinner, breakfast and we'll also add in a packed lunch for your departure day. Subject to availability you can upgrade to a premium room for just £10pp supplement.
Bookings must be made through our group sales team by telephone and the offer is limited to 1 x double, twin or single room subject to availability.
This is a great opportunity for you to explore a new area of the country and try out some walking routes from our Discovery Point or visit local attractions to build itineraries your group will enjoy.
To check availability or to book at this special rate please call the Groups team on 0345 470 7557.
*Offer is limited to 1 x double, twin, or single room, subject to availability. You can upgrade to a premium room for just £10pp supplement, subject to availability. Further rooms can be booked on our best available rate as advertised on our website.
Discover our short break offers
There's still a chance to enjoy great savings on short breaks for Guided Walking. Click the link and grab the best deals today!
Group stories
We have many loyal groups who return year after year and they aren't just walkers! The Broughton Yoga Group give an insight into how our country houses can be used for groups needs. If you are a special interest group considering a new venue for your next group trip, or a walking group considering Newfield Hall – read on!
Yoga retreats at Newfield Hall
"I would like to express our thanks from the Broughton Yoga Group for another wonderful weekend retreat in February 2018 at Newfield Hall.
From the moment we came through the entrance and up the drive, the peace and tranquillity of Newfield Hall came into being, the start of another amazing weekend.
As always all the staff were so welcoming and dealt with all our requests, including our dietary preferences with patience and understanding. The atmosphere in the Hall was so calming and peaceful that the benefits of the retreat actually start even before we commenced any yoga or medication classes.
The Penygent room was cleared of all furniture for us to use for our yoga sessions. (If there are too many of us to fit in that room then the dining room is reorganised so that we can use that room for some sessions as well but again this is always completed for us willingly and without any fuss.)
We organised our own yoga teacher Jay Rossi from Nottingham, who is a wonderful teacher. After our first retreat at Newfield Hall in 2016 Jay was so impressed with the facilities, staff, atmosphere and the surrounding countryside that he has wanted to hold at least two retreats at Newfield Hall each year, often bringing his own students from all different parts of the UK. Jay holds other retreats at different venues in the UK, but always states how much he enjoys holding a retreat at Newfield Hall.
At the end of our February retreat everyone had enjoyed it so much, extolling the benefits and how well they all felt mentally, physically and spiritually that most of the bookings for the November retreat are repeat bookings. Proof of how much everyone enjoys Jay's yoga retreats at Newfield Hall."
If you want to feature your groups story into our monthly e-shots, send your story to the Groups team - you could win a HF Holidays exclusive walking mug!
We need your support - vote for us
If you love what we do and the holidays we provide, please support us by naming HF Holidays as Best Activity or Adventure Tour Operator at the Silver Travel Advisor Awards 2018. HF Holidays have won the award two years in a row, we're looking to make it a third!
We thank you in advance for your votes!