Details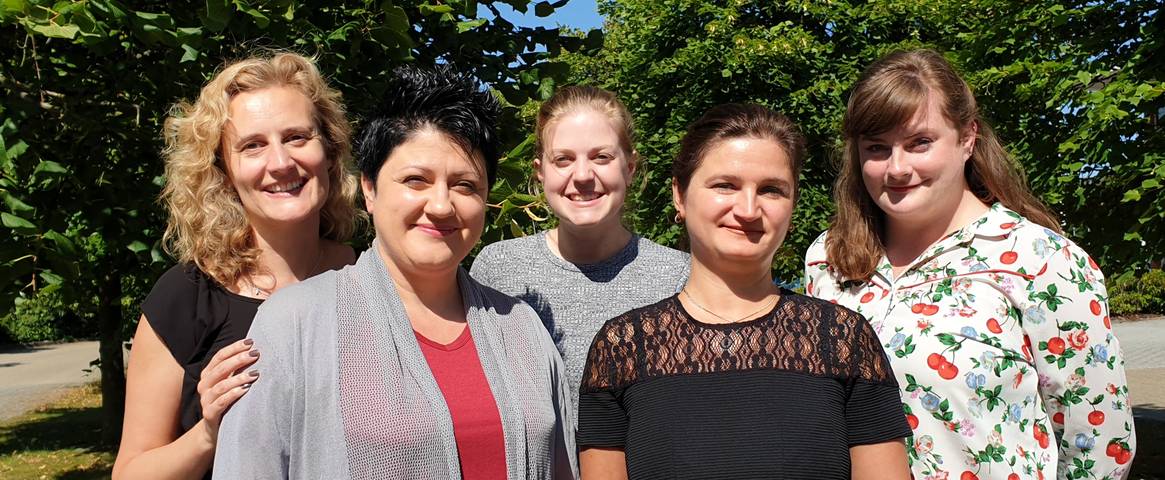 As the 2017 holiday season draws to a close for another year you would think the HF Holidays' groups team would be winding down for a rest...never!
With the launch of our new walking and family brochures for 2018 this month, our keyboards and telephones are red hot with new enquiries!
If you haven't ordered your copies there's a recap of the brochures available to request below.
Many Guided Walking group dates are now sold out for 2018 and we're already taking advance registrations for 2019 and 2020 for groups who have been unable to secure their first choice next year!
In other news this month, the team have been celebrating retaining a key award at the recent Group Leisure & Travel Awards. Voted for by you, our customers, this means so much. Thank you for taking time to share your views.
Over 400 groups have travelled with us this year and we know how much you enjoy your holidays by the loyalty you show us year on year, but one little request from us - we'd love to hear from more of you when you return home. 'Group Stories' is always the most read article on these montly eshots - and as a thank you, if we print your story you'll win a HF Holidays exclusive walking mug, great for enjoying a steaming hot cup of tea on a cold winters day!
---
2018 Brochures OUT NOW!
Don't forget to order your 2018 brochures, there are so many exciting holidays available for groups in 2018!
Call the Groups team on 0345 470 7557 or email us to book. 
---
Group Stories
We recently had a group visit from across the pond, the 'hiking' group Northwest Passage Hiking Company from Canada stayed at Monk Coniston.
Mr Ken Walker has put into words his HF experience with the group...
"We dubbed our dozen North Americans as the Northwest Passage Hiking Company. Our guide, Mel, informed us that on the Island one walked rather than hiked. And so our education began. We walked, talked, thought, contemplated, laughed, saw, and savoured every day in the hills and night in the pubs.
Our other guides, Cath and Bel, exposed us to "elevensies"- God help us if the Russians get this technology - what a wonderful invention! The staff put out marvellous snacks and lunches for each days' walk and elevensies were like a practice lunch to be consumed on a south facing hillside.
Our arrival into the surprising gardens and history of Monk Coniston imparted a sense of scale to us. You've likely heard the saying, "North Americans think 200 years is a long time and Europeans think 200 miles is a long distance" - we saw the living history in the gardens and towering trees that left us humbled. We also saw wildlife and plenty of mildlife (sheep and the remarkable Banded Galloway cattle).
Writings of Ruskin, Jeffries, MacFarlane, Potter, Wainwright, and Wordsworth propelled us to the recesses of the country and the beauty of the Langdale Valley. We felt the sting of 50-knot winds on Old Man of Coniston where "arduous winds may impede forward progress".
Nothing beats the sublime feeling of going to bed physically tired each evening. Spending a week moving ourselves at three miles-per-hour was a wonderful antidote for lives lived in a rush."
Interested in booking this holiday? Call the Groups team on 0345 470 7557 or email us to book. 
If you want to feature your groups story into our monthly e-shots, send your story to the groups team - you could win a HF Holidays exclusive walking mug!
Top Offers
Spring & Winter Walking
The ever-changing UK countryside takes on a unique beauty when the seasons change. Our Spring & Winter Walking breaks offer a choice of two walks, specially selected for the season, and include a hot lunch in a cosy pub or tearoom.
Self-guided Walking
Fancy discovering the UK's finest locations at your own pace? Then our Self-guided Walking holidays are for you. All of our houses have a Discovery Point packed with a huge selection of local walks for you to explore. Simply decide how far you feel like walking, pick your route card off the wall, lace up your boots and head off!
Call the Groups team on 0345 470 7557 or email us to book.