Details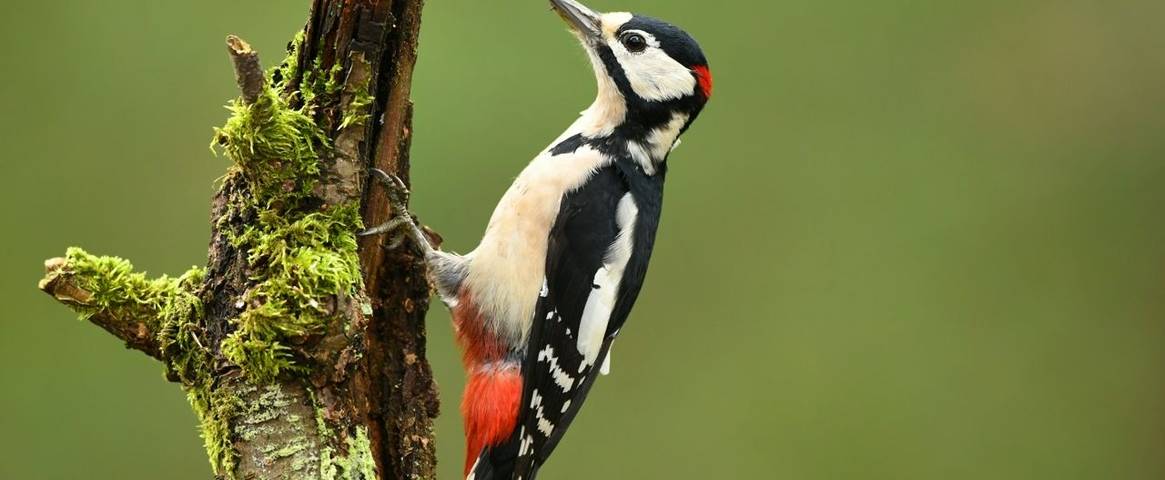 If you are lucky enough to have a garden or other outdoor space in view of your house there are a surprising number of species that you can spot just by looking out of the window – especially if you have created a bird feeding station. When not out walking, HF Leader Patrick Norris has been keeping an eye on his avian visitors and here gives us the lowdown on which birds you can spot in your garden, or on a local walk.
The long-tailed tit is a bit of a favourite of mine but not a bird I see very often in the garden. I do hear them though; they are often in small flocks and you can get pick out their quite high-pitched calls as they move around in the trees and unkempt hedgerows, constantly chattering to each other. They glue their domed nests of moss and lichen together using spider web, a work of art in the bird world I always think. The male makes several nests and it is up to the female to approve!
The coal tit is easily identified by the white stripe down the back of the head. When you put all the common tit species alongside each other, they are quite distinctive. When I first started feeding birds in my garden, I used a general mix, which included grain and black sunflower seeds. The coal tits were only interested in the sunflower seeds and they would simply empty out all the grain to reach the food they wanted. Fun to watch, but expensive in bird food!
The siskin is a surprisingly common bird but is seen more often in the west and north of the UK. In winter, they are more likely to be seen in the south and east. I saw my first one in Bishop's Stortford sometime in the 1990s. It is a member of the finch family, so a seed eater. If you look carefully at the photo, you'll spot a sharp and pointed beak. The female is less colourful than the male, but still a bonny and distinctive bird.
Despite there being loads of goldfinches in my village, I rarely get them on the bird feeders. The house sparrows dominate, and the goldfinches don't get a look in. It's a beautiful bird; gregarious and chatty, they flock together outside the breeding season. The song is delightful and in flight, the call is described as sounding like tiny bells. They are seed eaters; this one is tucking into a sunflower seed, which they crack open with their strong beaks. The collective noun for them is a 'charm' of goldfinches; most appropriate I think.
The great spotted woodpecker is a common bird in and around broadleaf woodlands. If you have a wood near your garden, you'll certainly see them scoffing peanuts, which they love. They nest in holes in trees, which they hammer out using their powerful beak. The male will create more than one and the females will check them out to see who has created the best residence. The males drum in spring, a fantastic sound as they work to attract females. They are also fearsome predators, cleaning out nestlings and battering their way into nest boxes. I once watched an epic battle between a female sparrowhawk and a great spotted woodpecker. The sparrowhawk won in the end but the woodpecker put up a good fight.
This handsome bird is a blackcap, a warbler and broadly speaking a summer migrant. However, more and more blackcaps are over-wintering in the UK now and it's not so unusual to see them on garden birdfeeders during the colder months of the year. They're great singers too and you will hear them calling in woodland and scrubby areas, especially during spring as they reach these shores. If you see a blackcap with a brown cap, it's still a blackcap – it's the female of the species.
Britain's favourite bird apparently (I voted for the hen harrier). The robin is a great bird to have in your garden; they can be very friendly, bobbing up close by when you are disturbing anything which might stir up their food (insects and worms are favourites). There has been lots of footage on social media of robins taking meal worms from outheld hands, a pretty cool thing to do. They sing sweetly and for much of the year as they hold on to their territories. They have been known to engage in some ferocious scraps with rivals, sometimes to the death. The large eyes of the robin means it gets more light earlier in the day, hence it is often the first one to kick off the dawn chorus.
The blackbirds are feeding young in the garden hedge and it's great watching them gather worms and slugs from the parched grass. They have a series of alarm calls, the cat alarm is a low frequency repetitive 'beep-beep', which gets me looking to shoo the predators away from the nest and hedge. By the end of the nesting season after maybe three broods, the blackbirds are exhausted and this male was flopped down in the sunshine, dust bathing and breathing what I felt was a sigh of relief that it was all over for another year. Both parents help feed the chicks (which is not the case in some species) but only the brown-coloured female broods the eggs. The slightly unfortunate Latin name for blackbirds is Turdus merula!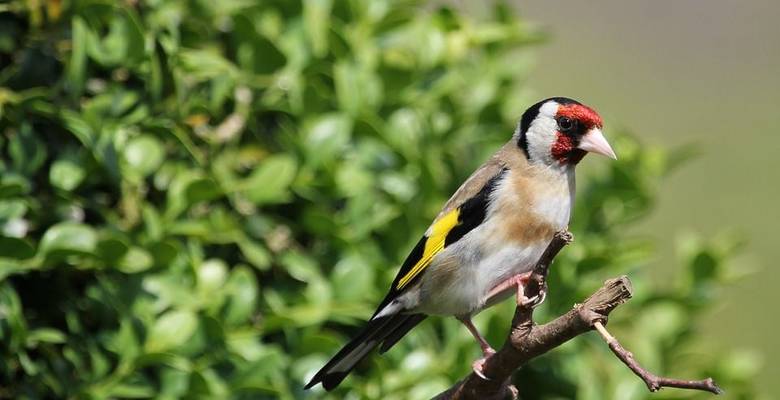 Explore Nature
If you want to delve deeper into British wildlife, join our Explore Nature tours. Knowledgeable leaders will take you to sites where your chances are high of spotting a range of species be that birds, butterflies, dragonflies, wild flowers or mammals.
Grab your binoculars