Details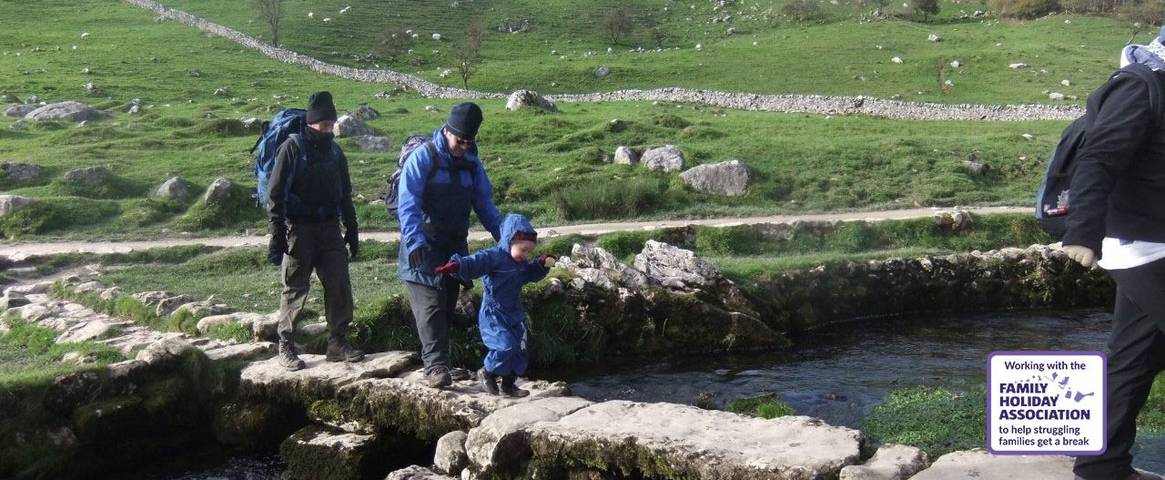 For many years, HF Holidays has worked with the Family Holiday Association providing holidays (Feel Good Breaks) to families who would not otherwise get to enjoy any sort of holiday due to their personal circumstances. It's easy to become complacent about how important holidays away are to our wellbeing; for the families involved, they can be a real lifeline.
These breaks give nominated families the gift of a break away in the outdoors. They also give the opportunity for them to discover the British countryside with their own and other families in conjunction with their support workers. For many families, it will be the only break away they've had in a considerable amount of time – or ever.
The breaks allow families to meet other people who are in a similar situation to themselves and to have fun together. They can try new experiences and visit new places. It's a chance for them to relax and leave the daily stresses and strains of life behind for a while – the ethos behind any holiday.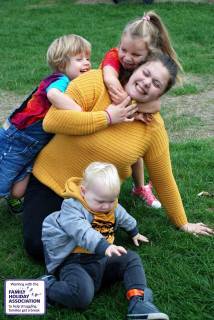 The 2019 Feel Good Break will see 15 families from the Newport area spending a long weekend at Nythfa House in the Brecon Beacons. They can look forward to gentle walks in the local area with plenty of refreshment breaks, fun activities both in the house and while out and about plus a plentiful supply of hearty food. There are standing stones to discover, caves and shake holes to wonder at and perhaps even a few dinosaurs!
On hearing about the latest Feel Good Break to be organised, Mariano – our House Manager at Derwent Bank - summed it up nicely:
"It feels really good hosting these Feel Good holidays, seeing how much the guests involved enjoy them and reading the testimonials – some really touching, especially those where people say the holiday has had a big impact, has brought them closer together and has even helped them with lifestyle changes. I'd like to praise the house teams and leaders who are committed to delivering these exceptional experiences – that's where the magic happens."
Mariano Marcos-Granados
We look forward to welcoming the families to Brecon in November.
About the Family Holiday Association
The Family Holiday Association is the leading national charity dedicated to providing breaks and days out for children and their families who are coping with some of the toughest challenges life can bring. Established in 1975, it has now helped over 50,000 families
More About Feel Good Breaks
To find out more about HF Holidays' Feel Good Breaks, go to the Giving Back page of our website.
Some of the families who enjoyed a Feel Good Break in 2018 took part in making a video about their experiences which is available to view on YouTube. The video really highlights the value of these breaks to the families involved.