Details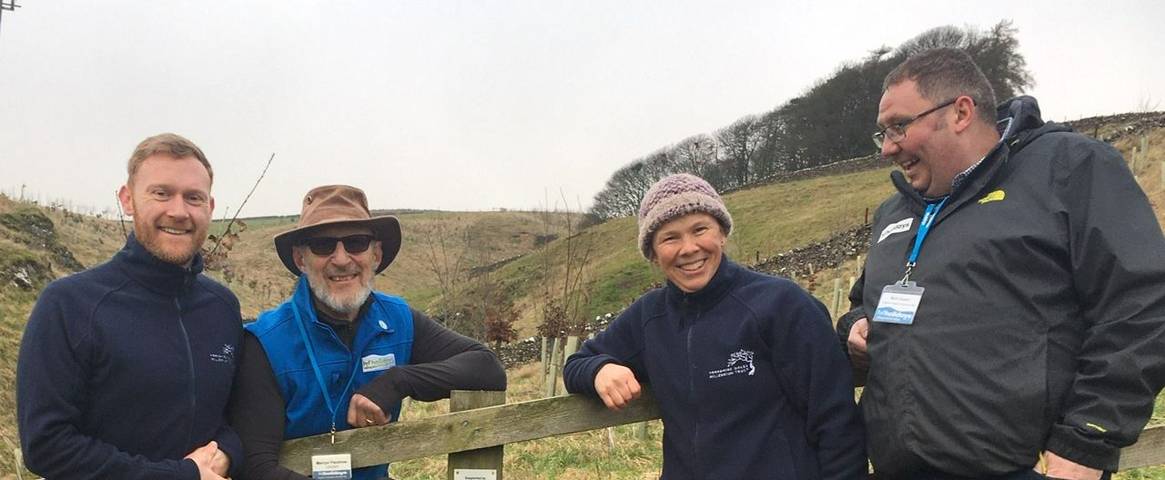 HF Holidays recently joined forces with the Yorkshire Dales Millennium Trust in order to plant 1,500 young native trees in and around the Yorkshire Dales. The project was funded with £15,000 from the Pathways Fund - HF Holidays' charitable fund. Trees play an important part in providing habitat for wildlife, slowing and reducing water run-off and absorbing carbon. It's estimated that 1,500 well cared for trees can absorb around 250 tonnes of carbon in 50 years – that's the equivalent CO2 emissions from 500 return flights from London to Italy!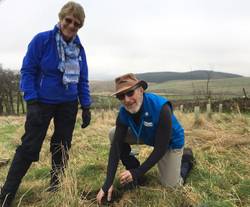 The trees are being planted as part of a wider project to create a unique area in Ormsgill Wood, close to Malham – the location of Newfield Hall, our country house in the Southern Yorkshire Dales. The area has several streams flowing through it which are tributaries to the River Aire so the species planted were chosen for their suitability to the wet conditions. Each sapling is planted with a tree guard to protect it from being eaten by rabbits or deer while young.
Mark Queen, HF Holidays Assistant House Manager at Newfield Hall, and HF Holidays Walks Leader, Mervyn Flecknoe met with Yorkshire Dales Millennium Trust (YDMT) Deputy CEO, Michael Devlin and Woodland Officer Carol Douglas, to install a small plaque to mark HF Holidays' contribution on 21 January 2020.
Michael Devlin, Deputy CEO, YDMT said: "Thanks to HF Holidays' support, Yorkshire Dales Millennium Trust can continue to support the people, landscape and wildlife of this special area. Your vital support not only helps to create new woodland but also brings people together to tackle climate change and enjoy the wellbeing effects of being outside in the countryside."
The partnership is one of the many strategies in place to support HF Holidays' plans to drive sustainability throughout the organisation and promote sustainable tourism.
To further support this worthwhile project, HF Holidays is offering a variety of volunteer days to the HF Holidays team in 2020.