Details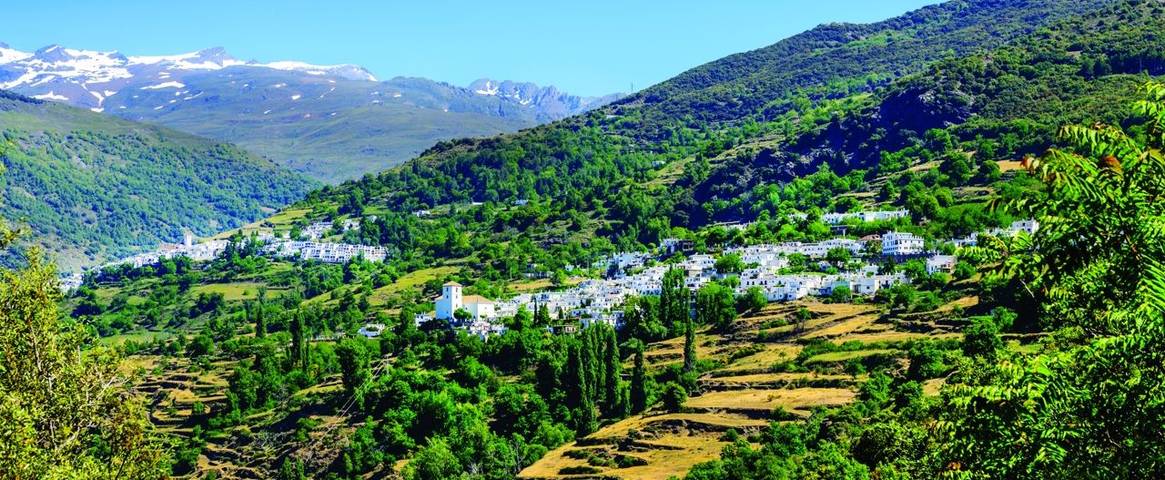 Capileira is a small village located in the province of Granada in Spain. Located in the Sierra Nevada mountain ranges, to get to the village can be difficult due to the swooping streets and steep hills. Being the largest village in the Poqueira Gorge, there are a wide range of activities that are well worth looking into. However, one of the biggest, most popular walks lies further away than the centre of the village.
Mulhacén is the highest peak in mainland Spain, and is higher than the Pyrenees, at 3,482 metres tall. On top of this, it is also considered to be the third most topographically prominent peak in Europe in Western Europe, with Mont Blanc and Mount Etna surpassing it. The name Mulhacén came from the penultimate king of Granada, Abu I-Hasan Ali, also known as 'Muley Hacén'; according to legend, he was buried at the summit of Mulhacén. When walking the routes of the mountain, various environments can be seen, such as pine forests and mountain landscapes from each approach. Therefore, to relax in the village after an arduous walk may be necessary, particularly to soak up the culture in Capileira.
All across Spain, bodegas are packed with delicious food and drink. Bodega, translated into English, stands for 'winery', meaning that production can be seen behind the scenes, usually in a traditional manner. Particular bodegas in the area of Capileira include the Bodega El Atroje, and the Bodega La Alacena, where their produced goods are offered on sale in the restaurants of the respective bodegas. Both bodegas are within 200 metres of the Finca Los Llanos hotel, meaning they are under a five-minute walk away. On top of visiting bodegas, the famed Pueblo Blancos ('white houses') can also be explored, where the names of some villages are historically significant, such as their Muslim origins or being a traditional agriculture town. The Pueblo Blancos is a wonderful visit and shows remarkable colour, as the stark contrast between the whitewashed walls and red roofs of the houses, densely packed together in the mountain.
Why discover Capileira...
To summarise, Capileira is an opportunity not to be missed. If you are interested in exploring the Spanish countryside, it is a prime destination to immerse yourself in the Spanish mountain ranges, providing a refreshing and relaxing holiday. Offering a look into the history of the village, the Museo Etnológico Pedro Antonio Alarcón exhibits local artwork, crafts and accounts from the 19th century, again plunging you into the history of the village.