Details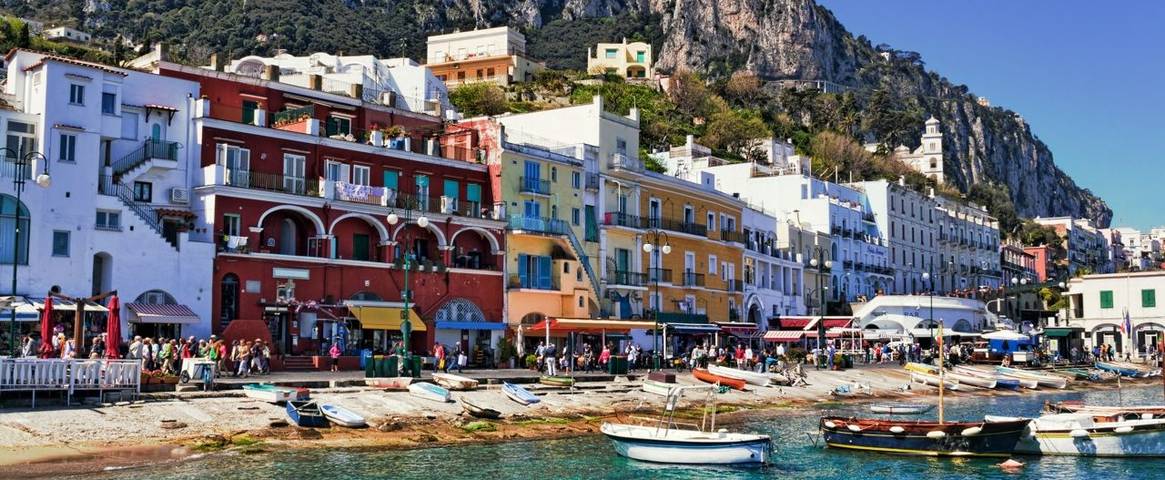 What do you want to get out of being away?
Whether you're looking to immerse yourself in another culture, challenge yourself to reach new heights on an adventure or relax with great food and great views, we'll always have the perfect holiday for you. Let us help you choose your next adventure.
Let's get started. What's your reason for travel?
For Adventure | For Culture | For Wilderness | For Islands | For History | For Food 
For Mountains | For Nature | For Cultural Contrasts | For Untamed Beauty
For Once in a Lifetime Experiences | For Coastal Charm
OR indulge in a World of WondersStill looking for more inspiration?These are a just few of our recommendations. If these destinations don't work for you, don't worry, we have lots of other wonderful ideas for walking holidays and adventures worldwide. For more inspiration, click through and explore! 
For Adventure

Peru

With incredible mountain treks, lakeside strolls and amazing journeys of discovery, this holiday is perfect for walkers looking for a challenge! Wind your way along the rim of the Colca Canyon, overlooking traditional Peruvian villages, and trek along ancient trails through the Sacred Valley to the fortress of Ollantaytambo. Seeing the Sun Gate and Machu Picchu has been the reward for adventurous souls for centuries – will you be next?

12nts from £3,499 per person 
Discover Peru > 

You could also try:

For Culture 
Cyprus

This lush Mediterranean island, with its unique climate and breadth of wildlife, has been home to various civilisations for centuries – giving it a cultural palette as diverse as the landscape. Stroll through charming villages, Byzantine ruins, the wild Akamas Peninsula and, on your dedicated sightseeing day, the picturesque villages of the Troodos Mountains. This enticing island also boasts a delightful array of wildlife including nesting green turtles on Lara Beach.

7nts from £899 per person 
Discover Cyprus >

You could also try:

For Wilderness 
Alaska

The vast Alaskan landscapes of towering glaciers, icy cold waters and snow-capped mountains really do put the wild into wilderness! The breathtaking Denali National Park alone  includes a dramatic array of vistas from lowland forests to snowy peaks, while the 13,123ft-high peak of Wrangell-St Elias looms over the imposing landscape. Take a relaxing cruise across Prince William Sound and enjoy spectacular scenery from the Alaskan Railroad train.

13nts from £3,899 per person
Discover Alaska >

You could also try:

For Islands
Portugal – Azores

The varied, colourful landscapes of the Azores provide the perfect backdrop to this stunning island chain. The mighty Mount Pico rises above the Azores archipelago, a towering volcano reaching up to the clouds. At the heart of Terceira, blessed with geological wonders and verdant landscapes, lies the coastal World Heritage town of Angra do Heroísmo.  Meanwhile, lush gardens of Furnas and stunning crater lakes of Sete Cidades await on São Miguel.

14nts from £2,399 per person
Discover the Azores >

You could also try:

 

For History 
South Africa

The rainbow nation is a must-see for history lovers thanks to its colourful, intriguing and often violent past – best  encapsulated by a visit to the fascinating battlefields at Isandlwana and Rorke's Drift. The rich history of the Zulus can be seen across traditional villages and the mighty Drakensburg Mountains, known locally as the 'Barrier of Spears', while nature lovers will enjoy spotting elephants, hippo, crocodile and birdlife on Lake Jozini.

10nts from £2,799 per person
Discover Drakensberg & Zululand >

You could also try:

For Food
Italy

The stunning area of Lake Garda, with its dramatic  landscapes, picturesque villages and tranquil blue waters, is also home to a mouthwatering array of cuisine that draws heavily on the region's diversity. The lightness and delicacy of the extra virgin olive oil, delicious fish straight from the lake, citrus fruits fresh from the lemon groves, and some sumptuous wines – let the local flavours and fragrances of the land take you on a culinary journey.

7nts from £999 per person
Discover Lake Garda >

You could also try:

For Mountains
Austrian Alps

Got a head for heights? Fancy pushing yourself further on your next break? With peaks over 9,000ft stretching high above the Tyrolean landscape, the Stubai Alps in Neustift are waiting for you to take them on! Use the area's excellent transport network to reach spectacular mountain summits and lush flower-filled valleys. In the evening, enjoy traditional Alpine dining in our excellent family-run partner hotel. 

7nts from £999 per person
Discover the Stubai Alps > 

You could also try:

For Nature
Madagascar

This enigmatic island boasts wildlife seen nowhere else in the world, majestic valleys and vibrant rainforests, making it a must visit destination for every nature lover! The jutting sandstone cliffs of the Isalo National Park, cascading waterfalls of Andringitra National Park and the lush, dense  rainforests  of Ranomafana National Park – these stunning areas have diverse ecosystems with endemic species including the iconic ring-tailed lemurs.

14nts from £2,999 per person
Discover Madagascar >

You could also try:

For Cultural Con




Vietnam

From its pulsating cities, to the serene countryside with its swirling rice terraces, this is a vibrant land full of life and contrast. Explore both ancient and more recent historical sites; sail the emerald waters of Halong Bay and experience bustling markets as we take in much of what Vietnam has to offer.

14nts from £2,999 per person
Discover Vietnam >

FOR UNTAMED BEAUTY




South Africa

Look down on the world from the top of Table Mountain; search for Africa's Big Five in Kariega Game Reserve and sample the delights of the beautiful Cape Winelands as you explore the dramatic wilderness of this iconic landscape.

12nts from £2,999 per person
Discover the Cape & Garden Route >

FOR ONCE IN A LIFETIME EXPERIENCES




Ecuador & Galapagos Islands

Famed for its biodiversity and unique marine wildlife, including sea lions, giant tortoises and marine iguanas, the Galapagos Islands are unlike anywhere else on earth. Explore lava tunnels, stroll along white sand beaches and challenge yourself with walks in Cotopaxi National Park and around Sierra Negra volcano.

10nts from £3,999 per person
Discover Ecuador & The Galapagos Islands >

FOR COASTAL CHARM




Italy

On the Cinque Terre, walk along spectacular coastal paths as you discover the five villages of this historic area. From the narrow streets, mule tracks and pathways of Bonassola to the vibrantly coloured houses and natural harbour of Vernazza, each village has a unique character for you to experience.

7nts from £949 per person
Discover Cinque Terre >
Europe Holidays  >   
Worldwide Holidays  >