Details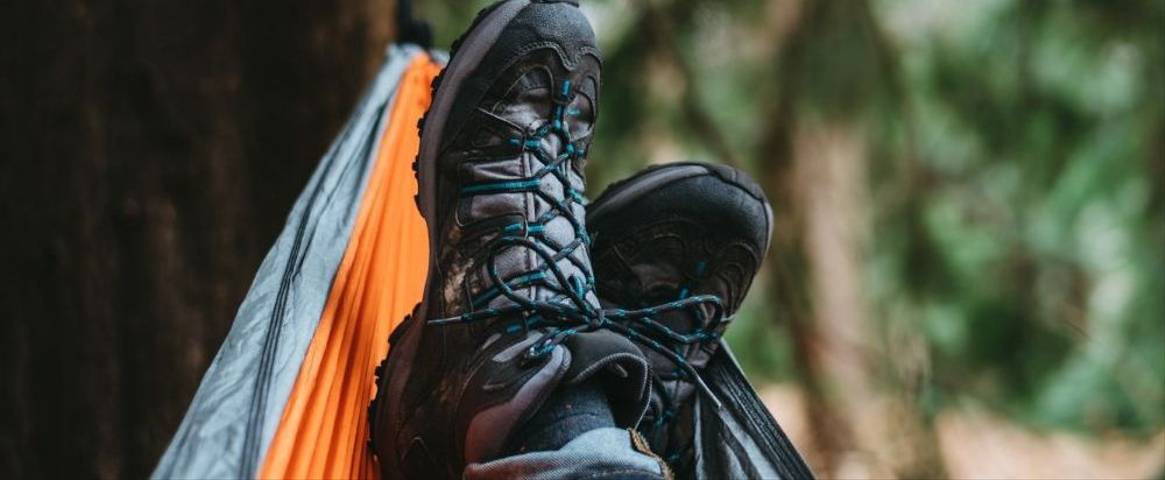 When you're on one of our best walking holidays in the UK or elsewhere in the world there are some simple tips you can follow to prevent sore feet whilst walking. In this guide, find out some great ways to look after your feet before, during and after a hike.
Prepare your feet for the walk
Prevention really is better than a cure when it comes to painful feet whilst walking. There are three main things you can do to prepare your feet for a long hike on a walking holiday. They are:
• Use blister tape on commonly painful areas • Trim your toenails • Treat your feet
Use blister tape on commonly painful areas
Blister tape is a great resource that can stop blisters before they even start. We recommend always bringing some along on a walk and applying it generously at the start of each day. Placing a strip around the bridge of your foot and one around the back of the ankle down past the heel can do a lot to help prevent blisters.
Trim your toenails
By keeping your toenails short and well-maintained you can be sure they aren't going to scratch or rub on other toes. This will also help lessen your chances of picking up an ingrown toenail or even damaging your nails over longer hikes.
Stephen, a blogger at How Many Miles and a national step count champion explains: "Before you go, cut your toenails. When walking, your foot slides forward in your shoes and this can cause subungual hematoma (black toenails) and blisters."
Treat your feet
Whether it's weeks or days before, treating your feet can go a long way to readying them for a lot of walking.
Joanne, a blogger at New Mum Fun suggests people "rub their feet with surgical spirits for a few weeks before your planned hike. I have found it definitely toughens my feet up and prevents blisters."
We also spoke to Heather, a blogger at Geeking By Net who suffers from hypermobile Ehlers-Danlos syndrome, something which causes her a lot of foot pain. Heather told us: "Other than comfortable shoes, socks and innersoles, the best tip I can give is to invest in a really good foot cream. Peppermint ones are fantastic for helping release tension in your muscles and will also keep your feet feeling fresh. Rub it into the soles of your feet, massaging it into the deep tissue and then pop your socks on before you go walking.
"Repeat when you return from your hike. I really recommend the Peppermint foot creams from The Body Shop and Lush; tried and tested both!"
Jane, a blogger at Jane's World also suggests 'preparing' your feet for the walk. She says: "Sore and uncomfortable feet can really ruin a holiday and that's why for me my own preventative foot care routine begins before I even leave home with a good exfoliating and then moisturising pedicure."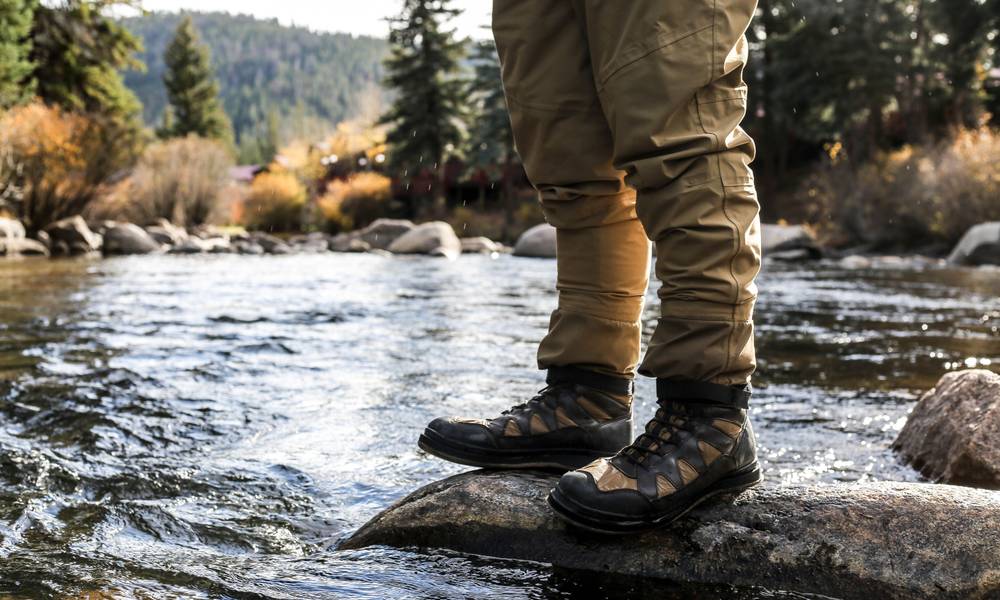 WEAR PROPERLY FITTED HIKING BOOTS
Probably the most important thing you can do to look after your feet whilst walking is making sure you wear properly-fitted hiking boots. Something worth spending a little extra money on, a good pair of hiking boots should last you a long time and should perfectly cushion your feet.
Although it may be tempting to opt for a cheap pair from the internet you can't try on before you wear or to borrow someone else's for the weekend, hiking boots are incredibly individual and the difference between a great pair and an average pair is drastic.
Top Tip: Make sure, when buying hiking boots, you are wearing the socks you intend to wear whilst you hike. This will give you a real indication of fit.
For more information on buying hiking boots, read our guide – how to get the perfect fitting hiking boots.
Laura Martin, keen hiker, mountain biker and blogger at Miss LJ Beauty tells us: "One of the most important things is to buy the right shoes. Everyone has different sized and shaped feet. It is imperative to buy a shoe that fits you best. Always wear in your chosen shoe before any big adventure."
WEAR THE RIGHT SOCKS
As well as wearing the right boots, it's also important to wear the right socks. Many people assume if they have a good pair of boots then it is not as important to have a good pair of socks, but both should work well as a team. Swapping out trainer socks for proper hiking socks will generate a big difference.
Laura from Miss LJ Beauty also recommended buying thick socks: "Make sure you buy hiking or sports socks. This can be the difference between blisters and no blisters."
Stephen from How Many Miles advises that people "avoid cotton socks if possible. In warm weather, they absorb moisture while they do not insulate well and can cause blisters. Personally, I love my merino wool socks."
Stephen, a blogger at Go Eat Do offered a tip he picked up from his days playing basketball, for those who don't have a pair of hiking socks: "I find it beneficial to wear two pairs of socks while walking. When I played basketball, I was encouraged to wear two pairs inside my boots to prevent blistering; that was a risk due to movement on landing from jumps and changing direction rapidly. I carry over the principle to walking in both rural and urban locations and find that it helps my comfort during long days on my feet."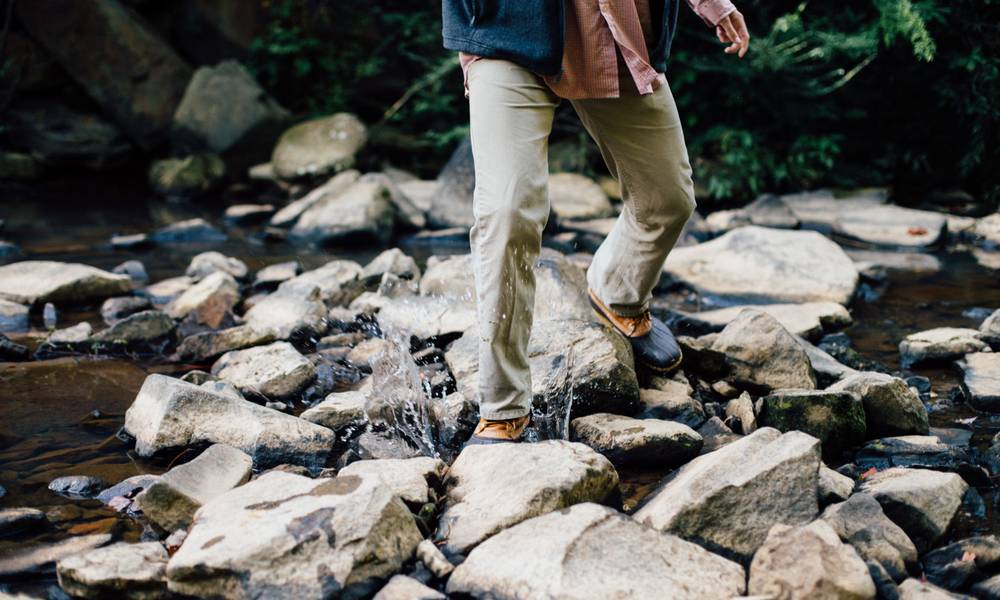 Keep your feet dry
Whilst out walking, it's imperative to keep your feet as dry as possible. Even a little bit of damp from perspiration can cause hassle. This is why it's important to let your feet breathe whenever the opportunity presents itself and to thoroughly dry socks and boots before setting off!
Look after your feet when not walking
When not walking it's equally as important to take care of your feet. In moments of rest, or overnight, even when you're exhausted from walking all day taking 5 minutes to look after your feet can mean they wake up much happier the next morning.
Rest your feet on breaks
When on short breaks from hiking, whether five minutes for a drink or longer for lunch it's important to rest yourself. Sit down and pop off your boots and socks to really let your feet breathe. This may only seem like a small thing but can make a big difference at the end of the day.
Treat your feet overnight
As well as letting your feet breathe on short breaks, taking 5 minutes before bed to treat them can make a big difference the next morning.
Deeptha, a blogger at The Globe Trotter told us: "My travels usually involve a fair amount of walking and in addition to ensuring that one has the correct footwear and socks, my main tip for taking care of feet is to give it some TLC and the best products I have found for this are the foot soaks and foot butter from 7th Heaven. They are excellent for reviving tired feet. And because they come in sachets, it is easy to carry them while travelling."
Nicky, a blogger at 365 Days of Wellbeing spent a lot of her childhood hiking as her dad was a professional mountaineering guide. She told us her best tips for relieving sore feet using natural products: "Rosemary and peppermint essential oils are both really good natural remedies for treating sore and swollen feet. Rosemary increases circulation and reduces pain. Peppermint also has anti-inflammatory properties and the cooling sensation will be a welcome relief to feet. Mix half essential oils to half carrier oil such as olive oil or coconut oil and rub on feet.
"Epsom salts, another natural remedy are also really good for easing aching muscles and inflammation. Add a cupful to a hot bath. A few drops of rosemary essential oil or a few sprigs of rosemary itself are optional."
Caroline from breaks.com also has a great tip for people who are walking in cold weather: "What I usually do before going to bed is have a shower to clean my feet properly, put some creamy lotion on my feet and then wear socks to bed."
Finally, Ellen from Walking Body and Mind similarly suggests taking time to rest feet after a long walk: "After a long walk, remove shoes and socks immediately and bathe your feet in salt water for 10 minutes. Then rub in a foot balm. This will help prevent hard skin build up and soothe any aches and pains."
With these tips, hopefully, blisters and painful feet become a thing of the past whilst you hike, and instead, you can enjoy the scenery around you and the memories you are making. Explore our best walking holidays in the UK for some of the most amazing local excursions, or even our guided walking holidays in Europe if you want to get further afield!