Details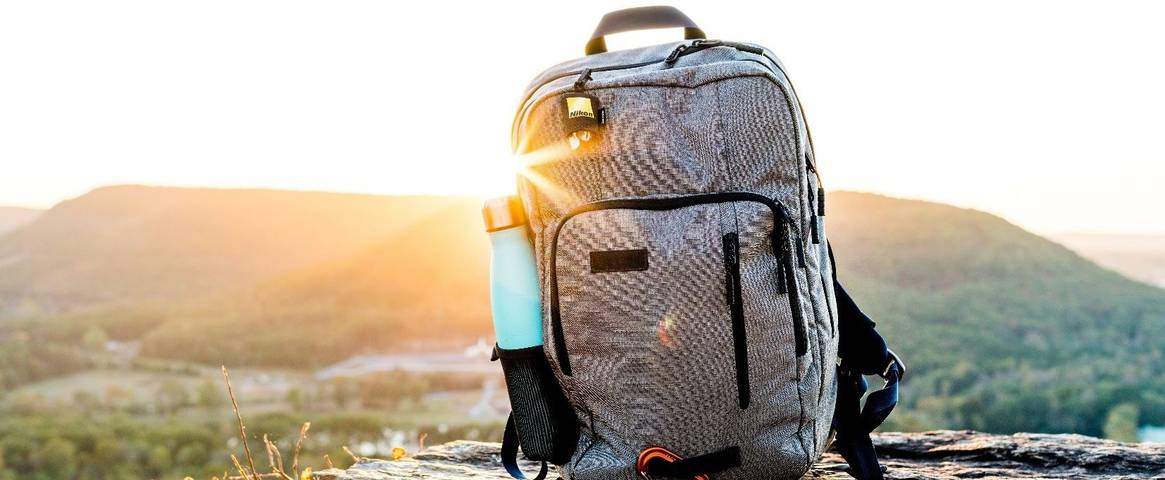 Packing a hiking backpack can be tricky and fitting everything you need for a day trekking around Europe in one bag can often become an art. Whether you are new to hiking or you are a seasoned pro, there are some items that are crucial and essential to a great day walking, and others that can simply be left at the hotel.
In this article, we talk about the best way to pack your hiking backpack, from the best bags to use, to space-saving ideas that'll save you inches of space. Carry on reading and become the ultimate bag-packer and enjoy your next guided walking holiday in Europe in total comfort, without the worry of forgetting something.
CHOOSE THE RIGHT RUCKSACK
First things first, choosing the right rucksack is critical to a comfortable hiking experience. With so many backpacks on the market, there are some simple steps to follow to make sure you pick the right one.
Determine how long you are going to be away from your home comforts for, if you are planning to be out for a couple of hours or up to one whole day, then a 10 to 25-litre backpack will offer you plenty of room. Making sure your new gear is weatherproof is also critical, being caught out in the rain is one thing, but you don't want all of your belongings or your dry change of clothes to become soggy, so making sure you check the waterproof status is a great idea.
We spoke to Melissa from A Broken Backpack, as a frequent hiker, she told us a little more about her favourite backpacks: "I've been using the Cargo Hauler Duffel 40L by Eagle Creek for a few months now. I brought it with me everywhere, although, if you're planning on hiking you may want to have a smaller day backpack. If that's the case, I'd recommend the Wayfinder Backpack 20L by Eagle Creek. I use it as a daily backpack and I bring it on hikes with me."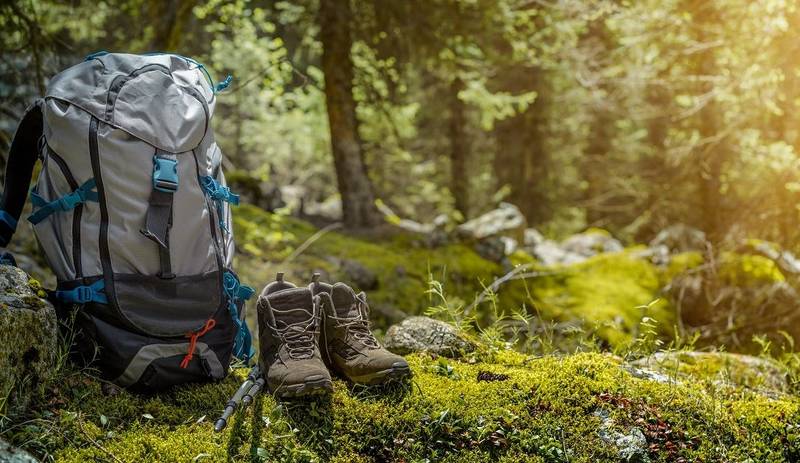 Making sure you choose a backpack that is suitable to your back and can be adjusted according to your posture is also essential for those wanting to avoid any unwanted aches and pains whilst walking. Kathi from Watch Me See agrees that support is key: "When I shop for hiking backpacks, I look for one with the ultimate support. A hip belt and chest strap are the bare minimum, but ideally, you should also be able to adjust how high and how wide your shoulder straps sit on your back. One of my favourite hiking backpacks is the Deuter Futura Pro 40L - it's perfect for casual hiking holidays and day hikes."
Pockets can be your saviour if you're looking for a new day backpack, so making sure there is a slot for a large water bottle, pockets for your essentials like a lip balm, a snack bar and your mobile phone are important.
"I don´t ask much from my hiking daypack - it should have well-accessible bottle holsters, side straps (for hiking poles), many smaller pockets and ventilated back. I prefer comfort and don´t mind extra weight - as a result, I am happy with my Osprey Sirrus 24", says Jozef from Caucasus Trekking.
What to pack in your day rucksack
So, you've got your backpack sorted, now you have to decide what to actually pack in it. There are some simple packing essentials that everyone should have in their bag, whether you are heading on a day or weekend hiking expedition. Food, dry and warm clothes, a waterproof coat and a set of trousers and any first aid essentials you may need along the way should be all staples in your bag.
"When going on a hike, you need to focus on the essentials (reusable water bottle, jacket, comfortable shoes and of course your camera). I usually try to keep it light since I'm not that strong and I'd rather focus on reaching the top. Leave everything that is not required or needed behind", says Melissa.
Kathi agrees and thinks that a well-packed backpack will make or break your trip: "Packing a hiking backpack is a bit of an art. In my experience, a well-packed backpack can make or break your hiking experience. I always try to be prepared for different scenarios without overpacking and weighing down my pack too much."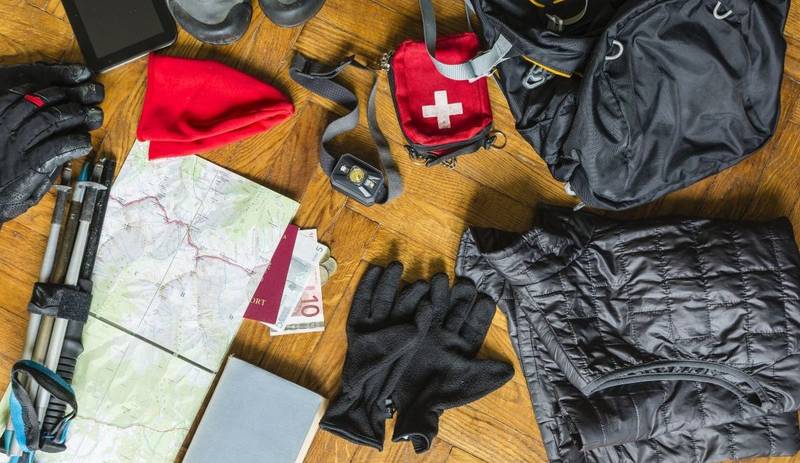 Food and drink
Jozef recommends packing high energy snacks: "As for hiking food, I prefer nuts and dark chocolate - sweets make me hungry. Still, whenever I can, I try to bring something more tangible for lunch such as a sandwich and boiled eggs."
Compact foods are great for packing into small spaces in your bag, dried fruits and nuts, energy bars, flapjacks and even energy gels or jellies for those extra hard days.
Kathi also recommends a water bladder instead of having to stop and grab your water bottle every time you want a drink: "I always have a small pocket knife, plenty of blister plasters and high-energy snacks, like trekking bars, nuts or dried fruit. I like hiking with a water bladder instead of a water bottle because I can drink from it without taking my backpack off."
Waterproof clothing
"Pack a fleece/Polartec jacket, thin rain jacket, water and food (also a spare t-shirt and hiking socks if I expect high temperatures)," recommends Jozef.
You should always make sure you have a waterproof jacket and trousers with you in case the weather becomes wet. It is also worth considering a waterproof jacket for your rucksack and making sure your hiking boots are also still up to the challenge and won't let in any extra water.
Kathi agrees and thinks waterproof clothing is one of the most important essentials: "Waterproof rain gear is an absolute must and when I hike in colder climates, I like to pack an additional warm layer to put on during breaks."
Spare change of clothes
Predicting the weather can be hard, so making sure you are prepared for all occasions is paramount. Packing a spare pair of clothes will ensure that you're not left walking in damp clothes should your waterproof clothing fail you. Pack extra socks, and an extra fleece should the weather get a little chilly as the sun starts to set.
First aid essentials
Uneven terrain and the unknown of your surroundings may lead to a few cuts or bruises, so taking a few supplies to deal with any bumps can help save you time and having to turn around and head back to the hotel.
"Which non-obvious items would I recommend? Definitely lip balm - I used to have swollen lips after hiking till I discovered it. Also, earplugs could come handy if you plan a sleepover at some mountain hut," says Jozef.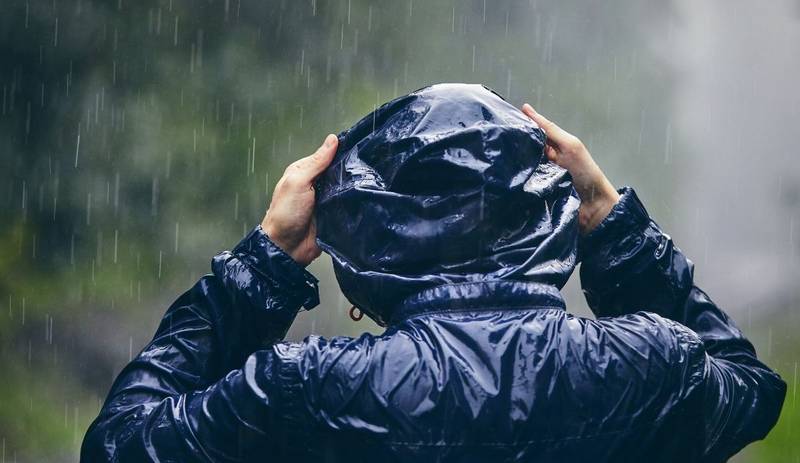 How to pack your backpack
Once you have all your gear together, it is time to try and fit it all into your small compartments without missing anything out.
Make sure you make use of ALL the pockets and compartment available to you, fill them with food, extra socks, a pair of gloves or some more plasters, you never know when they will come in handy. Place any items you may want to access quickly in your front pouch so you can grab them should you need them, and things you are unlikely going to need at the bottom of the bag, you don't want your whole bag to get wet in a downpour.
"I use packing cubes every time I travel. It makes it easier for me to find my things in my backpack and it looks tidier which I enjoy. At the moment, I'm using the packing cubes by Eagle Creek. I love this brand and all their products are durable which is perfect for long-term travellers like me", says Melissa.
Once you have ensured your backpack is packed the best it can be, all that is left to do is enjoy your next hiking holiday. Explore some of Europe's most stunning scenery, visit locations on foot and get a whole new sense of adventure.