Details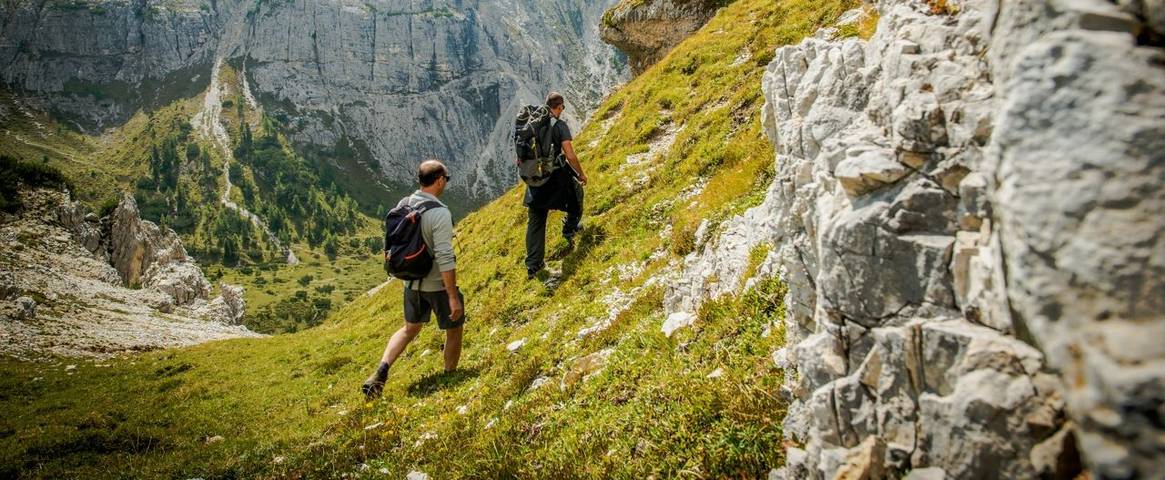 2017 Trails and Island Hopping holidays have been on sale for a while now and I am thrilled that they are proving even more popular than last year. See what trails we still have available!
I enjoyed watching Paul Rose in Coastal Path on the TV especially as we cover around 250 miles out of the 630 miles of the South West Coast Path on four of our Trail holidays from our very own Country Houses at St Ives, Selworthy and Lulworth. The South West Coast Path is one of the world's best loved walks and is also England's longest national walking trail. He finds out about the path's history, wildlife, and traditions in this five part series. The South West Coast Path was originally created by coastguards, looking out for smugglers.
This also makes me think of one of my favourite topics...
Beaches, Sea, Sand and Dunes
I have a fascination for beachcombing and discovering what treasures the sea has thrown our way. I love walking along beaches with the sound of rolling waves in the background and finding hidden coves and bays to explore. Here are a just a few of my favourites places which all feature on our Trails and Island Hopping holidays.
Sandwood Bay: Sutherland, Scotland
Almost two miles of spotless white sand, backed by rolling dunes and a dark and brooding loch with, on either side, finely chiselled rocky headlands that funnel the crashing surf: this is Sandwood Bay. It is within sight of Cape Wrath, near the extreme north-west tip of the British mainland. To reach Sandwood's unblemished sands you have to walk around ten miles from the lighthouse at Cape Wrath or almost four miles along a rough moorland track from Kinlochbervie. You can discover it on our Cape Wrath Classic.
Bamburgh Beach: Northumberland
Magnificent Bamburgh Castle provides a stunning backdrop to this stretch of unbroken sand from Seahouses to Bamburgh. Rolling waves, sweeping sand dunes and walking barefoot with the sand beneath your feet and the sea breeze on your face is very special. Northumberland has 30 miles of beaches and you can walk along this coast on both St Oswalds Way Coastal and St Oswald's Way Complete.
View St Oswald's Way and St Oswald's Way Complete holidays
Porthcurno Beach: Cornwall
Porthcurno Beach is between Lands End and Penzance and has soft white sands and clear blue/green water with the famous Minack Theatre cut into the cliffs above it where you can experience open air performances with stunning coastal views as a backdrop. Porthcurno Beach is on the South.
View South Cornwall Coast holidays
Corbiere Point: Jersey
Beautiful golden sandy beach on the south west tip of Jersey which when the tide is low uncovers rock pools and a causeway to the lighthouse at Corbiere Point. At high tide Corbiere Lighthouse rises above the swell of the strong waves and tumultuous seas surrounding making it easy to understand the watery fate that has met so many unfortunate ships over the centuries. Corbiere Lighthouse 's western setting also makes it a spectacular spot to watch the sun go down. Visit Corbiere Point on our Jersey Coast Path
View our Jersey Coast Path holidays
Traigh Mor and Traigh Eais Beaches: Isle of Barra
If you like walking on the beach, why not try landing or taking off from one? Traigh Mhor, at the north end of Barra, is the world's only airport on the beach with scheduled flights. The sands are so vast, and so firmly packed, that the beach is able to act as a runway. Daily flights to and from Glasgow use this two-mile beach, but you can still just enjoy walking along it. Traigh Mhor has an even more spectacular beach on the opposite side; an exhilarating one-mile stretch of sand, where you are unlikely to bump into people or planes. It sits on the exposed west coast of this narrow strip of land, with mighty Atlantic swells. You can walk here on our Hebridean Hopscotch holidays and can book a flight home from the airport on the beach when you finish your holiday.
View our Hebridean Hopscotch holidays
A fresh look at the Limestone Way
Things are changing in our First National Park. For guests arriving at Peveril of the Peak (Dovedale) to walk The Limestone Way in 2017, local Derbyshire HF Leader Paul Keetley has re-visited and completely re-vamped our classic White Peak traverse. Our new take on this splendid HF Holidays trail now sees us tackling the route from South to North and incorporates several new features along its 50 mile length after starting in the Roman settlement of Rocester. The trail is packed with a plethora of flora and fauna as we pass through a series of National Nature Reserves, discover Industrial Heritage en route and marvel at the views as we crisscross The Derbyshire Dales. Along the way we will now also ascend the iconic Thorpe Cloud, tackle Masson Hill on the Matlock spur, walk the skyline of stunning Upper Lathkil Dale and cross the imposing twin viaducts in Millers Dale towering 80 feet above the River Wye which are a real triumph of Victorian engineering. Our trail ends in Castleton nestling beneath 'The Great Ridge' at the northern end of the Limestone plateau.
Paul will be leading the first foray on this captivating route in early May 2017 he will be delighted to have your company along the way.
View our Limestone Way holidays
The Trumuntana trail
The Tramuntana Trail is on the beautiful island of Mallorca. We caught up with Helen Moody, leader and travel advisor for Tramuntana.
'Tramuntana Trail - great variety of walking with stunning views and a superb hotel'. This review by a recent guest sums up the reason why I'm looking forward to leading this trail again next September. For me, the island of Mallorca offers everything I want in a walking venue – blue skies, sunshine, a turquoise sea and spectacular mountain and coastal scenery. Our trail, which starts in Valldemossa and finishes in Pollenca, is part of the GR221 Dry Stone Way, a long distance walk which takes in the length of the Tramuntana Mountain Range. On the trail we walk on paths created by charcoal burners, pilgrims, farmers and snow collectors discovering how life used to be in the past. Each day is varied as we visit beautiful mountain villages, little coves, an awe-inspiring gorge, remote mountain paths and the ancient Monastery of Lluc, the spiritual heart of Mallorca. At the end of each day we return to the comfort of our welcoming accommodation, Hotel Port Soller, to relax and enjoy the company of our fellow travellers. Whilst a good level of fitness is required, the reward is a spectacular week's walking.
Arran, Islay & Jura
Trail leader, Jack McCorkell shared with us a lifetime of love for these islands.
'I would describe this holiday as challenging but very rewarding. The mixture of landscape, wildlife and culture together with the range of walks and trips by boat provide a great diversity of experiences within the holiday. For me the highlight in 2016 was watching the pair of golden eagles at the Oa on Islay soaring above their eyrie and then being attacked by a peregrine falcon when they entered its territory. I look forward to sharing such experiences in 2017', says Jack
There can be few places in the British Isles that offer the opportunity to view such a wide range of wildlife from coastal mammals and birds, such as seals, otters, duck and waders, to soaring golden eagles and red deer stags on the mountains. (Photo of Seal on Islay and Red Deer Stag). Having studied Ecology, Jack has a strong interest in the natural environment that he is happy to share with guests on this holiday.
An important part of the experience on this holiday is the travel by sea where there is a great contrast between the large CalMac ferries that access the islands and the small boats that we use to reach Holy Isle and Jura. The undoubted highlight for many of the guests in 2016 was the trip by 'Rib' to experience the 'standing waves' and 'whirlpools' in the tide race at the Gulf of Corryvreckan off the north end of Jura.
View our Arran, Islay and Jura holidays
Eiger & The Matterhorn
Brand new for 2017, we received these words from a traveller eager for Eiger (we just couldn't help ourselves!)
Having led a lot of treks in Switzerland between 2006 and 2009 I was thrilled to hear that HF have set up a new trip starting at the Eiger and ending at the Matterhorn. Both mountains are magnificent and added to the jaw-dropping Lauterbrunnen Valley, the deep blue Alpine lake above Kandersteg and having a chance to spend one night in one of the nicest mountain huts in the Alps (with twin rooms) this trip gets my vote!
The walking is moderately challenging and visits waterfalls, high Alpine meadows, pretty villages and completes one of the finest walks in the Alps - a high level traverse opposite the North Face of the Matterhorn. Lauterbrunnen and Zermatt are great places to relax, dine out or just gaze at the views and the Swiss hospitality makes this a wonderful place to spend a week.
View Eiger & The Matterhorn holidays
How fit do I need to be?
We want you to be confident that you can meet the demands of our holidays as well as enjoy yourself. Use our handy guide to ensure you are fit enough and up for the challenge!
Get in touch
I would also like to mention here my great help and support in our Elstree office Sasha Bueno who is your point of contact for any queries you have relating to our Trails and Island Hopping bookings. She is in charge of your holiday information being sent out and there to support you with queries about how to get to the start and finish of the holiday, booking you on the transfers we provide on holidays and advising the hotels on any special requests you may have. You can contact Sasha here by email.