Details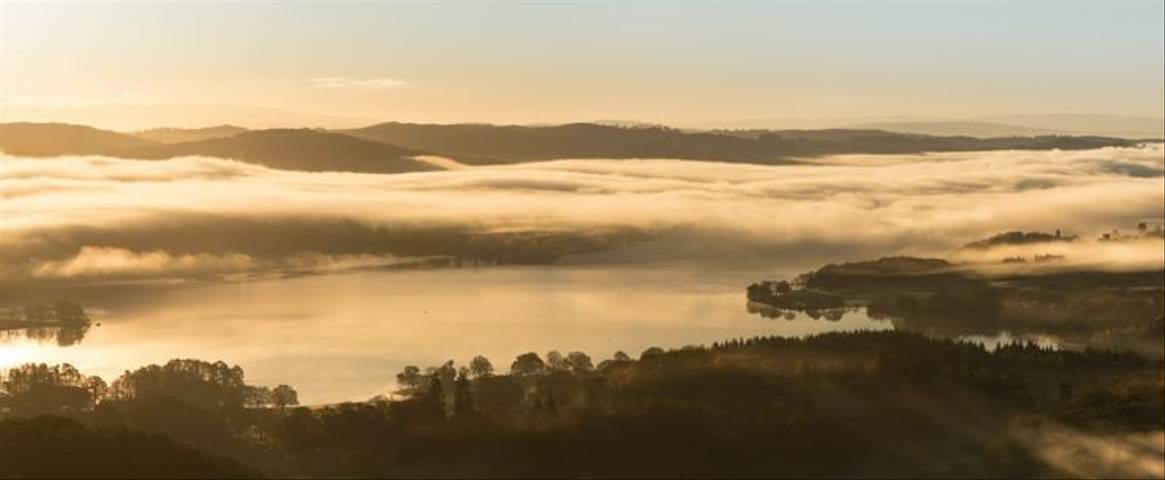 The Lake District is by far the UK's most popular national parks, with people pitching up to explore the region's fells and countryside, revel in its landscapes and enjoy its many moods. But how well do you really know this beautiful corner of the country? Take our quiz to see just how well you know the Lake District. If you're stuck and need a clue, simply click on the image to learn more. It's just-for-fun, so score yourself and see what sort of travel buff you are...
C) 912 sq miles
The park extends just over 32 miles from east to west and nearly 40 miles from north to south, covering a whopping 912 square miles in total.
D) 2017
The Lake District was, belatedly, inscribed as a UNESCO World Heritage Site in early July 2017. It is now part of a family of iconic places across the planet, like Easter Island, the Barrier Reef, the Grand Canyon and many more.
A) 1
Although there are 16 listed names of bodies of water in the Lake District, only one is technically classed as a lake. Bassenthwaite Lake, situated in the north of the region near Keswick - the others all include alternative names for a body of water within their title, such as a 'mere' (Buttermere for example), or a 'water' (as in Ullswater).
B) Helvellyn
Helvellyn is the highest point of the Helvellyn range, a north–south line of mountains to the north of Ambleside, between the lakes of Thirlmere and Ullswater.
B) Haystacks
Although not of any great elevation (597 m, 1,958 ft), Haystacks has become one of the most popular fells in the area, in part due to the writings of Wainwright, who espoused its attractions and chose it as the place where he wanted his ashes scattered.
B) 1810
Originally published in 1810, Wordsworth's Guide to the Lakes gives a first-hand account of his feelings about the unique countryside that was the source of his inspiration.
B) Langdale Pikes
Among the best-known features of Great Langdale are the Langdale Pikes, a group of peaks on the northern side of the dale. From below, they appear as a sharp rocky ridge, though they are precipitous only on their southern side.
A) Castlerigg
Castlerigg is perhaps the most atmospheric and dramatically sited of all British stone circles, with panoramic views and the mountains of Helvellyn and High Seat as a backdrop. It's also among the earliest British circles, raised in about 3000BC.
B) Ashness Bridge
Ashness Bridge is a traditional stone-built bridge on the single-track road from the Borrowdale road to Watendlath, and is famous for being a fine viewpoint across Borrowdale towards Skiddaw.
C) Cat Bells
The iconic peak sits enticingly above the town of Keswick and Derwent Water. It's universally loved, and for good reason – the panoramic views of the Lake District from its summit are the perfect introduction to the national park's mirror-like lakes, wild mountains and lush valleys.
A) Blencathra
Blencathra, also known as Saddleback, is one of the most northerly hills in the English Lake District. It has six separate fell tops, of which the highest is the Hallsfell Top at 868m.
Score Yourself
So, how did you do? There are no prizes so, just for fun, score yourself...
1-3: Ah, that's not great! Brush up on your knowledge and have another go!
4 - 6: Could do better...hmmm, you've got lot's to learn about the Lake District and it's wonderful walking routes. Guess you should start planning a trip...
7 - 10: Not bad but there's room for improvement and there are lots more places to discover so keep on exploring!
11 - 14: That's great, well done! You know lots about the Lake District, time now to get to grips with the last few.
15 - 18: Excellent, what a result! Great knowledge, you clearly know your stuff and are a travel pro.