Details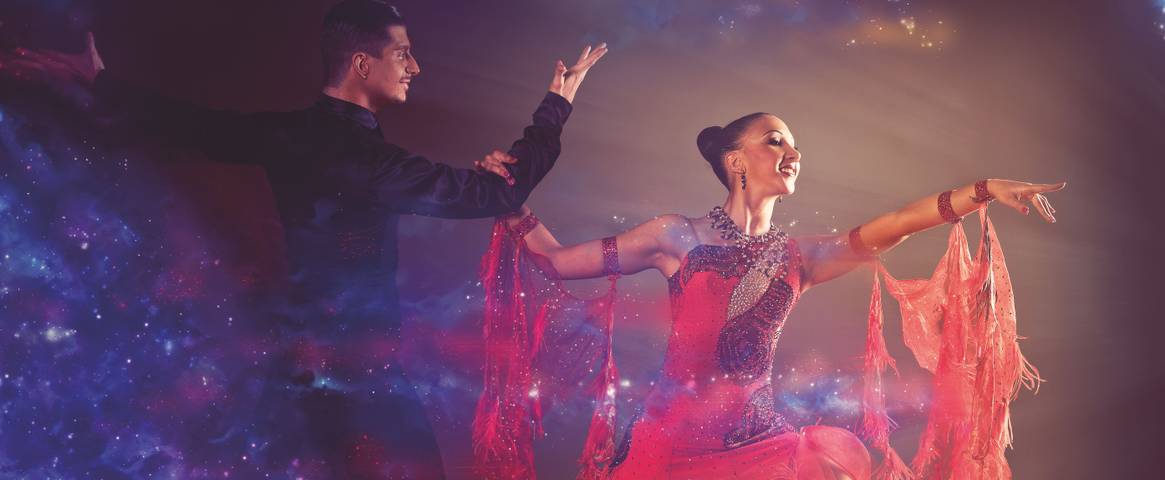 It's never too late to try your hand at something new and, if you're on the search for something that provides both mental and physical stimulation, dance could be the answer you're looking for. Not only is it a great way of keeping fit, but ballroom can also improve your cardiovascular and bone health, making this a perfect form of exercise to keep you fit between your walking holidays in Europe.
Strictly season is in full swing and everyone has got the fever and there's nothing quite like the glitz and glam of the ballroom. Many people dream of brilliantly executing the waltz and scoring the perfect score so, for these, a dancing holiday is the ideal time to brush up on their moves. Whether you're a beginner with two left feet, an intermediate hoping to brush up on their steps with a bit of experience under their belt or someone simply dream of sharing the floor with a Strictly professional, we're sure you'll be cha-cha-cha-ing around the floor in no time.
What is ballroom?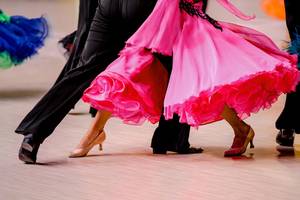 Ballroom is a generic term that encompasses many styles of partnered dances. Depending on where you are in the world, the specific dances that fall into the category vary. This is especially shown in competitions, where those from the UK and around the world follow a syllabus known as International Ballroom, whereas American dancers opt for styles in the American Ballroom category.
In the UK, many people dance competitively in International Ballroom competitions. This term refers to ten different styles of partnered dance encompassing everything from the rumba to the foxtrot. Although American Ballroom is social with relaxed, free-flowing movements, International Ballroom is disciplined and traditional. Alignment and partnership are crucial, with partners required to maintain contact at all times, relying on impressive footwork. Despite their variances, both American and International Ballroom share similarities with their steps despite the differences in execution.
We spoke to Cyril from the blog Ballroom Guide who shared these two top tips for us who are looking to start ballroom dancing:
"1) Learning to dance is a lot easier than people think. Most teachers can get even a student with two left feet dancing the basics by the end of his first lesson.
2) Ballroom and Latin are popular because they allow two people to move their bodies together in any atmosphere, whether it be the flirtatious rhythm of the Cha Cha or the dream-like melody of the Waltz."
Standard
International Ballroom's ten styles of dance are split into two categories: Standard and Latin. The Standard styles are characterised by the accuracy and elegance of the sweeping movements, with the couples dressed in evening dress and gowns. The dancer's frame in these styles is restricted and held in close-frame positions meaning that musicality, connection with your partner and footwork are of paramount importance.
International Standard dances:
Waltz
Tango
Foxtrot
Viennese Waltz
Quickstep
Latin
Technique is still of primary importance in International Latin dances. A close hold with your partner is key although fluidity is equally as important. These styles of dance engage every part of the body and focus on energy so have a more variation in the movement compared to International Standard styles.
International Latin dances:
Cha Cha
Samba
Rumba
Paso DoblE
Jive
Ballroom basics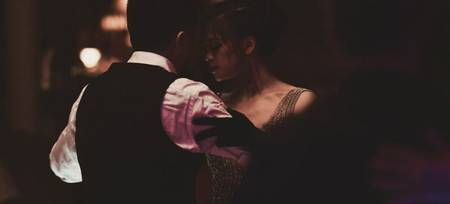 Before your first ballroom class, you may be feeling slightly nervous. Everyone has to start somewhere, and the beauty of attending classes is that you'll be able to watch people of all abilities as they take to the floor. For some dancers, picking up the steps will come naturally; however, it's completely normal for it to take a couple of lessons for your confidence to grow.
During these classes, you will dance with a range of people, which means that it's a great, sociable hobby. Solo dancers needn't worry about their lack of partner either, as there may be a few regular dancers who come along to assist. As you progress through your lessons, it is likely that you'll discover a partner of a similar standard; however, if you're attending lessons with your other half or a friend, you can choose to stay in a couple with them.
It can be hard to know what to wear to your first ballroom class. You will want clothes that you feel confident and comfortable in; your outfit should also not restrict your movement nor be too loose. Formal attire is essential if you attend a dance or competition, but you have more flexibility with what to wear to your lessons. If you are considering picking up ballroom, investing in a pair of suitable shoes is essential. However, with many styles on the market, consulting with your teacher first can help provide you with peace of mind.